Perhaps one of the most Googled questions made by men.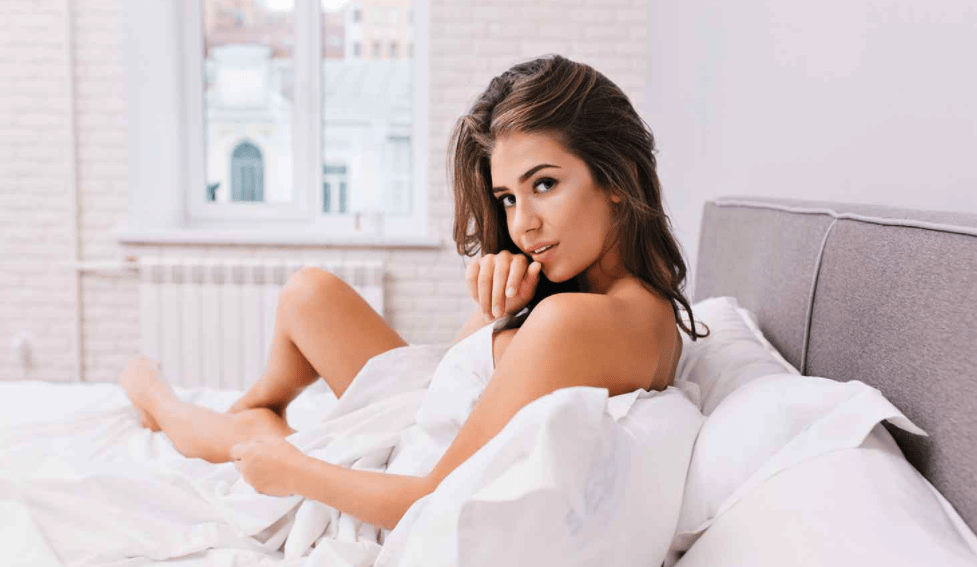 Don't worry, many other men suffer from too, so you are not alone!
Many times, it all comes down to feeling anxious, nervous, stressed or shy. And, like almost everything in life, it has a solution!
On average, sex lasts about 5.4 minutes in heterosexual couples. Yet, most of them would like it to last longer. So, if you are familiar with these results, and you want to last longer in bed, keep reading! In this article you will find some techniques you can start implementing right away to last longer in bed.
Here Are 10 Simple Things You Can Do To Last Longer In Bed:
10. Train as if this was a Marathon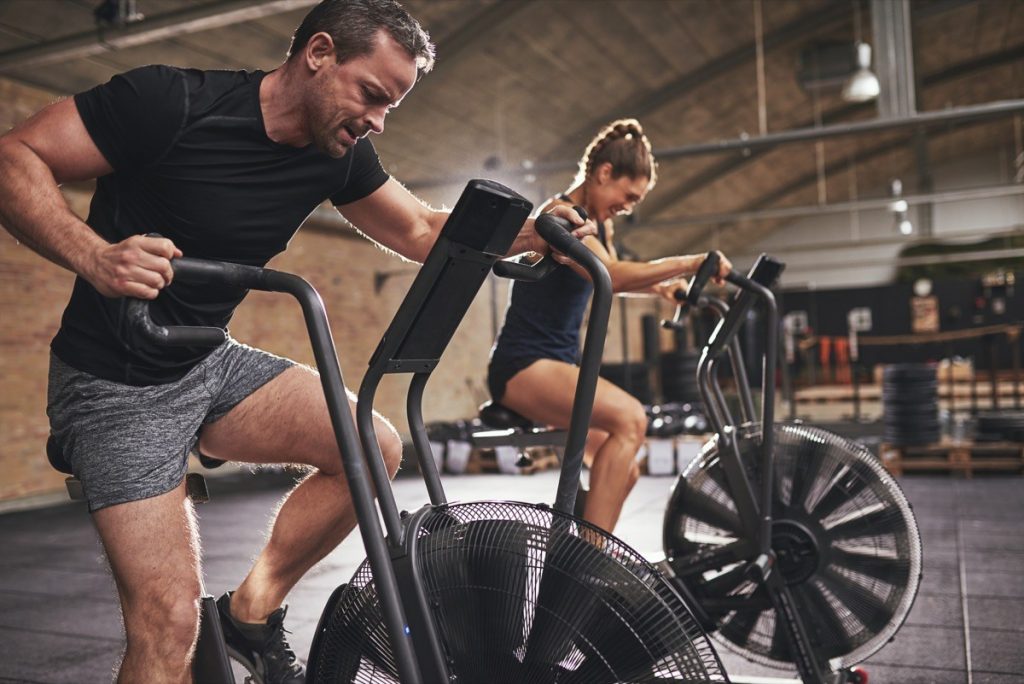 Read more Sex Tips
Ok, let's say you want to run a marathon, you wouldn't jump right onto it, would you?
Just as anyone training for a marathon would go out for a 1 km run, then 3 km, then 5 km, and so on whilst building resistance… You can also train your timing alone.
Although you may not get as excited with your hand as you would with a female partner, you can still improve your timing with masturbation. Thus, it will positively impact your performance in bed. When you think you are going to have an orgasm, simply stop, and then restart. All in all, this technique is really helpful for those who don't masturbate frequently.
9. Talk to your partner about the problem

Read more Sex Tips
If you do not talk to your partner, your insecurities and stress during sex may increase.
If you mentally force yourself to last longer, it may be counterproductive, and it can give you the opposite effect.
Simply letting your partner know about your problem will make you feel more relaxed. Thus you will be able to last longer during sex. On the other hand, your partner will feel that you trust her, strengthening your relationship and trust.
8. Previous masturbation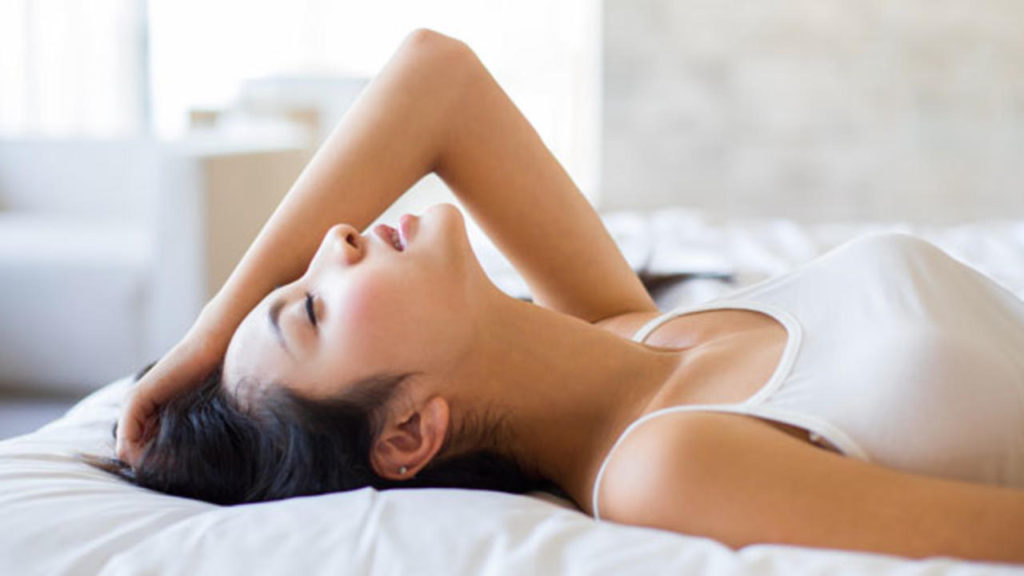 Read more Sex Tips

This is a very common and old trick that can go a long way.
In case you didn't know, ejaculating an hour or two before having sex will delay the second ejaculation. So, an hour or two before meeting her for sex, you can do it alone or, even better, you can deal with it together, as part of the previous game and before having sex.
7. Practice Kegel Exercises

Read more Sex Tips

Kegel exercises are a series of exercises that aim to improve and strengthen the pelvic floor.
These exercises strengthen the muscles below the bladder, and large intestine. This simple practice consists of relaxing and tightening the muscles that control the flow of urine. With that said, this exercise will help you increase your duration in bed by strengthening the muscles that control your ejaculation.
In a recent study published in Therapeutic Advances in Urology, the effectiveness of Kegel exercises on premature ejaculation showed that 82.5% of the men who performed the exercises saw an increase in sexual stamina. Experts recommended doing Kegels three times a day, in sets of five seconds each.
6. More Sexual Foreplay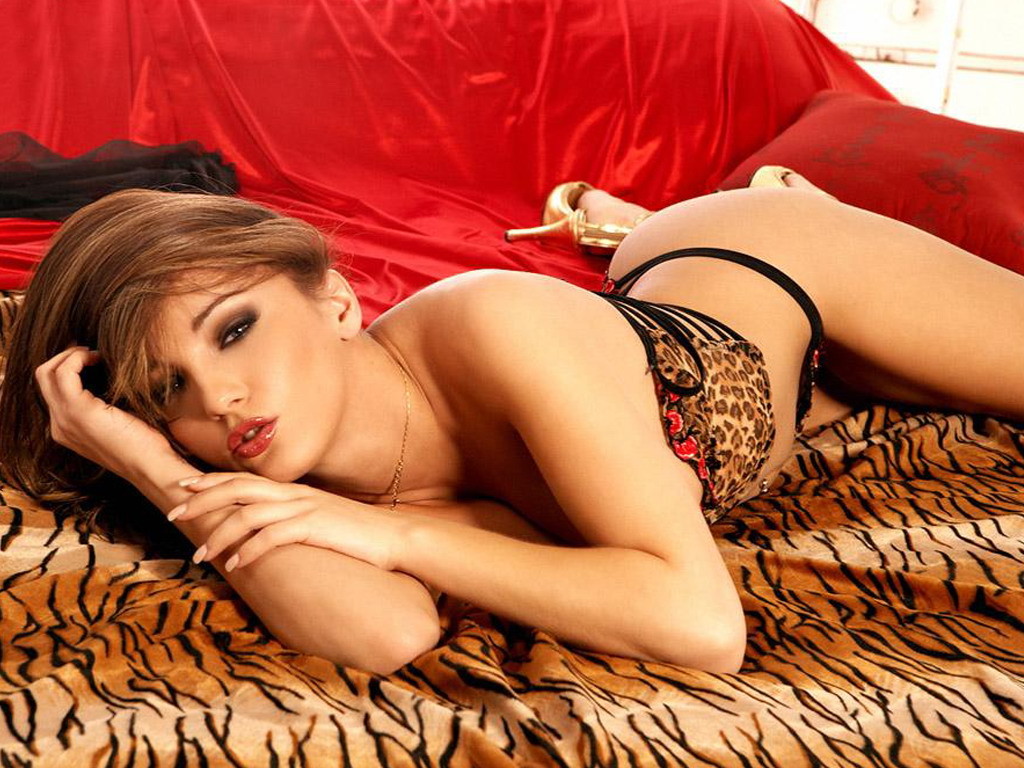 Read more Sex Tips

Why not lengthen the penetration portion of sex, so why not delay it to the very end of your sexual encounter?
Therefore, even if the intercourse is short, you can extend your partner's pleasure and the time you both indulge in pleasure. Ultimately, what matters the most is that you both have a happy ending and you both end up satisfied.
Besides, most women can have several orgasms. So, if you touch her right, perform cunnilingus on her and do what she likes, she may end up orgasming more than you can count!
Popular posts like this
[recent_post_slider category="1365″ design="design-3″]
5. Cheat… In the good sense of the word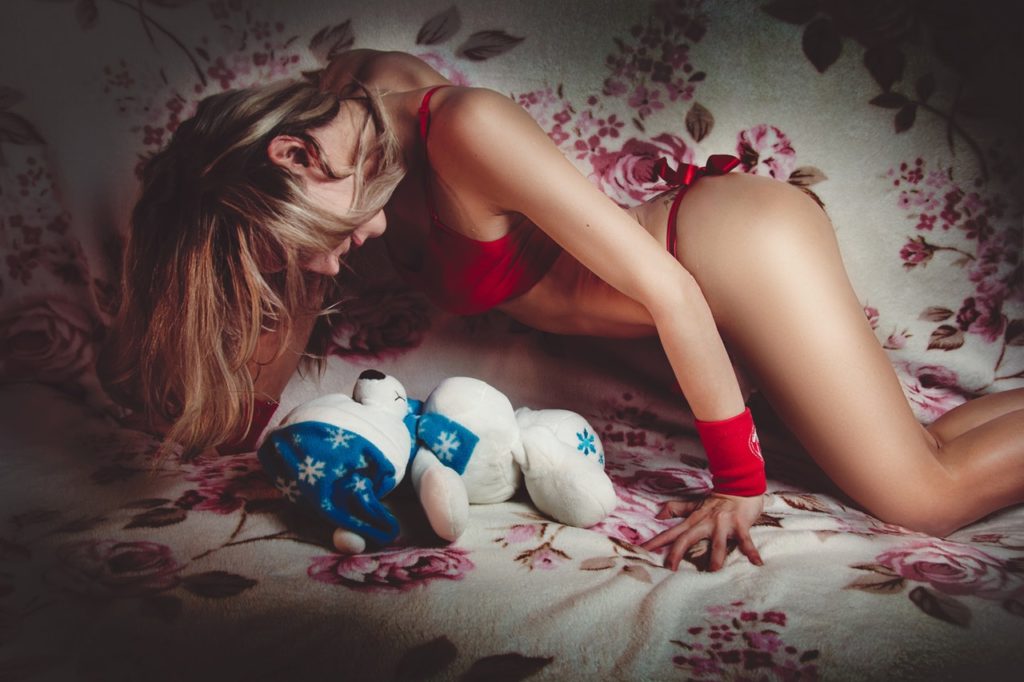 Read more Sex Tips
What I am about to mention may sound like "cheating", but it shouldn't matter to you when it comes to making sure that you both reach an orgasm.
If you can't manage to last long enough for her to orgasm, start the penetration with a vibrator. When she is near reaching an orgasm, you can come in and take care of the rest.
4. Try Positions that will Make you Last Longer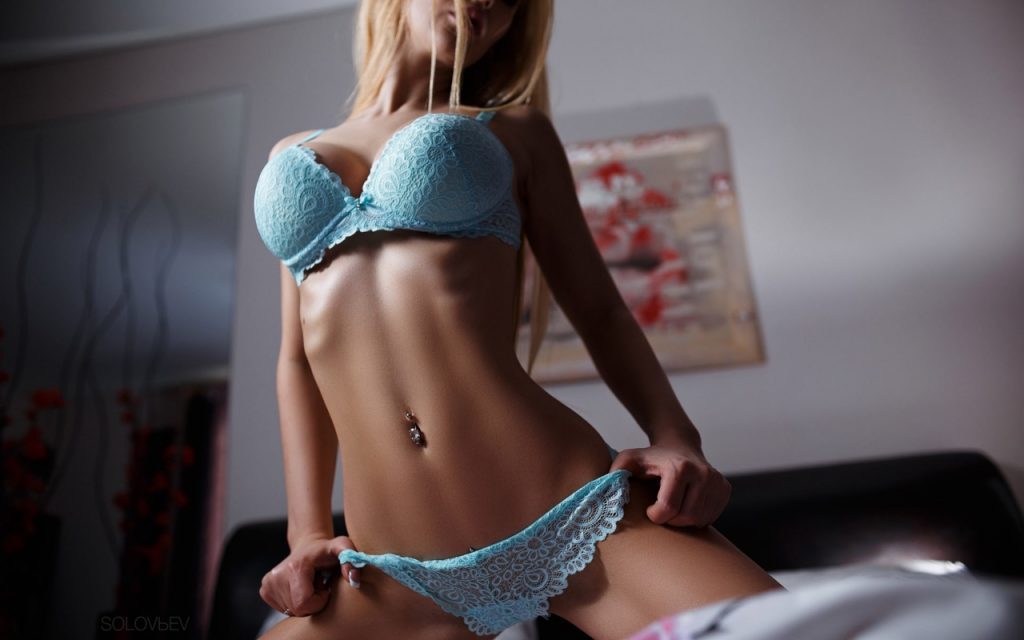 Read more Sex Tips
There are a series of sexual positions that are not only a good idea to innovate, but also make it easier for men to last longer naturally. A good plus, is that all of these are among women's' favorites!
Spooning: At first this position may be a bit complicated, but with practice you'll nail it (and she will love it!)! Both of you should be looking in the same direction, you should be right behind her, both in a fetal position, spooning. After penetration, and due to the position, the movements will be slow, which will avoid making you over excited and finish earlier.
Seated: Sit on the bed and let her sit on top of you, her legs wrapped around your back. This position, allows a deep penetration with slow movements, allowing you to last longer.
Standing from behind: While she's standing with her hands resting on a wall, bending slightly, penetrate her from behind.
The missionary: Good old missionary, a traditional move that many women love is a great way for you to last longer. However, since you are not in control, if you feel like you're about to reach climax, simple move her out of the way and change positions.
3. Keep moving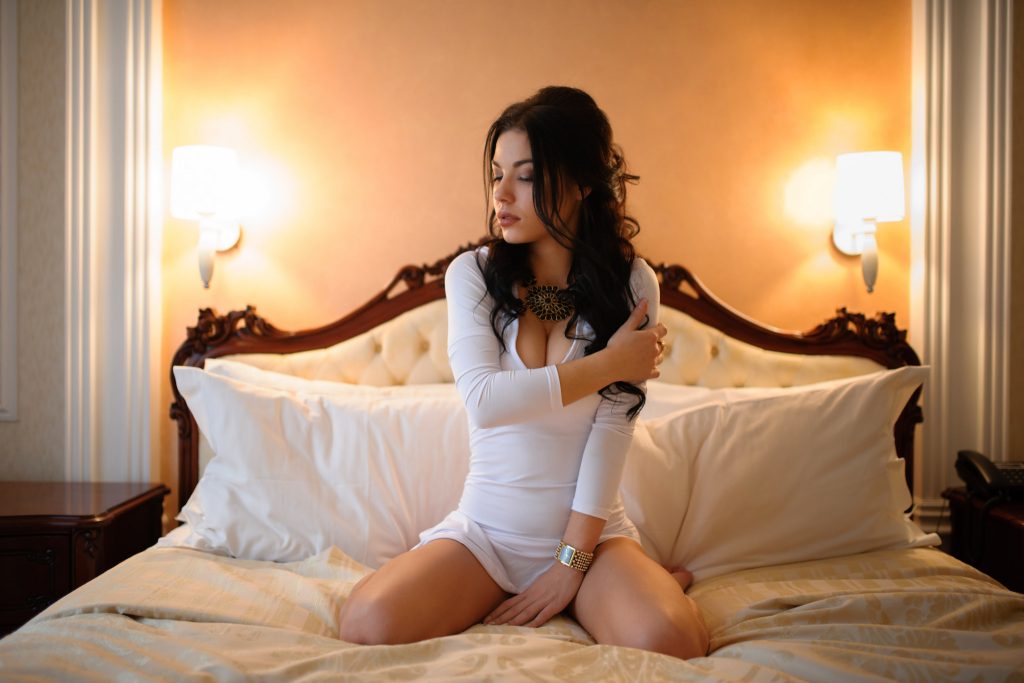 Read more Sex Tips
Trying new positions, games, and toys is a good and easy way to spice things up and play with her imagination. Women are very mental and imaginative when it comes to sex.  Most women have a repertoire of sexual fantasies they play in their minds as it were a movie.
So keep innovating in bed, and keep hanging positions whenever you are about to reach an orgasm. Simply interrupt it, kiss her, touch her, smell her, say something to her, while you cool yourself down and change positions!
She will have a lot of fun, she will definitely enjoy it, and she won't even notice why you are doing that! You will end up exciting her mind, and it will distract you and make you last longer.
2. Stay Away From What You Like The Most

Read more Sex Tips
Ok, this may be obvious, and it can be a little hard to refrain from your favorite positions.
But, if you truly want to last longer, avoid your favorite positions. This will result in a longer, more exciting, and interesting sexual intercourse. As both of you can navigate the wide range of sensations that different positions have to offer.
1. Stop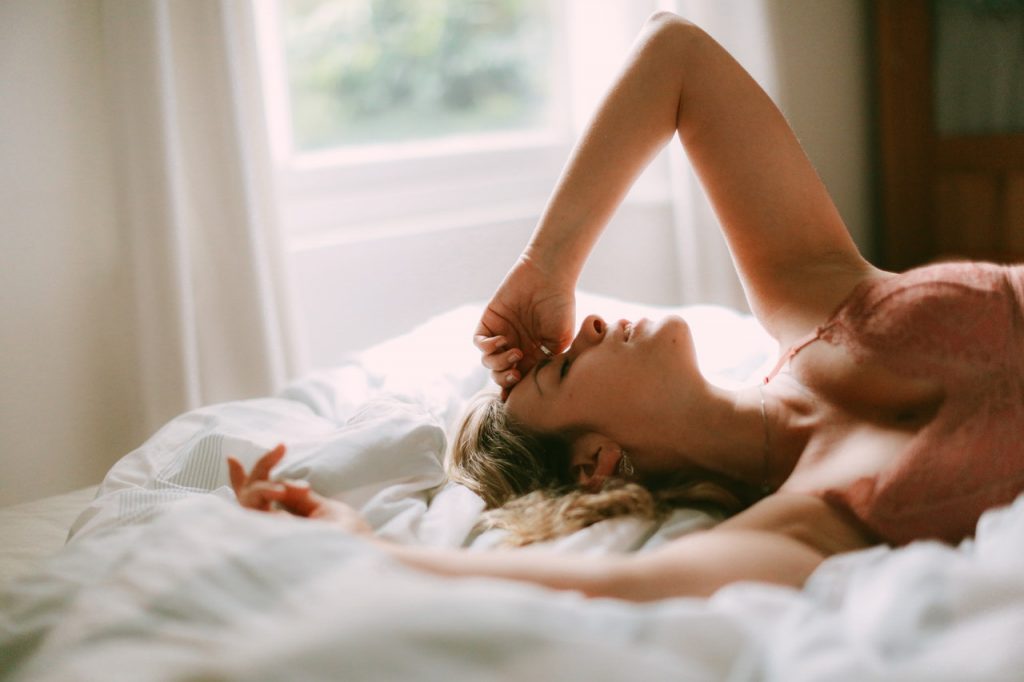 Read more Sex Tips
Another obvious, but very effective, trick is to stop the penetration before you reach an orgasm.
If you feel that you are about to come, it is best to stop for a minute or two and then continue again.
However, you can use this time to go down on her, to touch her or penetrate her with a dildo or your fingers. If you do this, you will be most likely to delay your orgasm, whilst she is still heading in that direction. Having said that, it's important that you know your body very well, so you can stop before you reach a point of no return where ejaculation it is impossible to stop.
Want more sex tips?
Enjoy these articles.
Popular posts like this
[recent_post_slider category="192″ design="design-3″]