If you grew up in the '80s, you'll definitely remember this actor.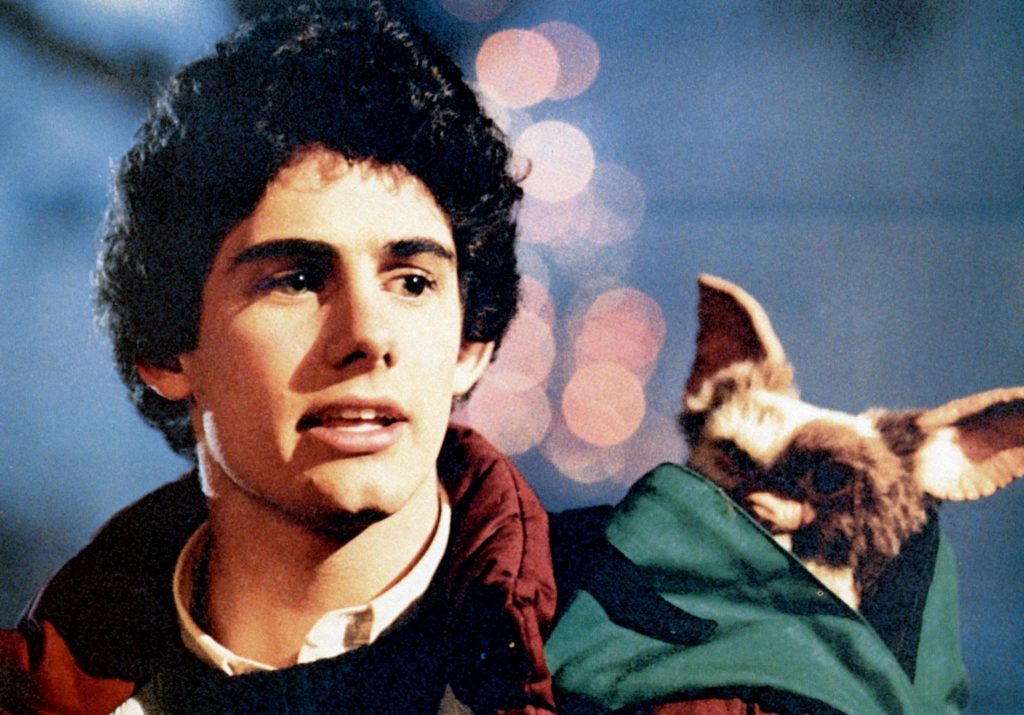 Zach Galligan is best known for his role in Gremlins and Gremlins 2: The New Batch.
Republished with permission by It Came From Blog.
One of my favorite interviews that I conducted at Entertainment Tonight was with Zach Galligan of GREMLINS fame.
In June of 2014 I had been contacted by a publicist to see if I would be interested in talking with Galligan about his new role in the soon-to-be-released HATCHET III. My first thought was, "He's still doing movies?" A steadily employed actor, Galligan has nonetheless been under the radar as far as starring in Hollywood blockbusters is concerned. I'd venture to say that the two WAXWORK movies he starred in were pretty much the last hurrah of any semi-wide-release distribution he saw in the late '80s/early '90s.
Knowing full well that ET would have zero interest in covering the third installment of the HATCHET franchise, I asked the publicist if Galligan was willing to go on camera and talk GREMLINS.
To my pleasant surprise, she beamed, "Of course! He loves to talk about GREMLINS."
Often times stars of popular films from decades past really want to put their heyday work behind them so they can stump for their newest project. There's a notable chill in the air if you ask about that last big hit they had, oh, about 15-20 years ago. But not Zach. He understands that he'll get the exposure he wants for the likes of a HATCHET III if he gleefully details the ins and outs of working with director Joe Dante and an army of animatronic puppets under the watchful eye of Steven Spielberg.

See more '80s Nostalgia
While I was keen on gleaning every little bit of behind-the-scenes info on the making of GREMLINS from a technical standpoint, I'd be lying if I didn't say that I was just as eager to find out more about Galligan's co-star Phoebe Cates and how it was to work with her. And, like, if she was as girl-next-door beautiful in person as she is onscreen. And, like, if they dated or anything. Much like every red-blooded American boy who came of age in the '80s, I've been a fan of Phoebe's work since seeing her in such "classics" as PARADISE, PRIVATE SCHOOL, and, of course, FAST TIMES AT RIDGEMONT HIGH. Especially her work in that pool scene. Yeah, you know the one.
"There was a certain amount of hysteria around her after that very charged scene, and it made a very lasting impression; people still talk about it 30 years later," Galligan told me. "Guys would sort of react to her with awe, and they were completely intimidated, which was so funny because she is one of the nicest, most approachable, down-to-earth, cool [people]. She's a beautiful woman who doesn't have that sense of, 'I'm amazing and maybe one day you'll be able to talk to me.' She doesn't have any of that. … So it was great working with her. She was so cool, and she had a boyfriend at the time, so [an on-set romance] never really became an issue."
We talked about the success of GREMLINS and how the one-two punch of the mayhem in that film, paired with the violence of Steven Spielberg's INDIANA JONES AND THE TEMPLE OF DOOM released that same summer of '84, prompted the MPAA to create the PG-13 rating. "I think the whole PG-13 controversy also had a lot to do with the way the film was marketed," observed Galligan of his supposedly kid-centric entry. "I felt that it was kind of fair for parents to say, 'I thought this was going to be E.T. 2, and it's more like — as Joe Dante put it — IT'S A WONDERFUL LIZARD OF OZ IN HELL. It's two movies: It's the first half that lulls you into a false sense of security, and then it's the second half which is like this brutal, somewhat vicious flip side of E.T. … So that, combined with [the violence of INDIANA JONES] — Junior now needs therapy."
We also talked about GREMLINS 2: THE NEW BATCH, and the fact that his present-day career was beginning to pick up again given the fact that young filmmakers — who absolutely loved GREMLINS as kids — wanted to cast him in their films to stoke their nostalgia.
All in all, I chatted with the amiable, down-to-earth Galligan for a close to an hour. With so much great material, I was forced to whittle the long interview down to a robust, 10-minute video segment.
'Gremlins' Star Reflects on an '80s Classic.
Like celebrity interviews?
Enjoy these articles.
Popular posts like this
[recent_post_slider category="2134″ design="design-3″]