Playboy, the world's most popular adult magazine, has brought many beautiful women into the public attention.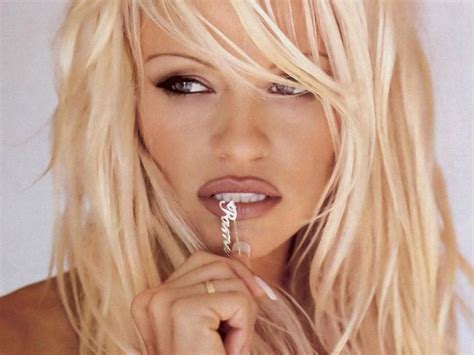 Many Playmates have gone on to successful careers as fashion models and actresses.
For decades, men have browsed the pages of Playboy month after month just to see the hottest babes out there.
Iconic Playmates like Pamela Anderson, Anna Nicole Smith, and Shannon Tweed are just a few of the gorgeous women who graced the cover of Playboy.
Here are the Top 10 Playmates Of All Time:
10. Marilyn Monroe (1953)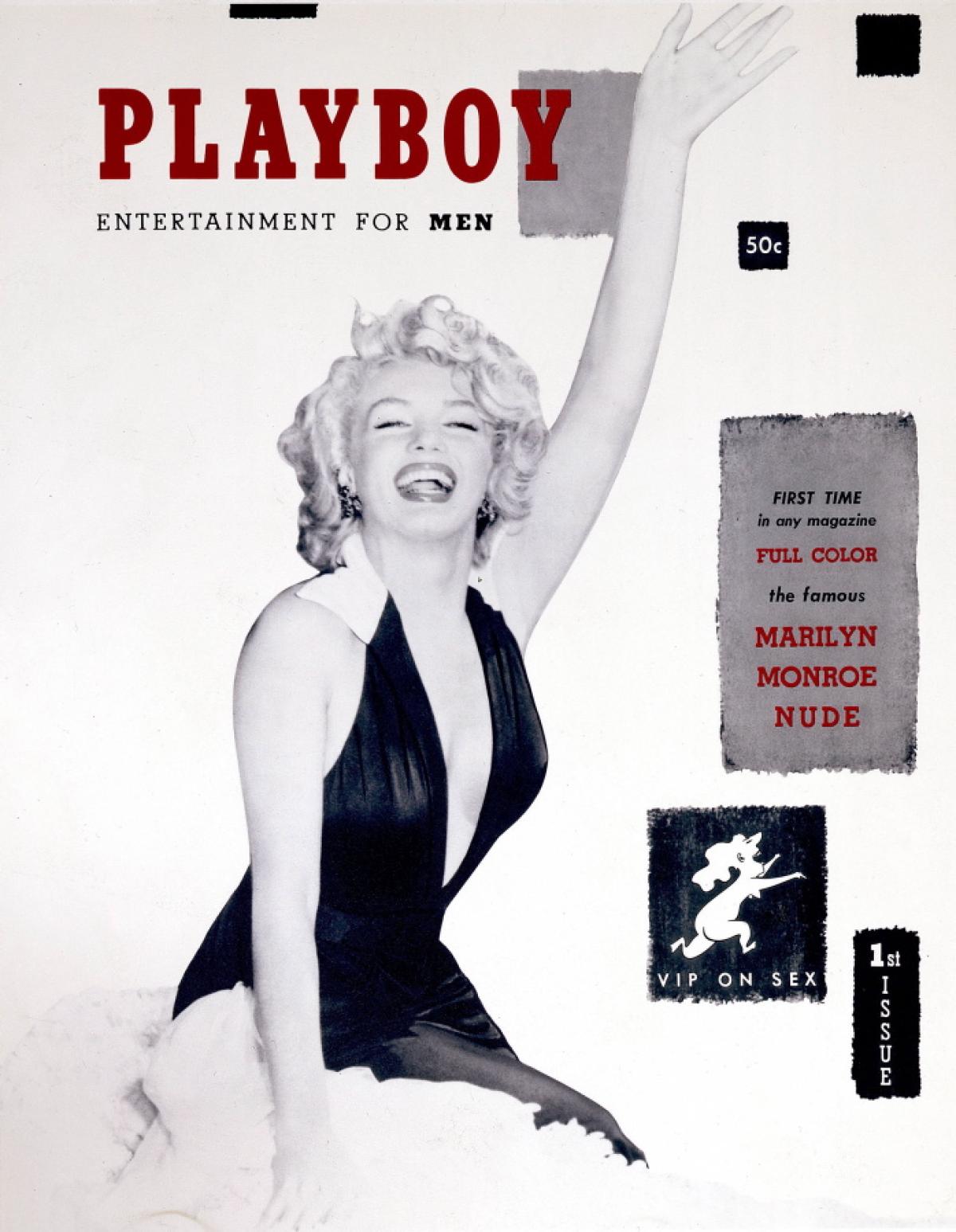 See more Blondes

Marilyn Monroe became the first Playmate of the Month in 1953. Her nude picture turned Playboy into a huge success.
Marilyn Monroe ranks at number four on our Famous Celebrities Who Posed For Playboy.
9. Gale Olson (1968)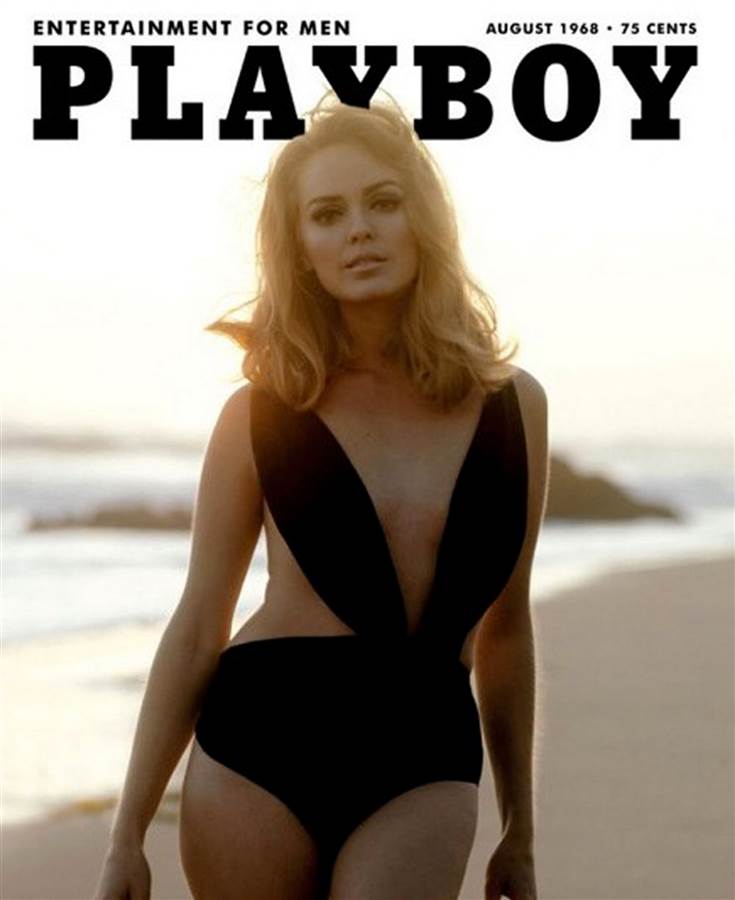 See more '60s Nostalgia
Gale Olson appeared on the Playboy cover in 1968, wearing a black swimsuit in the shape of the Bunny logo.
She had an angelic face and a beautiful body you could die for.
8. Dru Hart (1968)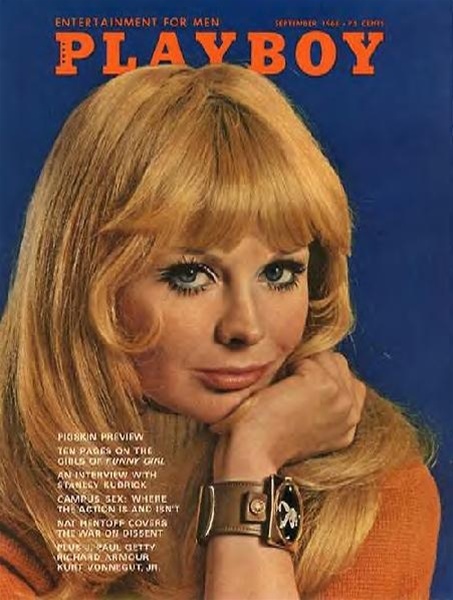 See more Brunettes
Dru Hart also posed for Playboy in 1968 and was one of the hottest Playmates that year.
This sexy fox reminded you of a naughty schoolgirl waiting to be spanked.
7. Bo Derek (1980)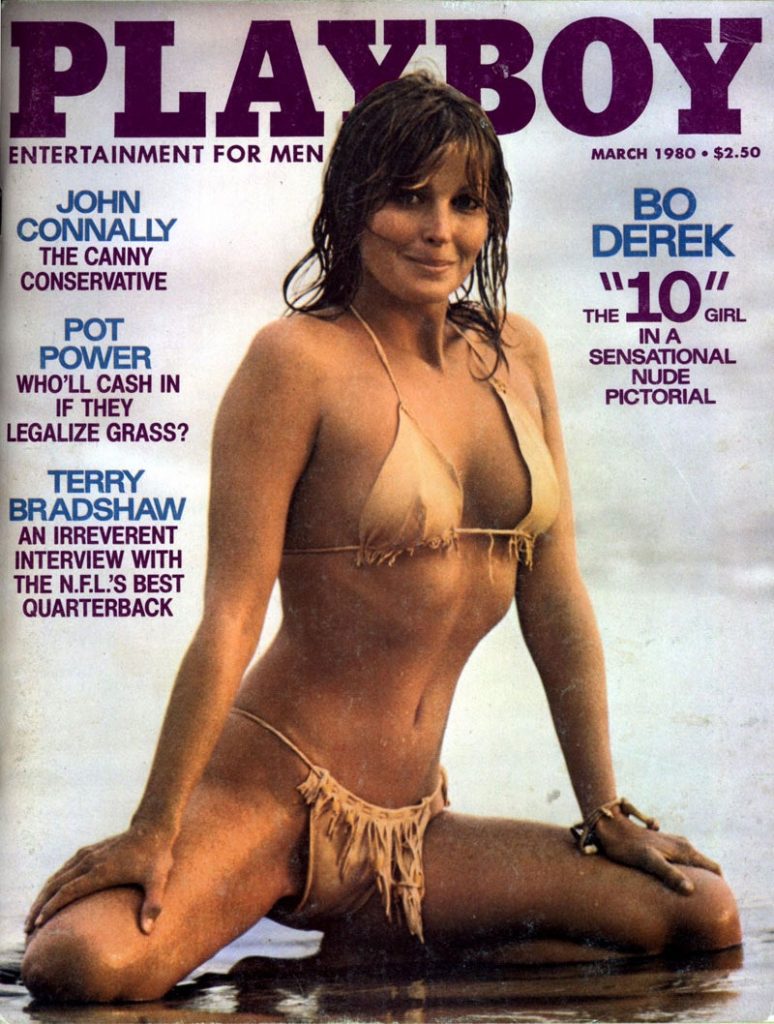 See more '70s Nostalgia
Bo Derek posed for Playboy in 1980, less than a year after starring the hit comedy 10.
She posed for this cover in a sexy bikini.
6. Kate Moss (2014)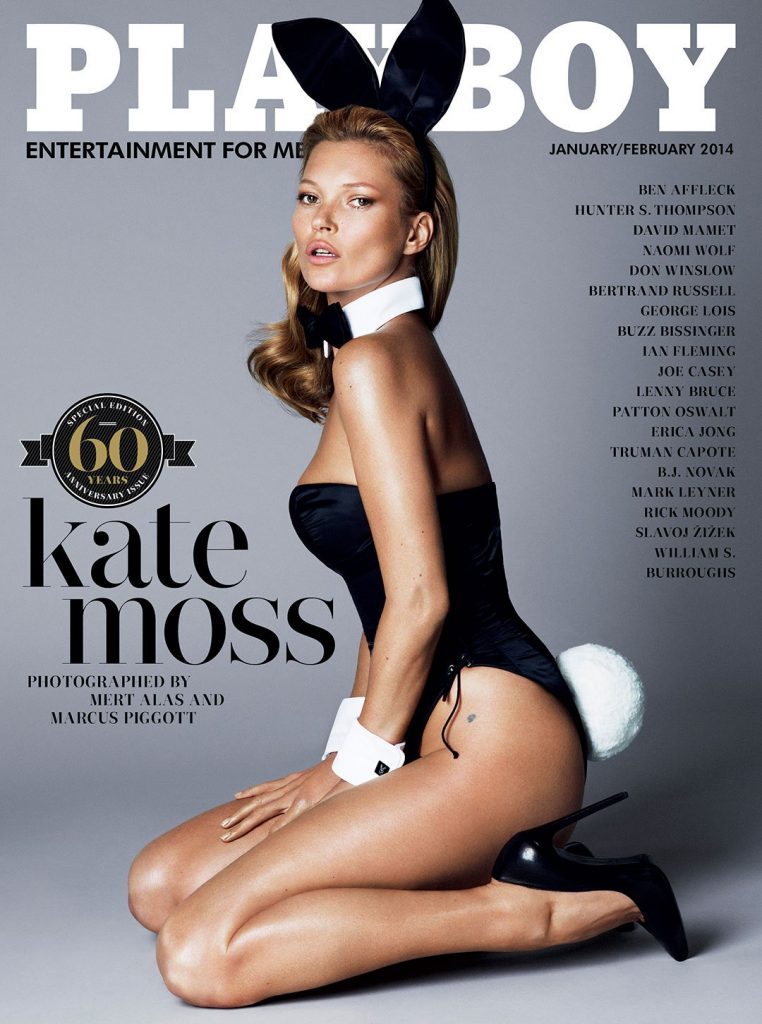 Kate Moss posed on the cover in the iconic bunny outfit for the 60th anniversary of Playboy.
This super model had a historic 18-page pictorial inside.
Popular posts like this
[recent_post_slider category="192″ design="design-3″]
5. Sharon Stone (1992)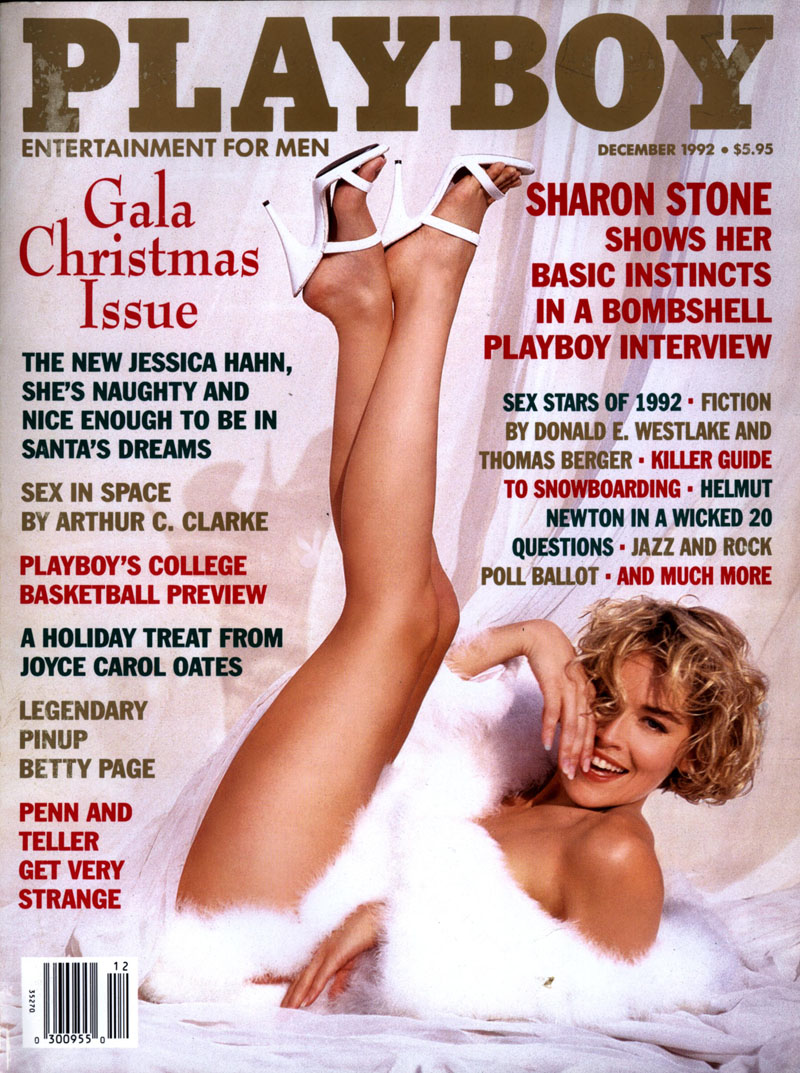 See more Sexy Girls
Sharon Stone appeared on the cover in 1992. She's best known for the iconic scene in Basic Instinct where she shows her muff at the police station.
Sharon Stone ranks at number six on our Top 10 Hottest Women Of The '90s
4. Jenny McCarthy (1996)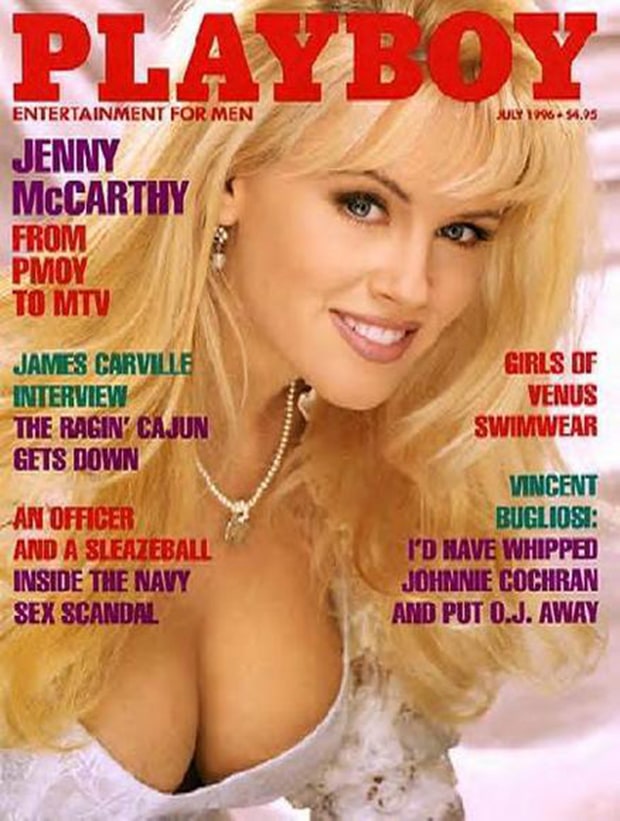 See more Boobs
Jenny McCarthy graced the cover of Playboy in 1996.  During the '90s, she has been featured on the cover several times. Her last shoot took place at the age of 39.
Jenny McCarthy ranks at number five on our Top 10 Hottest Women Of The '90s
3. Shannon Tweed (1998)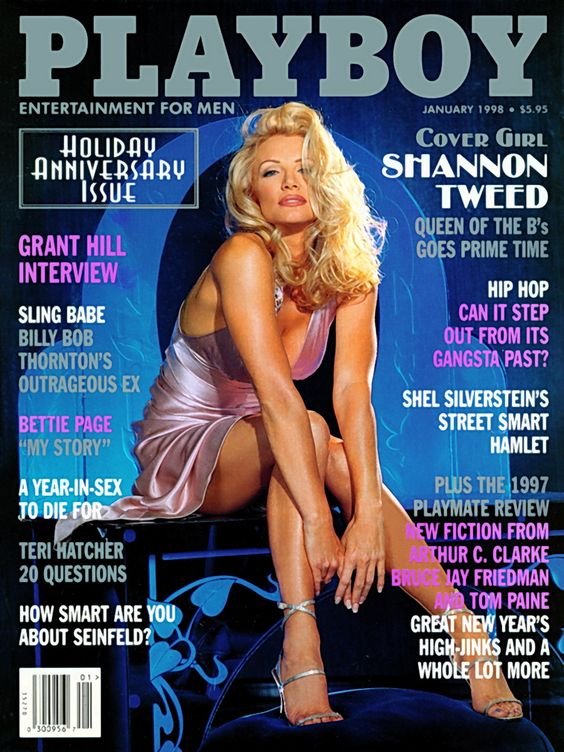 See more Lingerie
Shannon Tweed first appeared on the magazine's cover in 1982 and is considered one of the best Playmates ever. After being featured in Playboy, Shannon has become a successful actress of mainstream erotica.
Shannon Tweed ranks at number nine on our Top 10 Hottest Women Of The '80s.
2. Anna Nicole Smith (1992)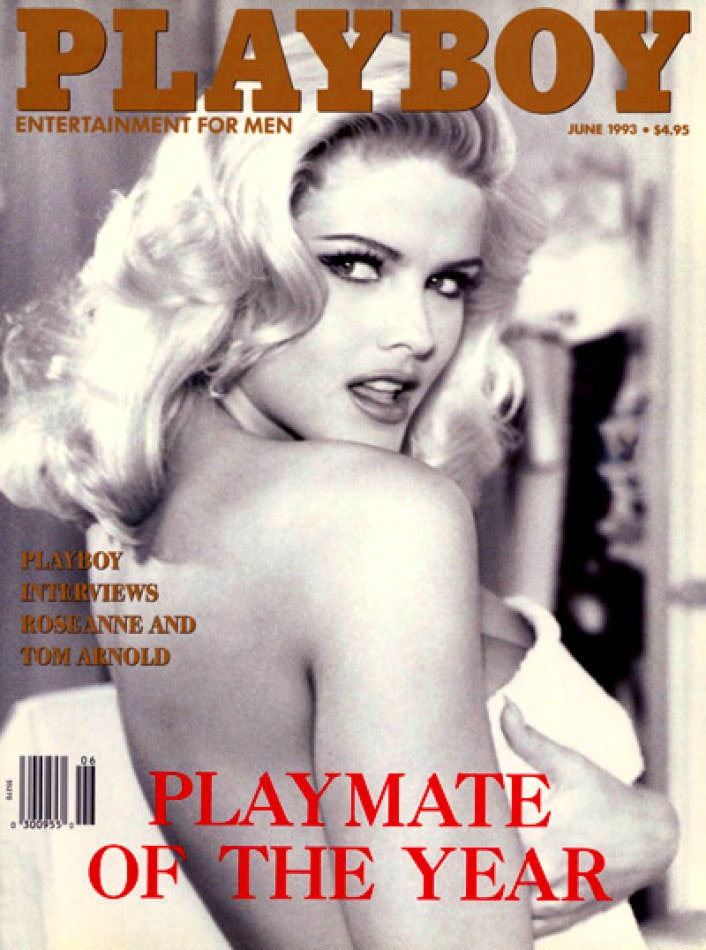 See more Hot Babes

Anna Nicole Smith became an instant sensation after her first cover appearance, which took place in 1992. A few years later, Anna Nicole established herself as a fashion icon, actress, and TV personality.
Anna Nicole Smith ranks at number two on our Famous Celebrities Who Posed For Playboy.
1. Pamela Anderson (1989 -2015)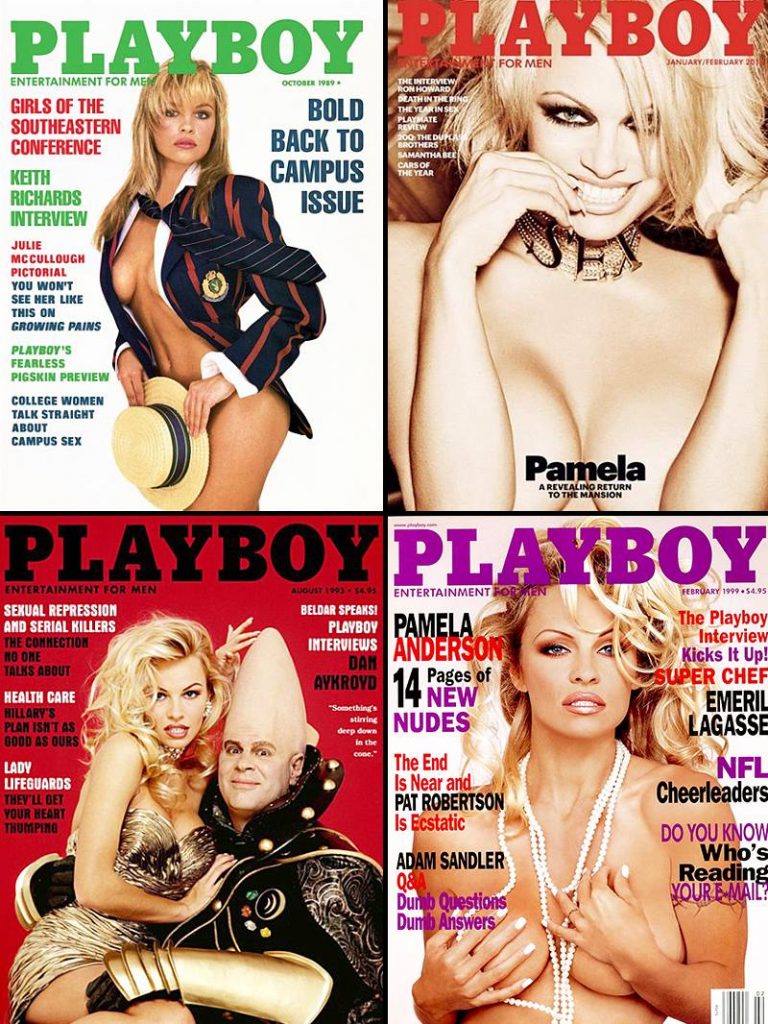 See more Blondes
Pamela Anderson rose to prominence after being selected as the February 1990 Playmate of the Month. She was also featured on the cover of Playboy's final nude issue.
Pamela Anderson ranks at number one on our Top 10 Hottest Women Of The '90s.
Which is your favorite?
Leave a comment below.
Popular posts like this
[recent_post_slider category="1371″ design="design-3″]