Catherine Mary Stewart's career has spanned more than 30 years and over 50 different productions, from film to television to theater.
If you grew up in the '80s, you'll definitely remember the actress Catherine Mary Stewart. She made guest appearances on television series such as Knight Rider, Hotel, Alfred Hitchcock Presents and The Outer Limits. In 1989, she appeared as Gwen Saunders in the comedy film Weekend at Bernie's.
Catherine was gracious enough to do an interview with us:
1. You began your career on television with a role on Days of Our Lives. When did you decide that acting was something you wanted to pursue?
CMS: My performing career began as a dancer. I was in a touring dance company in Canada as a teenager. When I graduated from high school I moved to London, England to train more intensely. I was accepted into a performing arts school there where I trained not only in dance, but also singing, acting and voice. While I was in London I went to an audition being held for dancers for a feature film called "The Apple". To make a long story short somehow I ended up with the lead role in the movie. That's when I began my acting career and upon completion of the shoot I decided to move to Los Angeles to pursue it further. "Days of Our Lives" was one of the first jobs I got in L.A.
2. You were cast in the lead role of Maggie Gordon in 'The Last Starfighter.' The Last Starfighter has the distinction of being one of cinema's earliest films to use extensive CGI. Can you tell us about your experience working on the film?

CMS: "The Last Starfighter" was the first feature film I did in the U.S. In fact I was still on "Days of Our Lives" when I was cast as Maggie. It was a magical experience for me. It was just a pleasure to be on the set with Lance Guest who played Alex Rogan and Nick Castle, the director. We are still good friends today. I hold the experience and the movie itself very close to my heart.
CGI programs were literally being created for "The Last Starfighter" while we were shooting. Production was up in the air as to whether they would use traditional model special affects or attempt using this brand new technology. The program creators were up against a very tight schedule so they weren't able to perfect the images on the level that they wanted to, but these incredible people were creating the foundation for what you see with CGI today!
3. In 1984 you appeared in the cult classic 'Night Of The Comet.' Looking back, what was your favorite memory about the film?

CMS: I've always been a kind of Tomboy. I grew up with two older brothers so that kept me on my toes. Part of the attraction to the role of Reggie was the fact that she played against the type I was generally cast as. I loved the fact that Reggie could fight zombies, ride motorcycles, shoot Mac 10s and just generally have an independent, sassy attitude. Kelli Maroney and I had a lot of fun on that shoot. You could never shoot on some of those locations these days. The morning we shot in downtown L.A., it was almost completely deserted. That could not be the case today. We were a tight knit unit working on a shoestring budget. It was a collaborative effort in many ways, working under the creative and brilliant vision of the writer/director, Thom Eberhardt.
4. Would you consider yourself a sci-fi fan? If so, do you have any favorites?
CMS: I'm not so much into special effects and crazy action of some of the sci-fi you see these days. I like sci-fi that is inventive and unique and explore the human/alien condition in extraordinary times and situations. I find "2001 A Space Odyssey" perpetually fascinating. I saw it for the first time in a theater as a kid with my parents. I had no idea what was going on. I do remember liking the bit with the monkeys in the end because I thought they were cool, but as a young child, the whole thing baffled me. I'm not sure why my parents thought it might be something I would enjoy! Since then it's been like a challenge to try to understand what it all means. Others that I've liked over time are "Mad Max" (the original), "Blade Runner", the original "Metropolis" from 1927. It was an extraordinary accomplishment for its' day. Other standouts to me are: "The Fifth Element", "Ex Machina" and this year's "War For the Planet of the Apes". Talk about amazing CGI!!!
5. You appeared in the comedy 'Weekend at Bernie's.' What do enjoy most about performing comedy?

CMS: In "Weekend at Bernie's" I got to play some silliness as well as some physical comedy. That was a LOT of fun. I would love to do more comedy.
6. You made guest appearances on television series such as Knight Rider, Hotel, Alfred Hitchcock Presents and The Outer Limits. What has the biggest difference working on a film versus a TV show?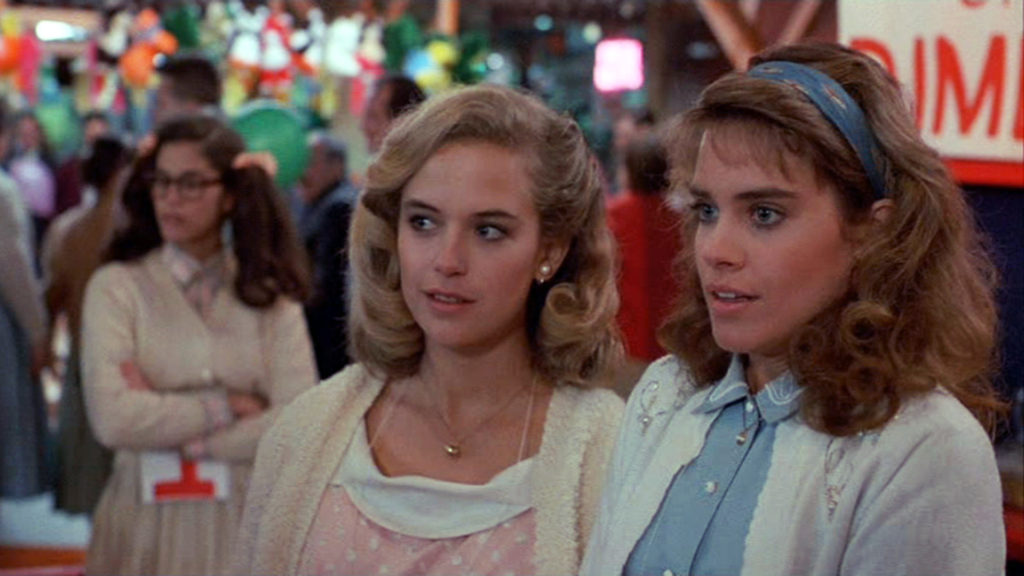 CMS: Of course the shooting schedule is shorter on television compared to movies, so there is a lot more to do in a shorter period of time. Shows like "Alfred Hitchcock Presents" and "The Outer Limits" are like shooting little movies because each episode is a new story with a new cast. In series television with a regular cast, it's a bit strange to show up on the set of a well-oiled machine and try to incorporate yourself into that. Usually the regular cast are very welcoming, but for the guest it can be a little nerve wracking when you first show up.
7. You made numerous film and television appearances over the years. What has been your favorite film location you travelled to so far?
CMS: I've shot films and television all over the world. In a movie called "Riding the Edge" we shot in locations all over Israel. It was a magical place. It gave me the opportunity to explore places from Haifa in the north to Elat in the south and everything in between. Tel Aviv, Jerusalem, the Dead Sea, Masada, etc., etc.. Truly awe inspiring! The first movie I did, "The Apple" was shot in Berlin before the Berlin Wall was taken down. I had the opportunity to explore East Berlin, then controlled by the East German Communists. It was fascinating witnessing the place and learning about the history of the wall. One of the best fringe benefits of this work is the travel!
8. You took a break from acting while you were raising your family. Did your children watch your movies, if so what was their favorite?
CMS: As most actors with children will tell you, my kids are pretty unfazed by what I do. In fact, I think at times it can be a liability because it's an unusual job, and friends of my kids or people in general might be apprehensive about who I might be in real life. That can be a challenge for my children.
My kid's birthdays are a few days apart and one year they both decided to play a couple of movies that I had been in, for their separate sleepover parties. I had to stay cool about it, but inside I was tickled. I guess I felt a sense acceptance from them for what I did, in a way. But still it's just what I do to them, and they understand that it's not an easy occupation and that I work very hard.
9. You lived in Brooklyn New York. Who's your favorite pizza place?

CMS: Well, I don't live in Brooklyn anymore, but is this a trick question? There is a very famous pizza place in DUMBO, where I lived, called "Grimaldi's". I ate there maybe once or twice. It was good. My favorite place in NYC is on the Upper West Side called "Patsy's Pizzeria" on West 74th Street. We lived in that area for a long time when the kids were young and that was the go to pizza place for us. I will always have a soft spot for "Patsy's".
10. What is on your radar screen for the near future?
CMS: I have a few projects that should be released pretty soon. One is an independent sci-fi film called "Imitation Girl". It has been entered into festivals and has had some screenings. I also shot a pilot for a series called "Death's Door". I'm also very interested in directing. I directed my first short film recently. I will probably be doing the festival circuit with that soon. I've also been asked to direct one or more TV movies, next year. I'm very excited about that.In the meantime I'm still pursuing acting jobs and I'm developing several other projects for TV, film and even theatre here in New York.
You can follow Catherine on Twitter, Instagram and Facebook.
What's your thoughts?
Leave a comment below.
Popular posts like this
Kelli Maroney Talks About FAST TIMES AT RIDGEMONT HIGH, And Her Career In Hollywood
The Summer Movies of 1982: The Greatest of All Time?
Can You Match These Babes To The 80s Movie?
Top 10 Greatest Movies of the 80s
Hottest Women Of The 80's
Comments
comments