When Predator was released in 1987, it was initially panned by the LA Times as "one of the emptiest, feeblest, most derivative scripts ever made as a major studio movie".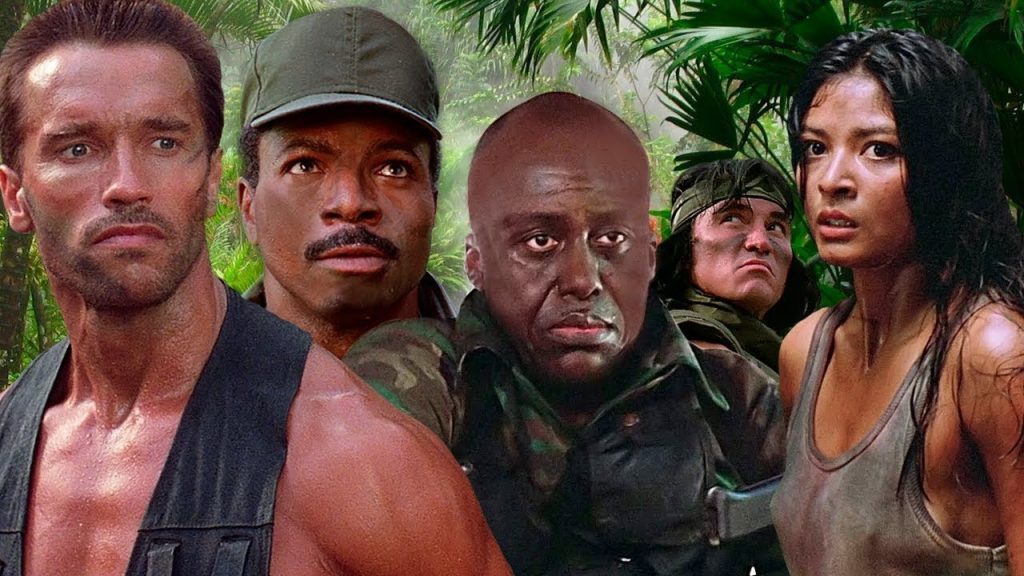 Other critics shared this opinion, although no other outlet used language quite as strong as the Times.
However, as is the case with so many high intensity action films, audiences didn't care about what the critics thought and flocked to the theater in droves, helping Predator make nearly 100 million dollars at the box office.
Retrospective reviews have been much kinder to Predator, and the movie has risen to be ranked on a number of 'best action movies' lists around the world.
But what is it about Predator that makes it so special, and why does it seem to hold up better today than it did at release?
First and foremost, one cannot discuss Predator without acknowledging the fantastic visual effects present in the movie.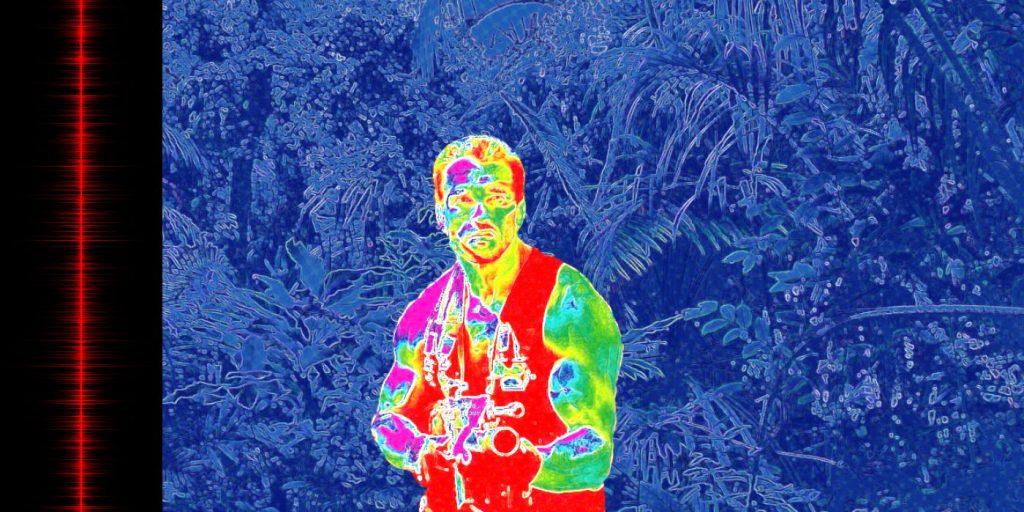 See more '80s Nostalgia
The antagonist and namesake of the movie, the Predator, has a set of distinctive powers that included invisibility, heat vision and a laser cannon.
All of these powers required complicated and impressive VFX to adequately capture them on screen.
Luckily, the film crew were up to the task and came up with some interesting and rarely used techniques to accomplish them. The effects still hold up impressively well today and were good enough to earn the special effects crew an Oscar nomination in 1987.
To capture the Predator's invisibility camouflage, the crew had someone dress in a bright red jumpsuit (red being easy to edit out against a green background) and act as the alien.

See more '80s Nostalgia
Then, the red Predator was edited out of the scene and the film was reshot with a wider lens.
It was a complicated but ingenious process that looked like a computer-generated image, despite the fact that CGI capable of creating the same effect was not available when the film was released.
The other major VFX marvel that Predator accomplished was the alien hunter's thermal vision. In some ways, the crew's strategy for accomplishing the effect was simple… They used a thermal camera.
However, in the '80s thermal cameras provided a highly disjointed image, so the thermal film had to be shot with a mirror and combined with an optical shot in order to make the final image make sense.
Aside from the impressive special effects, Predator also had a small, but well selected cast.

See more '80s Nostalgia
The entire credited cast only numbers 10 people, but each member of the cast was the perfect blend of acting prowess and action hero.
It included professional wrestler Jesse 'The Body' Ventura, former Oakland Raider Carl Weathers and of course, Arnold Schwarzenegger.
As if there weren't enough bulging muscles on set, John Claude Van Damme was originally cast as the Predator. While Van Damme is without a doubt a solid casting choice for most action movies, he was apparently instant that the Predator be a prolific kickboxer, something that would have led to a drastically different version of the silent-but-deadly predator that we know and love.
Overall, Kevin Peter Hall did a much better job portraying the Predator than Van Damme likely could have, and the movie is so much better for it. Furthermore, by throwing out a recognizable action hero to make a better movie, director John McTiernan showed the forethought and took the appropriate action to make Predator a success.
Popular posts like this
[recent_post_slider category="2134″ design="design-3″]
Speaking of McTiernan, it's worth acknowledging the directorial talent that he displayed in the making of Predator.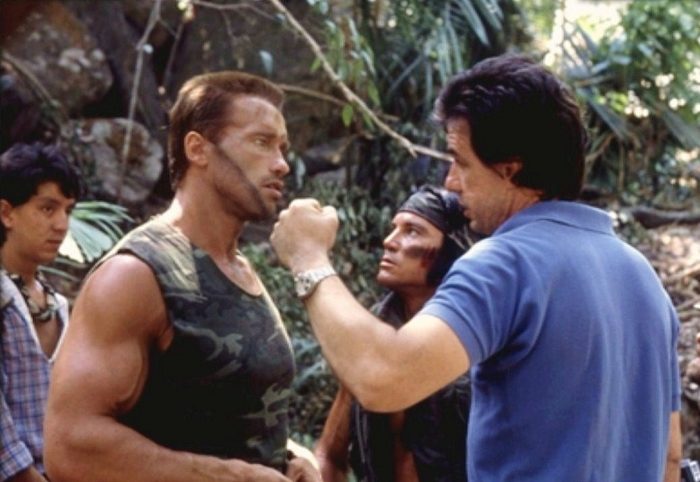 See more '80s Nostalgia
Collecting a team of high intensity action heroes and helping them find a way to act in a cohesive unit can be challenging for directors, especially unproven ones (which McTiernan was at the time).
Add in the difficulty of shooting in a jungle and working out the unique special effects with the crew, and you can start to realize what an amazing job he did with Predator.
Apparently, the leaders of 20th Century Fox and Paramount were able to see McTiernan's skill and gave him the budget and freedom to make other classic action movies such as Die Hard and Hunt For The Red October.
But the best part of the movie is, without a doubt, its simplicity.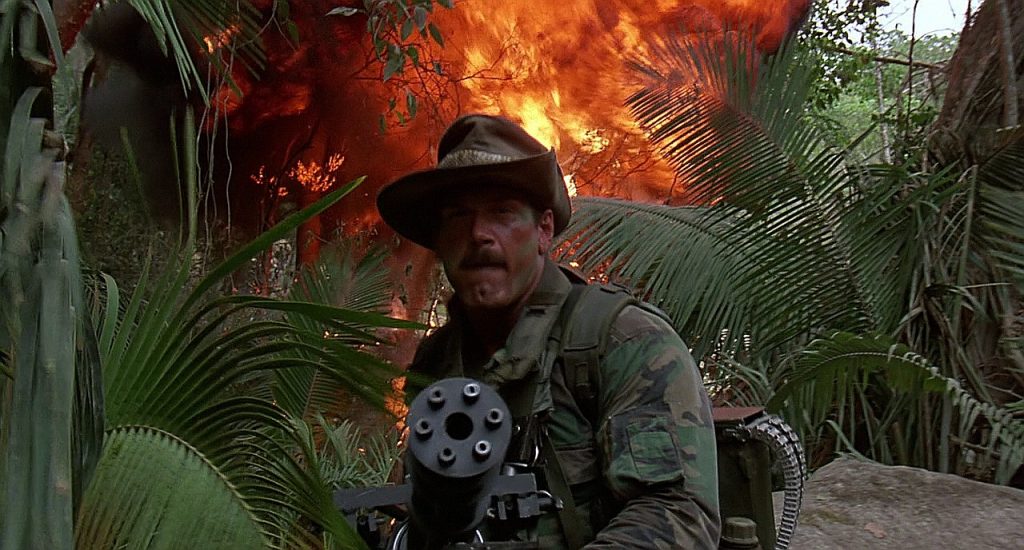 See more '80s Nostalgia
There's no phony subplots or shoehorned love interests here, just an hour and forty minutes of tense action.
Of course, this simplicity is likely what made critics initially turn up their noses. But does anyone really watch an action movie for a dense and complicated plot? Think of something like John Wick… it didn't become a modern classic by weaving an intricate plot. Instead, John Wick presented a simple, high octane film that is at least 75% gunfights and martial arts.
The same sort of formula was used in the late 80's during the creation of Predator, leveraging science fiction and a whole lot of bullets to capture the audience's attention.
On the surface, Predator's simplistic script and constant violence can lead first time viewers to be left thinking that it's just another brawny action movie.
But in reality, Predator is much, much more than that. It combined exceptional visual effects, tremendous directing and a carefully selected cast to produce one of the greatest action movies of all time.
As testament to this, the film was so beloved by audiences that it spawned three sequels and two films that crossed over into the 'Alien' franchise.
None of the subsequent Predator movies were nearly as good as the first one, but the fact that so many were made demonstrates the lasting impression that the original movie left on viewers back in 1987.
Predator ranks at number three on our Top 10 Action Movies Of The '80s.
Want more pop culture?
Enjoy these articles.
Popular posts like this
[recent_post_slider category="355″ design="design-3″]