The Atari 2600 has released over 400 games that changed the world as we know it today.
Everyone has played Pitfall, Missle Command or Asteroids at least once.
Most Atari games still stand as pillars within their genre. Some have stood the test of time, being re-launched over the years.
Here are the Top 10 Atari 2600 Games Of All Time:
10. Adventure (1980)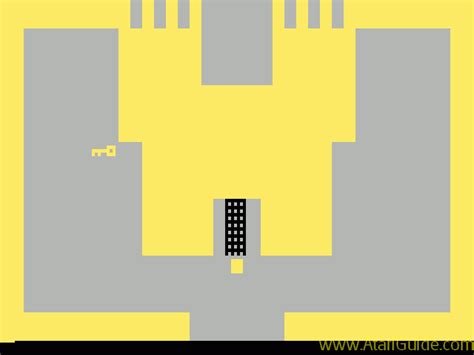 See more '80s Nostalgia
Adventure was the grandfather of Doom. Launched in 1979, it was one of the first video games to feature an Easter egg. Players had the mission to recover a magic cup and return it to the Golden Castle. The game featured catacombs, dragons, castles, bats, and mazes, so you can expect a lot of action!
9. Pole Position (1982)

See more '80s Nostalgia
Pole Position has inspired modern racing games, such as Gran Turismo. Launched in 1982, it was the first video game based on a real racing circuit. The rear perspective view of the track, full color landscapes, and unbelievable driving realism, made this game an instant success.
8. Ms. Pac-Man (1982)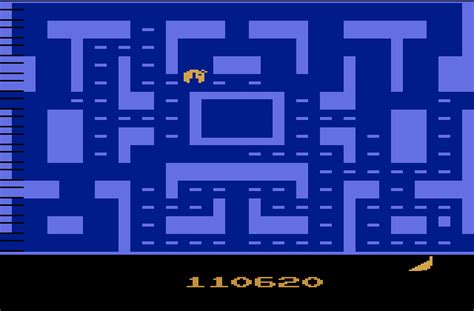 See more '80s Nostalgia
This classic video game was released in 1981, featuring a little yellow creature who eats a bunch of dots and ghosts that stand in its way. As the round increase, the characters move faster. In 1984, the Atari 2600 version of Ms. Pac-Man won the Video Game of the Year award.
7. Kaboom! (1981)

See more '80s Nostalgia
Simple, fast, and fun to play, Kaboom! was a favorite choice for gamers of all ages. Players had to use a paddle controller to move buckets at the bottom pf the screen and catch the bombs dropped by the "Mad Bomber." When a bomb touches the ground and explodes, the Mad Bomber smiles. Sounds fun, isn't it?
6. River Raid (1982)

See more '80s Nostalgia
River Raid required players to operate a plane along a river while fighting other helicopters, tanks, and planes. This shooter video game sold over a million cartridges, being considered one of the most exciting war games ever released.
Popular posts like this
5. Frogger (1983)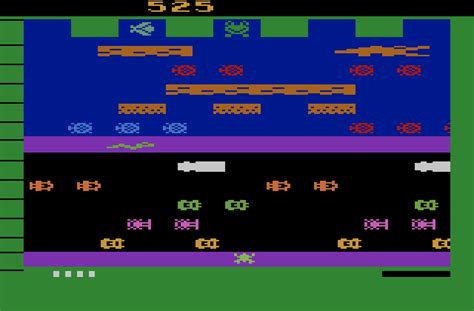 See more '80s Nostalgia
If you've watched Seinfeld, you probably know that Frogger was George Costanza's favorite game. Players had to move a frog across the road through rush-hour traffic into a home base. It may seem simple, but those race cars crossing the street were a nightmare!
4. Space Invaders (1980)

See more '80s Nostalgia
Considered the godfather of all video games, Space Invaders has been around for over three decades. It was Atari's version of the arcade game with the same name, and served as inspiration for thousands of other games. Players had to shoot up at rows of aliens moving faster and faster across the screen. Very similar to "Demon Attack" on the Intellivision.
3. Asteroids (1979)

See more '70s Nostalgia
Asteroids is an arcade space shooter released in November 1979 by Atari, Inc. The player controls a spaceship in an asteroid field which is periodically traversed by flying saucers. The object of the game is to shoot and destroy asteroids and saucers while not colliding with either or being hit by the saucers' counter-fire.
Asteroids ranks at number four on our 10 Best Arcade Games Of All Time.
2. Missle Command (1980)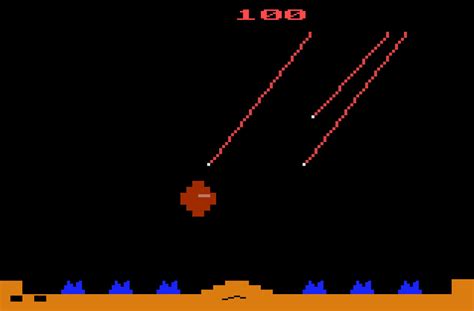 See more '80s Nostalgia
Missile Command is a 1980 arcade game by Atari, Inc. that was also licensed to Sega for European release. It is considered one of the most notable games from the Golden Age of Video Arcade Games. Very similar to "War Games" on the Colecovision.
1. Pitfall! (1982)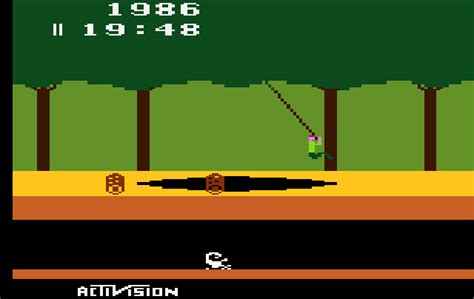 See more '80s Nostalgia
In this video game, players are in charge of Pitfall Harry, a brave character who explores the jungle while fighting scorpions, crocodiles, and other creatures. The action is intense and timed, which adds excitement.
Want more pop culture?
Enjoy these articles.
Popular posts like this
Comments
comments