Clerks, which debuted in 1994, has become a cult classic of sorts.
It tells the story of 2 convenience store clerks named Dante and Randal who work at a Quick Stop in New Jersey. Following the seemingly ordinary existences of these characters was a refreshing change from other movies of that era.
One of my favorite characters was "The Chewlies Gum Guy" played by Scott Schiaffo.
Scott was kind enough to do an interview with us: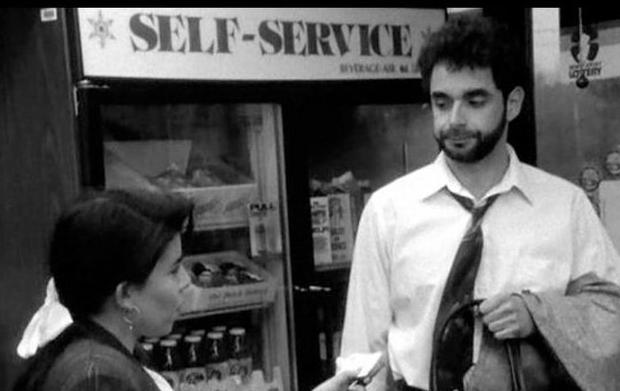 1. Your acting debut in Clerks has been well received;
can you tell me how you landed the part?
SS: I saw an ad in my local newspaper in the classifieds. Back then aspiring actors would search a trade paper called Backstage and you would also look in the classifieds. It was rare that anything decent was in the local classifieds but this one sounded really interesting and was for a feature film to be shot in New Jersey. Remember this was before digital when film makers actually shot on film! And there just weren't many films being shot in NJ at the time, most of the gigs were in New York.
2. How long did it take for you to prepare for the role?
SS: There was a good chunk of time from being cast to filming, how much exactly I am not sure but certainly that info has been visited by now. The character and the language was a challenge. It was a rapid fire assault of words! And it was shot more like theater, all long takes, and no cuts.
3. Clerks, to me, symbolized Generation X.
What do you think it will be BEST remembered for?
SS: I think it captured the disenfranchised youth of Generation X nicely (most of which were over educated and under employed). And the indie brutally low budget quality that worked as an aesthetic and gave the film style, someone said it was the absence of style that became a style.
4. Please tell us a little about your role in Vulgar?
SS: Again I am a loud mouthed jerk, who is also a violent person. What character actor doesn't want to have a standoff with the police onscreen?
5. How excited were you to work with Brian O'Halloran again?
SS: I was ecstatic to go head to head with him again, he is a very seasoned actor and he makes you bring your A game!
6. How long have you been playing music?
SS: Music is my oldest passion; since I was very small child music captured me and would transcend everything else in a sense. Acting for film is my second favorite thin g in the world next to playing and creating music.
7. What bands, if any, inspired you?
SS: All of the 60s and 70s music, mostly the Beatles, the Stones, Zeppelin and the Who. Then of course all the amazing music of the 70s.
8. Please give us a little intel on "Clerks 3?" Will you reprise your role?
SS:I have no insight into the Clerks 3 script, only a handful of people on the planet have read it, and no one is really talking. I know it is a winner, seeing those characters grow and age is going to be an awesome ride!
9. If you could give one solid piece of advice to prospective actors
what would it be?
SS: If you are not passionately driven to do this then turn back and do ANYTHING else. It is a life of rejection and uncertainly even after you maybe see a break or two. Actors hear "No or No Thanks" far more often then they get the gigs. And that goes for the successful ones too!
10. Recently, you were featured on the AMC TV Show Comic Book Men;
what are you working on now?
SS: I play "Don Smith" Kevin Smith's father in the Kevin Smith Biopic "Shooting Clerks". That film is about to be released through a mini tour this fall and then it will be available on demand and I believe on DVD too at some point.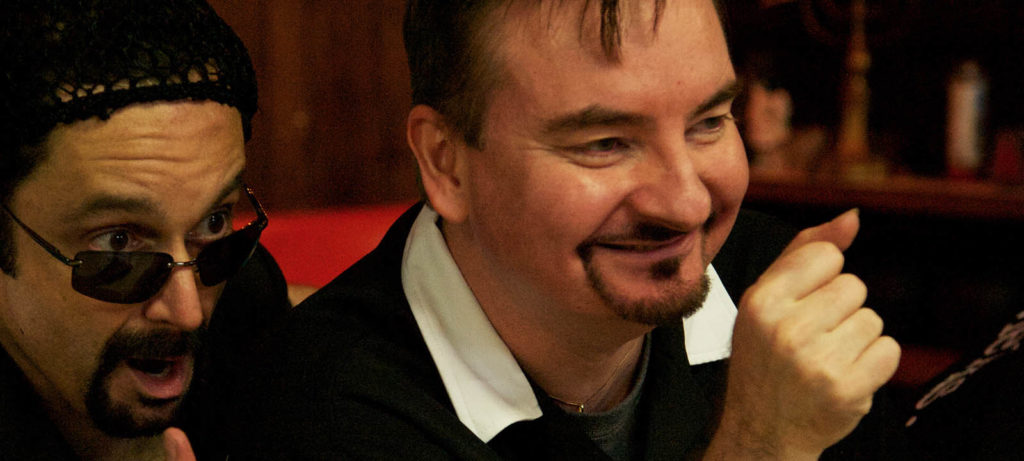 What's your thoughts?
Leave a comment below.
Popular posts like this
10 Grunge Albums From The 90s That Will Make You Want To Wear A Flannel Shirt
Shooting Clerks: Meet The Man Behind The Kevin Smith Biopic
You Probably Can't Name These 90s TV Shows
Top 10 Hottest Women Of The 90's
Generation X Turns 50
Comments
comments