Star Trek II: The Wrath of Khan is considered one of the best sci-fi adventure movies of all time.
The film was based on an original Star Trek episode called 'Space Seed.'
According to fans, it was the best of the Star Trek movies.
It starred William Shatner, Leonard Nimoy, DeForest Kelley, Ricardo Montalbán and a young Kirstie Alley.
Released in 1982, the film is a sequel to Star Trek: The Motion Picture.

See more '80s Nostalgia
Compared to its predecessor, The Wrath of Khan packed more action.
It tells the story of Admiral Kirk and the Enterprise crew facing an enemy from the past, Khan Noonien Singh. Khan is portrayed by Ricardo Montalbán who delivers an outstanding performance.
In The Wrath Of Khan, Admiral Kirk must stop Khan from getting his hands on the Genesis Device, a weapon that creates habitable worlds for colonization. If this technology was used on an already inhabited world, it would destroy all beings on that planet within seconds.
As you would expect, the story keeps you glued to the chair.
Spock dies.
In the original script, Spock was supposed to die at the beginning of the film.
However, his death was eventually placed into the final act because of the fan backlash. This scene was shot over three days, during which the set was closed to visitors.
Rumors say that members of the production team received death threats from angry fans when the initial script leaked. Several titles were considered for this movie, including The Vengeance of Khan.
Popular posts like this
The Wrath Of Khan reminds us that revenge is a dish best served cold.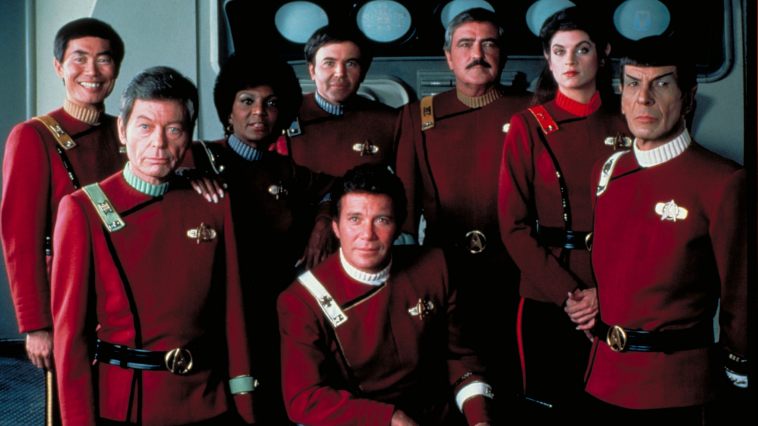 With a budget of $11.2 million, The Wrath of Khan generated over $97 million in the U.S. alone.
Its storyline and pacing were praised by critics and fans alike. The film was nominated for several awards and won two Saturn Awards for best direction and best actor.
Featuring exciting space battles and thrilling action, this film is a must see for all Sci-Fi fans.
Want more pop culture?
Enjoy these articles.
Popular posts like this
Comments
comments