In many ways, the '80s were a golden age for testosterone-fueled action flicks.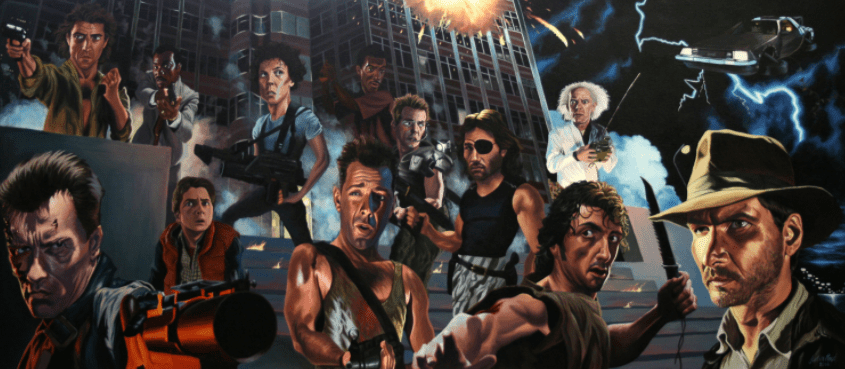 Stars like Sylvester Stallone, Arnold Schwarzenegger and Bruce Willis were gunning their way through hordes of henchmen and vicious villains- looking cool as hell doing it- and it was glorious.
Today we're going to celebrate the best of the bunch, movies so cool they made us want to get shades like the Terminator and a wife beater shirt like John McClane.
For this list, we're looking at the cream of the crop of the action genre in the 80's, and we're staying earthbound- while a few of these are sci-fi, none are outer space adventures.
First, a couple of honorable mentions:
Lethal Weapon (1987)

See more '80s Nostalgia
Mel Gibson and Danny Glover have great chemistry as the wildly unstable Riggs and the nearing retirement Murtaugh, and it makes for a much better than average buddy cop movie. The two can't stand each other at first- the by-the-book Murtaugh can't take being partnered with the suicidal RIgss, but they come together to take down a heroin ring.
It's good enough that it spawned three sequels, a TV series, and inspired two of the funnier episodes of It's Always Sunny In Philadelphia.
Conan the Barbarian (1982)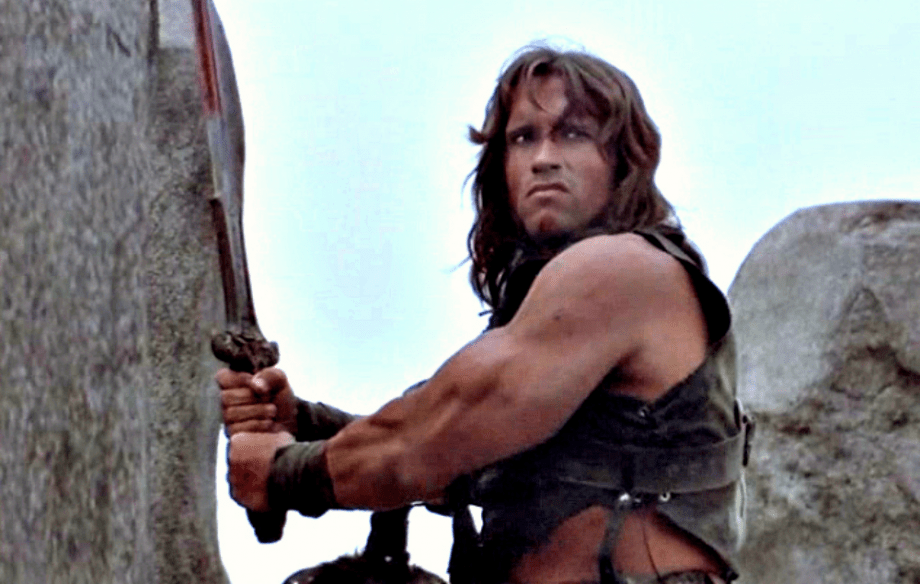 See more '80s Nostalgia
The rare hyper-violent fantasy movie of the early 80's, Conan took a lot of flak for its body count, but the tale of Arnold Schwarzenegger's brawny warrior seeking to avenge his parents' deaths at the hands of Thulsa Doom (played by James Earl Jones, and with an awesome villain name) is imaginative and action packed.
There would be only one sequel to this- Conan the Destroyer in 1984, and a reboot in 2011.
Here are the Top 10 Action Movies Of The '80s:
10. 48 Hrs (1982)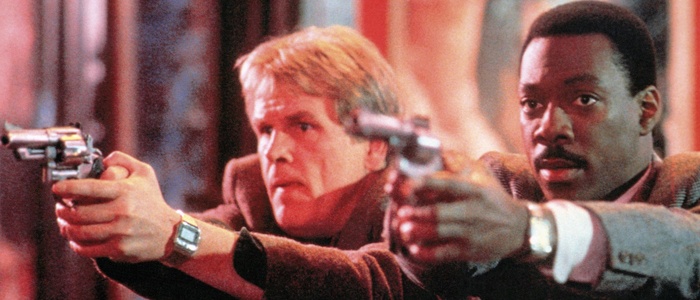 See more '80s Nostalgia
Credited with being the first of the "buddy cop" genre, (which makes more than one appearance on this list) 48 Hrs. is the story of a detective (Nick Nolte) tasked with catching cop killers who escaped from prison.
He reluctantly enlists the help of a loquacious con played by Eddie Murphy to catch them, and has only 48 hours to do it before Murphy must return to prison. There's lots of enjoyable action throughout, but the highlight of the movie is the interplay between Nolte and Murphy, most of which is hilarious. They hate each other to start, but find a grudging respect by the end.
9. Beverly Hills Cop (1984)

See more '80s Nostalgia
Eddie Murphy's second appearance on this list is his best- he plays streetwise Detroit detective Axel Foley, who has been sent on a forced vacation by his captain because he refuses to stop trying to avenge his friend's murder.
He heads to Beverly Hills, where he continues to pursue the man who killed his friend, and ends up with help from two local cops along the way. It has fun action scenes, highlighted by a climactic shootout at a mansion, but the joy of seeing Axel Foley's "fish out of water" antics are the true draw, and what elevates this to greatness.
8. RoboCop (1987)

See more '80s Nostalgia
Perhaps the bloodiest film on this list, RoboCop doesn't lack for over-the-top action.
It's about murdered cop Alex Murphy (Peter Weller) in near-future Detroit being resurrected as a cyborg to fight crime as RoboCop. He remembers bits and pieces of his past before his death, and sets out to seek vengeance on those responsible for his death.
RoboCop originally got an X rating for its gory violence, but eventually that was reduced to an R. Even so, it's wildly ultra-violent and a sneaky satire of capitalism and corporate greed.  There are two sequels and a 2014 reboot that toned down the gore, and wasn't nearly as good.
7. First Blood (1982)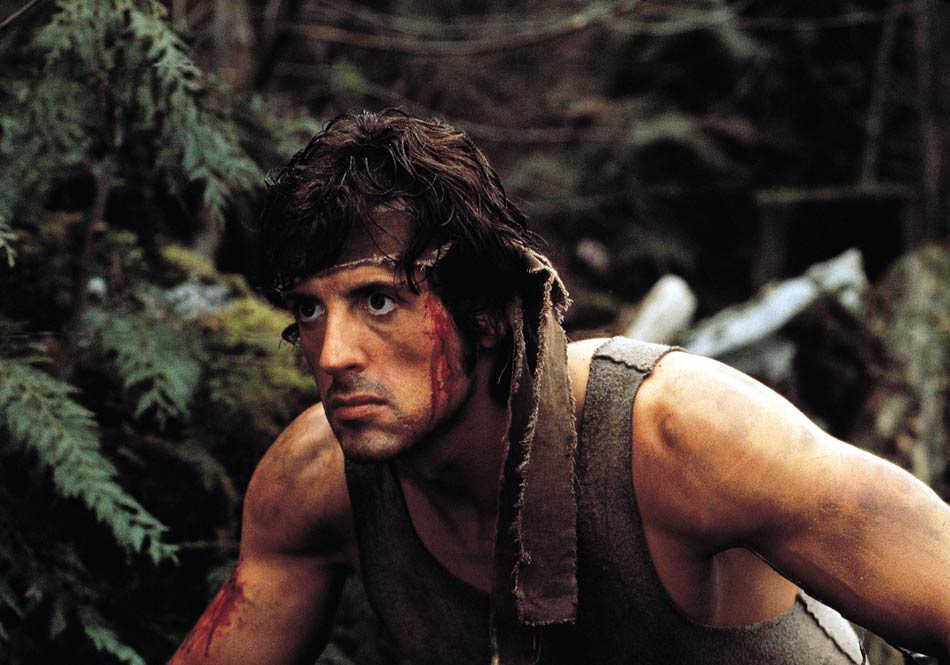 See more '80s Nostalgia
Rambo: First Blood, Part II may be the more popular movie, but this one is better.
John Rambo, (Sylvester Stallone) a Vietnam veteran is falsely accused of a crime while in a small Northwest town and uses all his special ops skills to avoid capture by the mean, small-minded sheriff (played by Brian Dennehy).
It's exciting as Rambo, who just wants to be left alone (and vastly outnumbered) systematically takes out the cops who are after him, until he collapses at the end, unable to deal with the things he did in the war, and unsure of his place in normal life.
It's not only a great action movie, it has something to say about Vietnam vets and how they were treated when they came home.
6. Escape From New York (1981)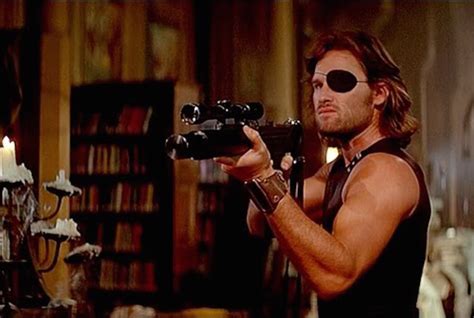 See more '80s Nostalgia
Kurt Russell as badass mercenary Snake Plissken with an eye patch- what more could you want?
In a future dystopia (1997!) Manhattan Island has been turned into a maximum security prison. The president of the U.S. has been hijacked and is being held there. Snake Plissken is sent to the island and given twenty-four hours to rescue the president, or Snake will be killed. Putting a time limit on Snake's mission ratchets up the tension, and makes everything more urgent.
There are tremendous action scenes and Kurt Russell is fantastic as the reluctant hero, Snake. Sadly, this has only gotten one sequel, the lackluster Escape From L.A.
Popular posts like this
5. Mad Max 2: The Road Warrior (1981)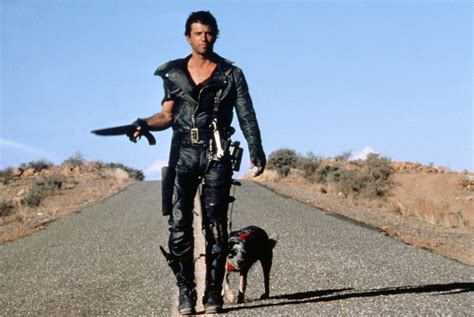 See more '80s Nostalgia
The only sequel on this list, The Road Warrior is the rare sequel that's better than the film that came before it.
Released during the Summer of 1982, Max Rockatansky (Mel Gibson) is wandering the desert, still reeling from the deaths of his wife and daughter years before. He finds a group of kindly people and eventually joins them to fend off the villainous Humungus (Kjell Nilsson), and rediscovers his humanity in the process.
The stunt work and chase scenes are the highlights here- the climactic chase involving an oil tanker is still stunning thirty-seven years later.  There are two sequels to this, the most recent being Fury Road, starring everyone's favorite South African, Charlize Theron.
4. The Terminator (1984)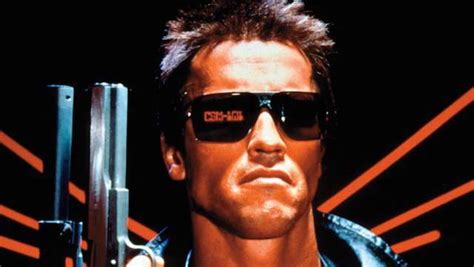 See more '80s Nostalgia
The Terminator is nearly as good as its all-world sequel, Judgement Day, and may be more brutal. This movie made Arnold Schwarzenegger a huge star.
A robot from a future where humankind has been subjugated by computers and machines is sent back in time to kill a woman named Sarah Connor (Linda Hamilton) before she can give birth to the boy who will become humanity's last, great hope. For Schwarzenegger, playing the emotionless, stilted, incredibly menacing Terminator was a perfect fit.
Director James Cameron knows his way around an action scene, especially the one where the Terminator coldly slaughters a police station full of cops.  There are four sequels to this seminal film, and really, only one of them is worthwhile.
3. Predator (1987)

See more '80s Nostalgia
By 1987 Arnold Schwarzenegger was one of the biggest stars in the world, and Predator kept his streak of monster hits intact.
The movie is the '80s best twist on the old story, The Most Dangerous Game, as it finds Arnold's group of fighters searching a jungle to find a missing official, but the hunters become the hunted, as they are tracked for sport by an alien who can cloak himself.
Predator ranks at number one on our Top 10 Arnold Schwarzenegger Movies.
2. Raiders of the Lost Ark (1981)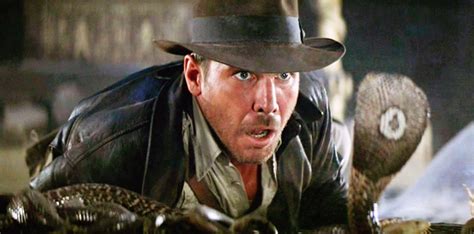 See more '80s Nostalgia
This movie gave us one of the all-time greatest action movie heroes, as 1940's archaeologist Indiana Jones. Indy (Harrison Ford) embarks on a quest to find the long lost Ark of the Covenant before the Nazis can find it and use its power to make their troops invincible.
Director Steven Spielberg's love of old movie serials that would end each week on a cliffhanger inspired this adventure, and it has some of the most iconic action sequences in movie history, including Indy's escape from a giant rolling rock bearing down on him, all accompanied by one of John William's most rousing musical scores.
Raiders Of The Lost Ark ranks at number four on our Top 10 Greatest Movies Of The '80s.
1. Die Hard (1988)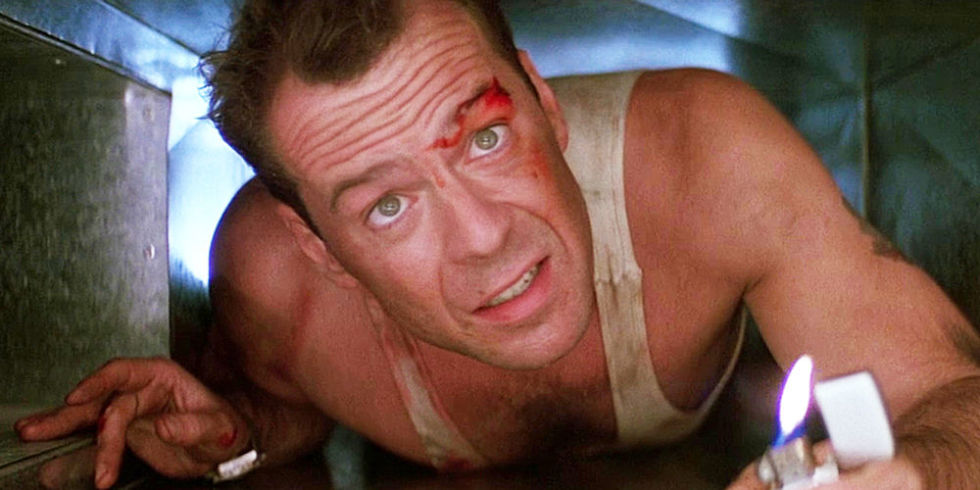 See more '80s Nostalgia
Now we come to the greatest action flick of the 80's, the one that made Bruce Willis a superstar, and gave us one of the best movie villains of all-time in Alan Rickman's Hans Gruber.
It's nearly a perfect movie with fabulous shootouts, endlessly quotable lines (Yippe-ki-yay, motherfucker!) and great performances from Willis and Rickman. It's an outstandingly tense cat and mouse game between McClane and Gruber, and ends satisfyingly with Hans falling to his death from thirty stories up, as the cool everyman McClane defeats the genius thief Gruber.
Die Hard ranks at number six on our 10 Classic Movies Every Man Should Watch Before He Dies.
It's so great that it lead to many action films afterwards being referred to as the "Die Hard of something."
Speed was "Die Hard on a bus," Under Siege was "Die Hard on a boat," Passenger 57 was "Die Hard on a plane," etc.  We are up to four sequels to Die Hard, and may get more if Bruce Willis wants to play John McClane again.
Want more pop culture?
Enjoy these articles.
Popular posts like this
Comments
comments