All time classics, such as The Godfather, Goodfellas, and Scarface have shaped American men.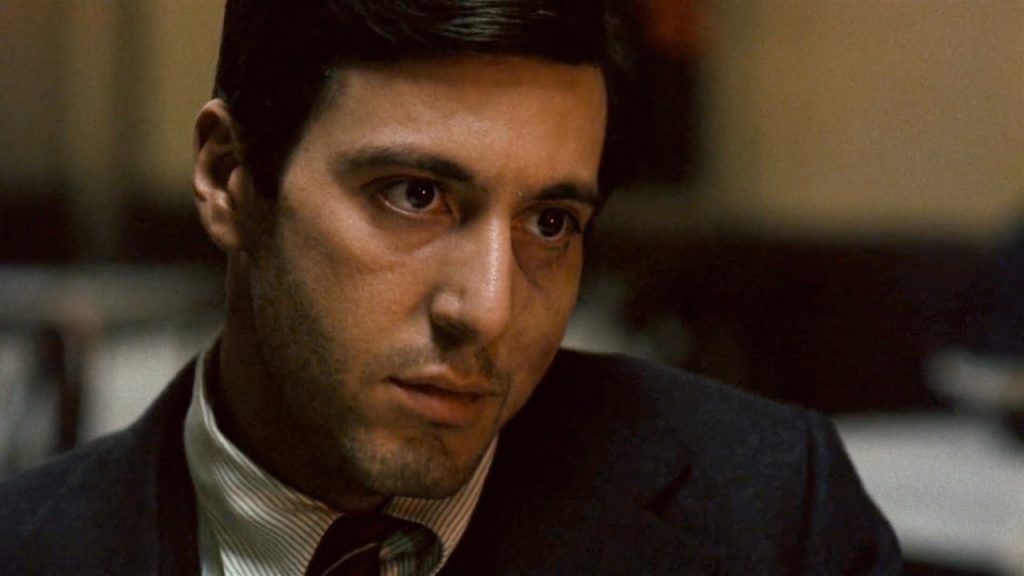 These blockbusters are a must see for any guy who needs a manly boost.
Over the decades, they have produced archetypes of manliness and served as inspiration for generations Featuring memorable moments, inspirational quotes, and engaging dialogue, these films speak poignantly about what it takes to be a man.
Here are 10 Classic Movies Every Man Should Watch Before He Dies:
10. The Boondock Saints (1999)

See more '90s Nostalgia
This crime film tells the story of two Irish brothers who become vigilantes after killing two Russian Mafia members. They commit themselves to eradicating crime and evil, all while being chased by the FBI. The cast features Willem Dafoe, Billy Connolly, and Sean Patrick Flanery,
9. Fight Club (1999)

See more '90s Nostalgia
If you're feeling down or seeking inspiration, Fight Club will do the trick. Starring Brad Pitt, Helena Bonham Carter, and Edward Norton, this film tells the story of an exclusive underground club where men can fight and release their anger. From extreme violence to sexuality and strong language, Fight Club offers the perfect recipe for an action-packed night.
8. Reservoir Dogs (1992)

See more '90s Nostalgia
For a hefty dose of suspense, Reservoir Dogs is a must see. This top rated crime thriller movie marked the debut of Quentin Tarantino, starring big names like Tim Roth, Harvey Keitel, and Michael Madsen. Like other films released later by Tarantino, it incorporates pop culture references, violence, and profanity.
7. Terminator 2 (1991)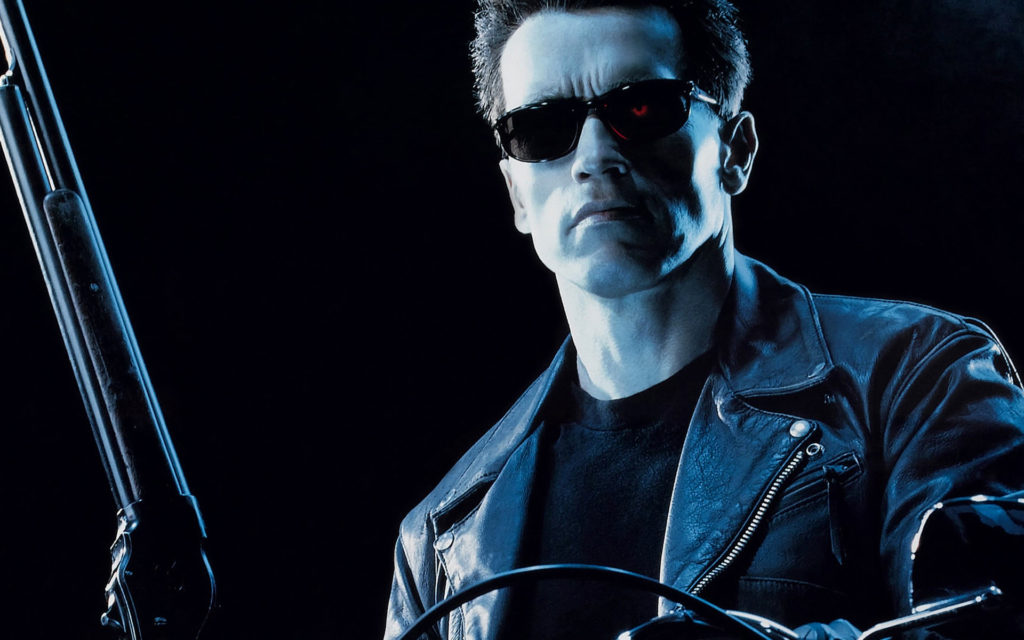 See more '90s Nostalgia
Produced by James Cameron, Terminator 2- Judgment Day boasts stunning visual effects, computer-generated imagery, and nuclear nightmare scenes. Launched in 1991, it had a box office of $519.8 million and received numerous awards. Up to this date, it's considered one of the top 100 best movies of all time.
Terminator 2 ranks at number two on our Top 10 Arnold Schwarzenegger Movies.
6. Die Hard (1988)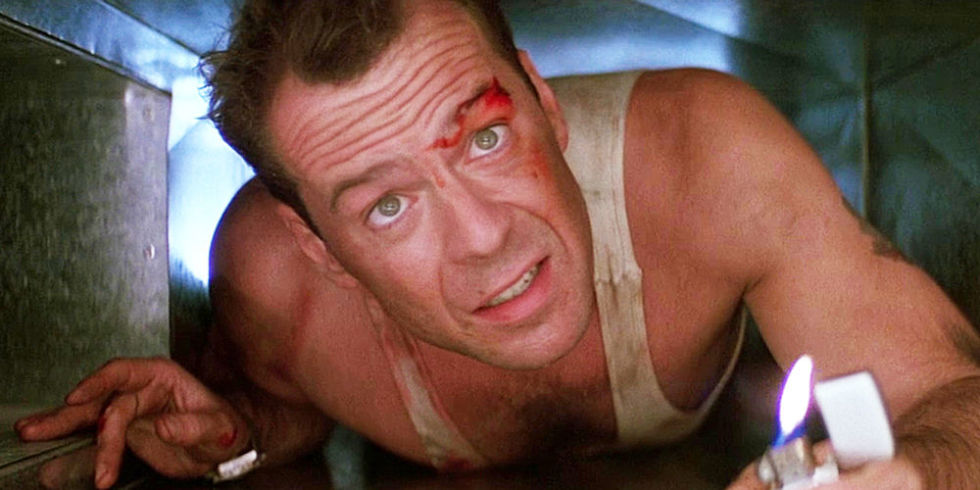 See more '80s Nostalgia
If you're a fan of Bruce Willis, you've probably watched Die Hard more than once. This classic is based on the novel Nothing Lasts Forever by Roderick Thorp, offering lots of thrills and chills. It's considered one of the best action films ever made, serving as inspiration for a comic book, video games, and four sequels.
Die Hard ranks at number one on our Top 10 Action Movies Of The '80s.
Popular posts like this
[recent_post_slider category="2134″ design="design-3″]
5. Raging Bull (1980)

See more '80s Nostalgia
Featuring a great mix of sports, action, and suspense, Raging Bull portrays a self-destructive boxer who uses his anger to succeed in the ring. The movie stars Joe Pesci, Robert De Niro, Frank Vincent, and Johnny Barnes, so the cast alone is reason enough to watch it.
4. Scarface (1983)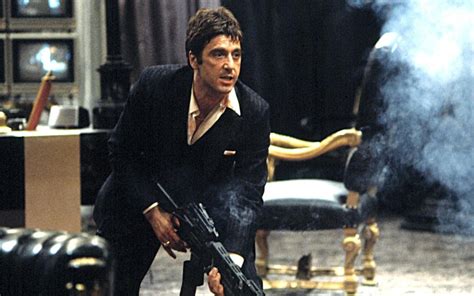 See more '80s Nostalgia
Written by Oliver Stone, Scarface tells the story of Toni Montana, one of the most famous gangsters of all time. The movie was released in 1983 and grossed over $44 million.
Its cast included Al Pacino, Michelle Pfeiffer, Steven Bauer, and Mary Elizabeth Mastrantonio. Pfeiffer was at the beginning of her career.  Featuring strong language and extreme violence, this film will leave you stunned and breathless.
3. Goodfellas (1990)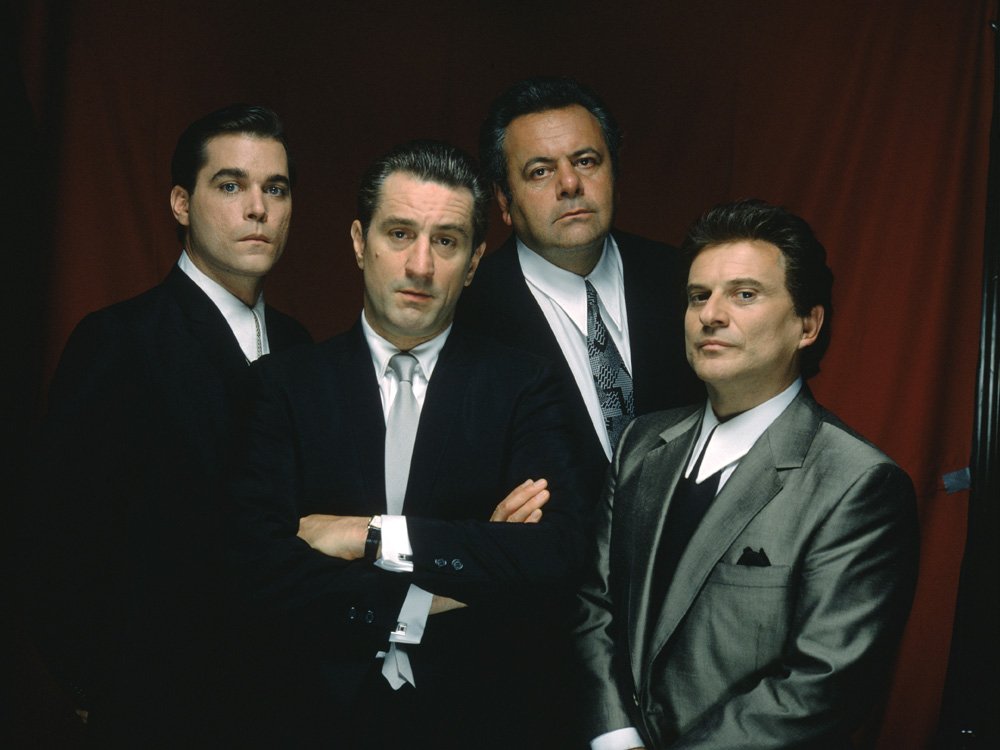 See more '90s Nostalgia
Get ready for some action, bloody crimes, and suspense! Goodfellas will show you what it means to be a man and hoe to set yourself up for success. This top rated crime film portrays the rise and fall of gangster Henry Hill and his acolytes. It stars Ray Liotta, Robert De Niro, Paul Sorvino, and Joe Pesci.
2. The Godfather Part 2 (1974)

See more '70s Nostalgia
The sequel to The Godfather was launched in 1974, featuring two parallel dramas. Just like its predecessor, it's considered one of the most influential movies in the gangster genre. Some fans claim that it's even better than the original. Its acting, storyline, and cinematography were praised by the public and critics alike.
It was the highest-grossing film released by Paramount Pictures that year.
1. The Godfather (1972)

See more '70s Nostalgia
If you could choose just one movie to watch before you die, it should be The Godfather.
The Godfather was directed by Francis Ford Coppola, being ranked the second-greatest film in American cinema. Released in 1972, it stars Al Pacino, Marlon Brando, Diane Keaton, James Caan, and other A-list actors with a pivotal role in the film industry.
The Godfather ranks at number four on our Top 10 Greatest Movies Of The '70s.
Want more pop culture?
Enjoy these articles.
Popular posts like this
[recent_post_slider category="355″ design="design-3″]