Who could forget those memorable Christmas commercials from Budweiser, McDonald's, or Atari?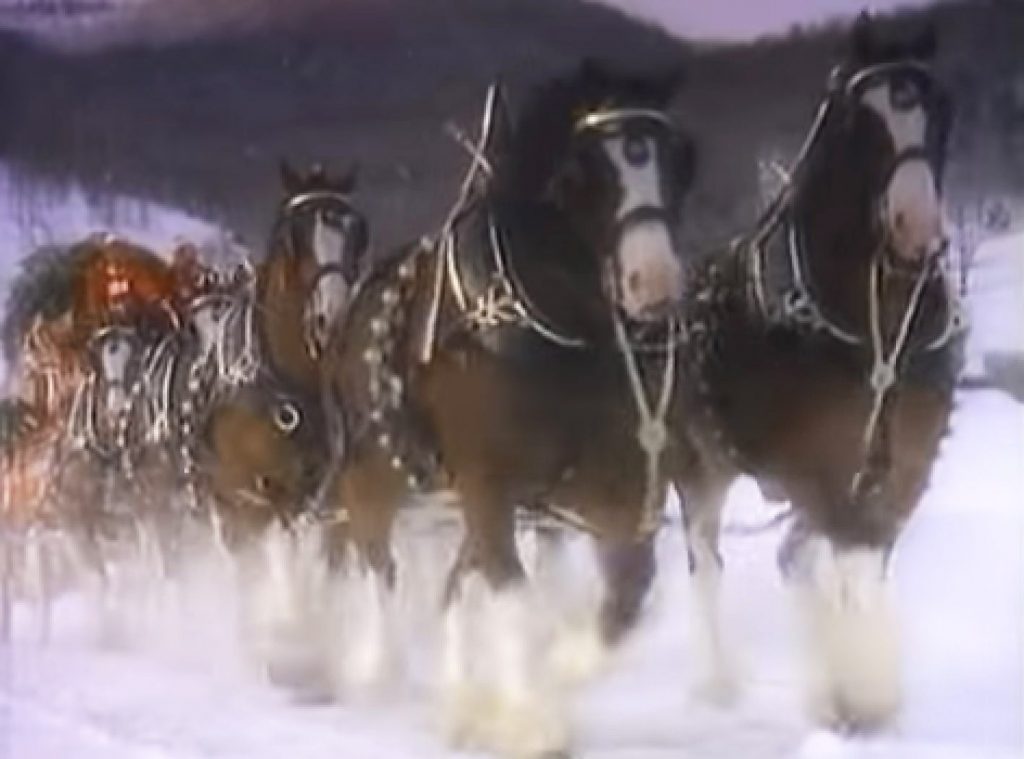 The holiday season has always been a wonderful time for TV ads.
As a kid, you waited for Santa Claus and watched Holiday Specials and Christmas Movies.
Let's not the TV commercials that brought us some great Christmas memories.
Here are 10 Christmas Commericals That Will Make You Feel Nostalgic:
10. Radio Shack (1982)
Radio Shack was the staple of many '80s malls. Too bad most of their retail stores closed just like many of  the restaurants of the 1980s.
9. My First Sony (1988)
My First Sony was a series of smaller-scale electronics made by Sony in the mid-late 1980s intended for use by children. They were made of brightly colored plastic, usually red, and large colorful buttons with simplified controls.
8. Polaroid (1983)
Before Instagram, this is how we used to take our holiday selfies. In order to develop the photo you had to shake it like it was demon child.
7. Oreos (1986)
Now that we have determined that Oreos are technically vegan, shouldn't you be eating them? They are delicious!
6. M&M's (1982)
Did you know that M&Ms passed up the chance to be the candy used to lure ET: The Extra Terrestrial from his hiding place? Their competitor benefited mightily from it.
Popular posts like this
5. Swatch Watch (1984)
The Fat Boys were a hip hop trio from Brooklyn, that emerged in the early 1980s. This TV commercial for Swatch Watch featuring the band was pretty awesome.
4.  Atari (1983)
Every kid I knew growing up wanted an Atari 2600 to be underneath their tree for Christmas. Our wish list also included an Intellivision and a Colecovision.
3. McDonalds (1978)
You probably can't name this McDonald's character but this commercial is very cool! I still remember his friends Mayor McCheese, the Hamburglar, Grimace, Birdie the Early Bird and The Fry Kids.
2. McDonalds (1976)
Corey Feldman from The Goonies was in this commercial as a young kid. I wonder if he asked Santa for a Members Only jacket?
1. Budweiser (2005)
Well this isn't from your childhood, but this is my favorite Christmas commercial of all time.
The Bud Clydesdales are in the snow covered pasture and get into a snowfight.
Want more nostalgia?
Enjoy these articles.
Popular posts like this
Comments
comments