Dynasty was one of the most sexiest TV shows of the '80s.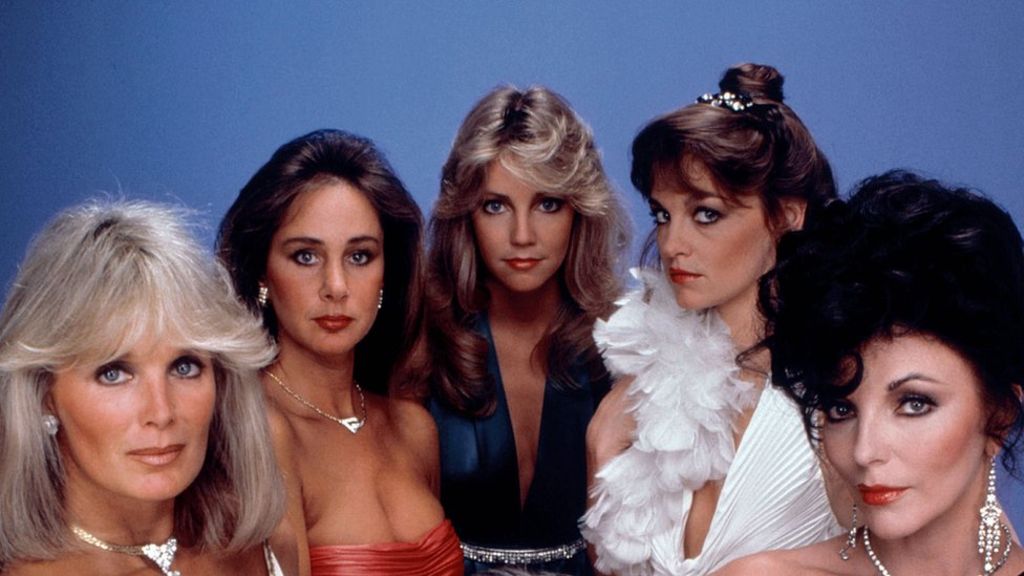 Audiences were treated to all the opulence, sex and family drama that made the show famous.
While the show had a great deal of intrigue, the show's plotlines were usually on the thin side, leaving consistent sexual themes as a large part of what made Dynasty a household name.
Of course, those erotic themes could never have been believable (or enjoyable) for audiences without a seriously sexy cast. All of the women who starred in the show would appear in Playboy during their careers, a fact that lent itself to the subject matter of the show very well.
Today, we'll explore the female stars and how they helped make Dynasty the sexiest show of the 80's.
Here are five sexy stars of Dynasty:
5. Claudia Blaisdel (Pamela Bellwood)

See more '80s Nostalgia
Pamela Bellwood's character, Claudia Blaisdel, is one of the more tragic characters in Dynasty. Leading a tumultuous life that included multiple divorces and two stays in a sanitarium, Claudia faced hardship at every turn before inadvertently burning to death in a hotel fire that she started as revenge on the Carringtons.
Nevertheless, her many lovers and marriages meant that she spent a great deal of time proudly displaying her sexuality on screen, captivating the millions of men watching.
Before Dynasty, Bellwood's career included acting on Broadway and parts on less successful tv shows in the 1970's. But once she took her part on Dynasty, she was catapulted into the public eye where her talent and sexual appeal made audiences falling love with her. As a testament to the infatuation of the public, Bellwood appeared in an 8-page Playboy feature in 1983.
4. Fallon Carrington (Pamela Sue Martin)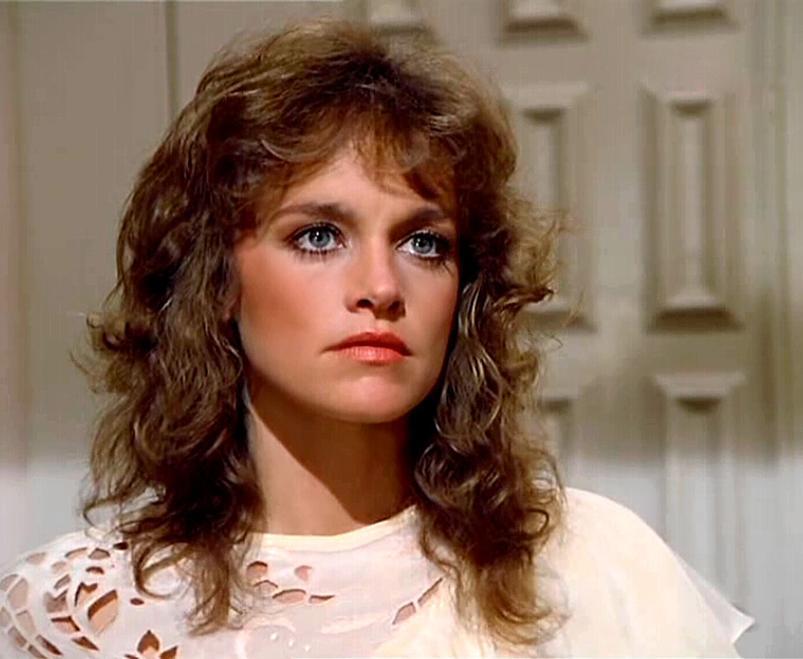 See more '80s Nostalgia
Few characters had as much of an impact on Dynasty in such a short time as Pamela Sue Martin's character, Fallon Carrington. Only on screen for 88 of the show's 220 episodes, Blake's daughter grabbed the attention of the men everywhere with her striking good looks and sexual tendencies.
It has been said that "[her] idea of fun was to sleep with her father's chauffeur", a characterization that made men watching the show feel like she was not only desirable, but potentially attainable.
The actress herself was a real bombshell in her day as well. Before taking up acting, Sue Martin was a model and, once her career in Hollywood got rolling, was featured on the cover of Playboy in 1978. As a result, audiences were already enthralled with Pamela before she took the role of Fallon in 1981.
Popular posts like this
[recent_post_slider category="355″ design="design-3″]
3. Krystle Carrington (Linda Evans)

See more '80s Nostalgia
Playing the role of Krystle Carrington, Linda Evans brought sexuality and poise to the complicated world laid out in Dynasty. While she was definitely easy on the eyes, Krystal was married to Blake Carrington and served as a moral compass for the rest of the Carringtons.
Esther Shapiro, one of the show's creators, said that "[she] is a tender, loving, woman—a passionate romantic living the life of every girl's dream, yet bringing to it common sense, compassion and seal of approval.
She is truly a beautiful human being." For many members of the show's male audience, Krystal's stability and good nature presented her as an ideal partner, which only made her piercing blue eyes and voluptuous figure more attractive.
Throughout the 70's, Evans steadily worked her way into the acting world with small parts in movies and guest appearances on various different tv shows. When she was cast in Dynasty, she became a sensation and won numerous awards for her portrayal of Krystal. Clearly, she had the attention of her male audience as well, as she was the only member of Dynasty's cast to be featured in Playboy twice.
Linda Evans ranks at number eight on our 10 Of The Most Sexiest Guest Stars Of The Love Boat.
2. Alexis Colby (Joan Collins)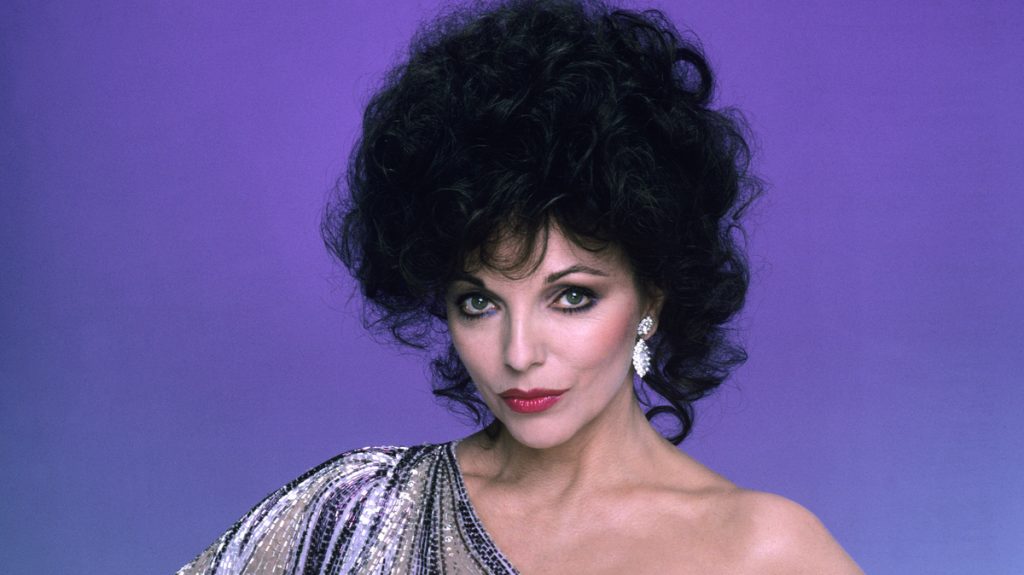 See more '80s Nostalgia
While Krystal was Dynasty's moral figurehead, Alexis Colby (played by Joan Collins) was the main villain. A master of manipulation and bent on revenge against her ex-husband Blake, a great deal of the events pertaining to Collins' character involve her leveraging her sexuality against her ex-husband. Often dressed in glamorous and provocative attire, Alexis had her fair share of admirers and married three times throughout the show. Most of the men watching probably wished they could have been the fourth.
For most of her career, Collins gained renown as a beautiful actress who could easily take on a variety of different characters across multiple genres. It's worth noting that she was cast as a beauty queen and royalty several times throughout her career, which is indicative of her beauty and the way she captured the attention of male audiences.
When she was cast in Dynasty, she became a global superstar. As a testament to her fame and beauty, she appeared on the cover of Playboy at the age of 50 in December of 1983 where she was hailed as a sex symbol.
1. Jo Dean Carrington (Heather Locklear)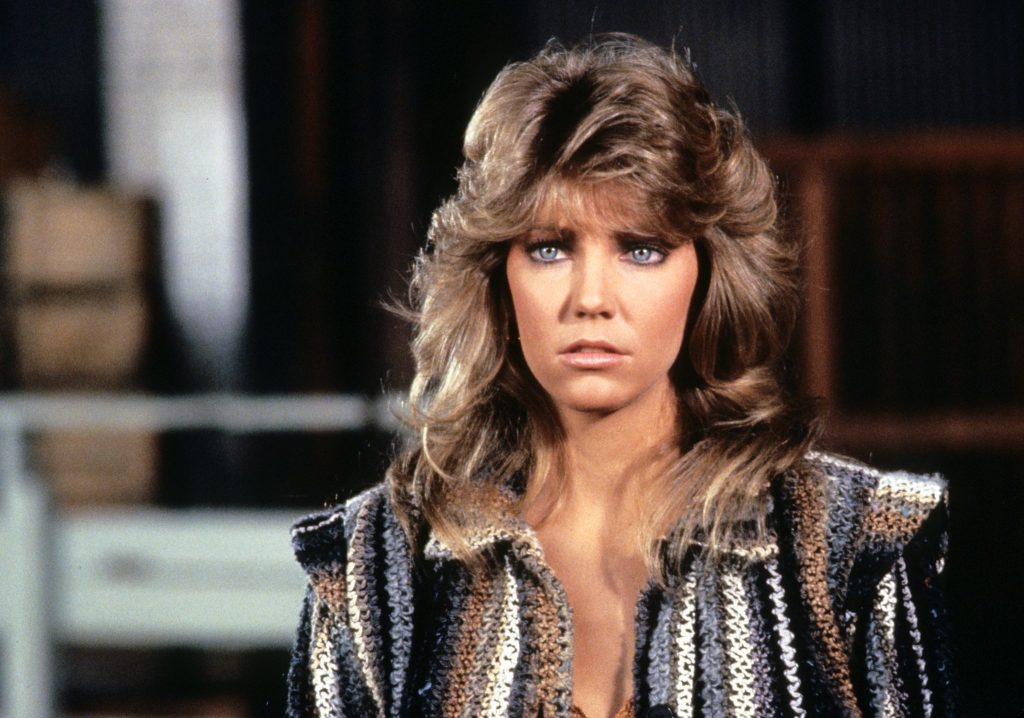 See more '80s Nostalgia
From the second season onwards, Heather Locklear played Sammy Jo Dean Carrington on Dynasty. Her character was Krystal's niece, and moved to Denver to live with her aunt and the rest of the Carringtons. Though most of the older Carringtons were ambivalent towards Sammy Jo, her beauty quickly attracts the attention of Blake's son Steven and the two elope together.
Sammy Jo was an absolute knockout, so it's not surprising that Steven remained enthralled with her for most of the show despite her abuse of his family's money. Often dressed with all the sexy glamour that Dynasty is famous for, Locklear's character was especially popular with male viewers for obvious reasons.
Only a few years before Dynasty aired in 1981, Locklear was working as a model while she attended UCLA. After a few short on-screen appearances in 1980, she caught the attention of Dynasty's producers and was written into the show during the second season. Once she hit the screen, she became popular with audiences everywhere and quickly became a sex symbol.
Heather Thomas ranks at number five on our Top 10 Hottest Women Of The '80s.
Want more nostalgia?
Enjoy these articles.
Popular posts like this
[recent_post_slider category="1193″ design="design-3″]