Battlestar Galactica has seen its fair share of on-screen babes.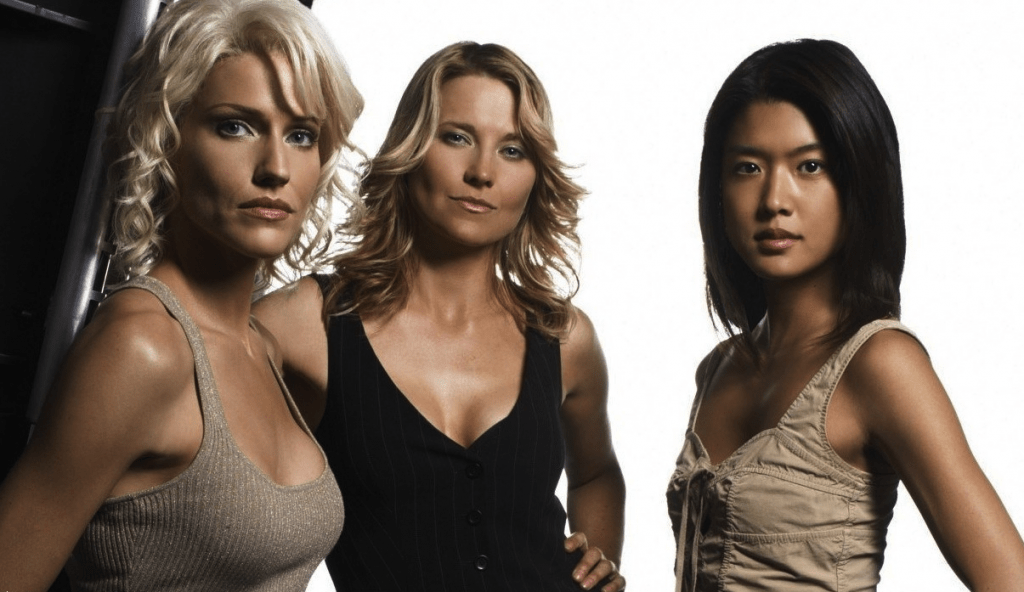 From the short lived original series from the '70s to the 2003 miniseries and beyond.
Today, we're counting down the 10 hottest babes from the various iterations of Battlestar Galactica.
Let's Blast Off With The Most Sexiest Women Of Battlestar Galactica.
20. Lieutenant Brie (Janet Louise Johnson)

See more '70s Nostalgia
Janet Louise Johnson (also known as Janet Julian) played the sexy viper pilot Lieutenant Brie in 1978 and 79.
19. Diana "Hardball" Seelix (Jen Halley)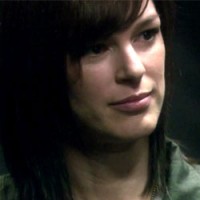 See more Hot Babes
Diana "Hardball" Seelix is first a deckhand and later a Viper qualified pilot.
18. Flight Corporal Rigel (Sarah Rush)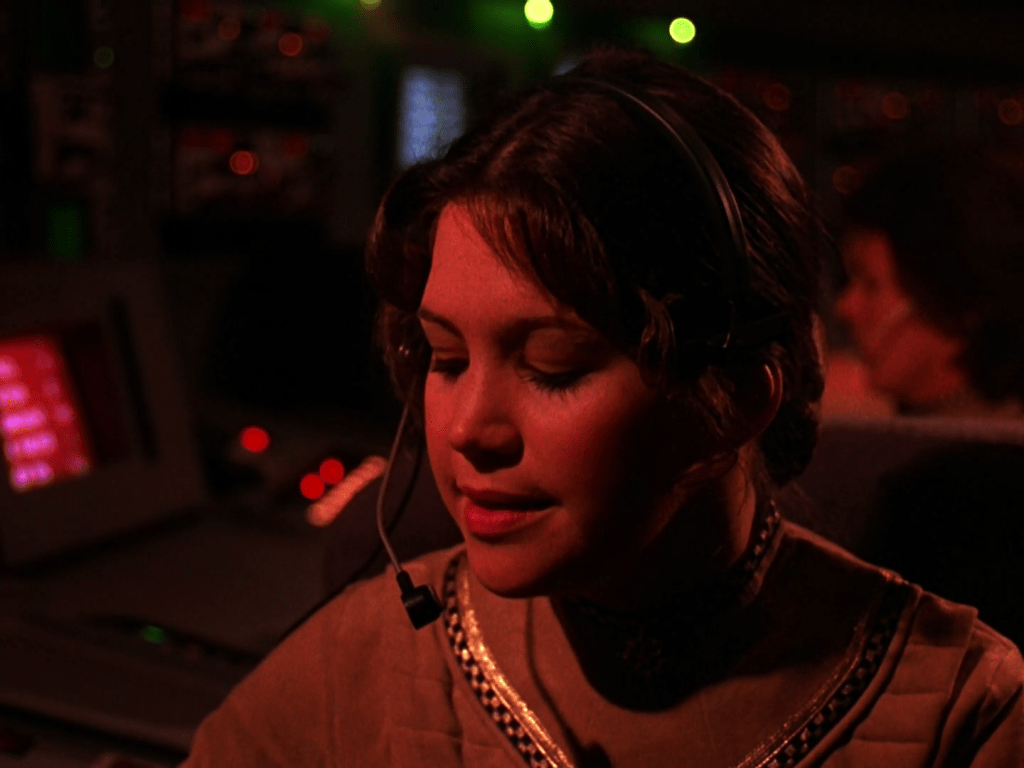 See more '70s Nostalgia
Flight Corporal Rigel is a Colonial Core Command operative on Battlestar Galactica. Rigel is noted for being a professional woman who approaches her responsibilities with enthusiasm.
17. Specialist Cally (Nicki Clyne)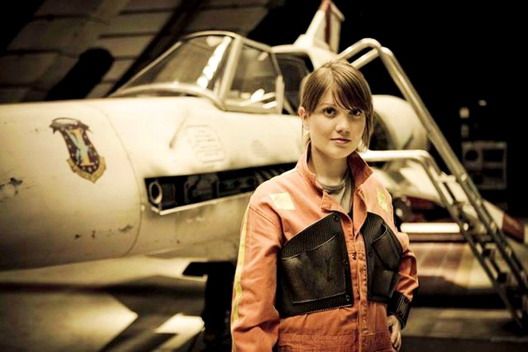 See more Redheads
During her tenure on Galactica, she falls in love with her boss, Galen Tyrol. Despite this, she and fellow deckhand Socinus, cover for Galen Tyrol on various occasions during Galen Tyrol's sexual interludes with Sharon "Boomer" Valerii, until Valerii is revealed as a humanoid Cylon.
16. Tenna (Britt Ekland)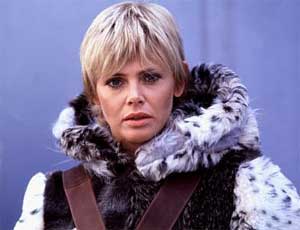 In 1978, Britt Ekland appeared in two episodes of Battlestar Galactica's earlier iteration Tenna. Known for her beauty and posie, this Ekland drove fans crazy nearly every time she appeared on screen.
15. Ellen Tigh (Kate Vernon)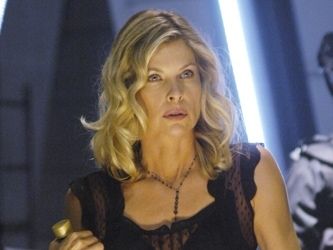 See more Blondes
Ellen Tigh is the wife of Colonel Saul Tigh. According to William Adama, her marriage to Saul Tigh was the reason that he took to drinking. While her husband was away from home, she apparently "went through half the (Colonial) fleet" in her sexual promiscuity.
14. Racetrack (Leah Cairns)

See more Brunettes
Lt. Margaret "Racetrack" Edmondson is a female Raptor pilot aboard Galactica. She harbors an extreme racist contempt for the Cylons. Racetrack tends to have a dark, bitter, and cynical attitude towards life.
13. Louanne 'Kat' Katraine

See more Brunettes
Louanne "Kat" Katraine is headstrong, arrogant and assertive, which are traits she shares with Starbuck, and the two clash frequently.
12. Dualla (Kandyse McClure)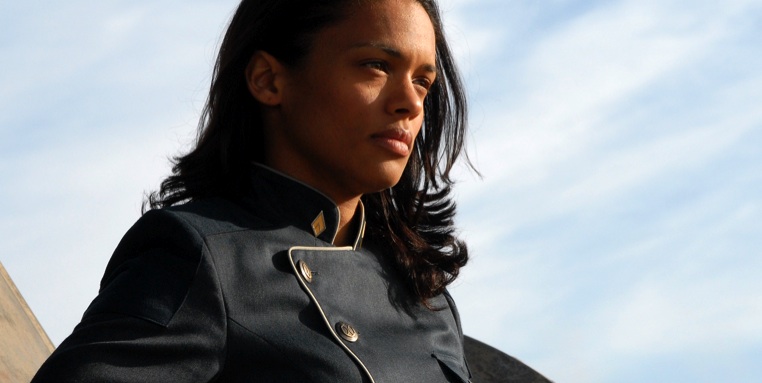 See more Chocolate
Kandyse McClure became the center of attention for fans of Battlestar Galactica when she was cast as Dualla in the 2003 mini series. After that, she turned heads as Dualla until the re-imagined show ended in 2009.
11. Tory Foster (Rekha Sharma)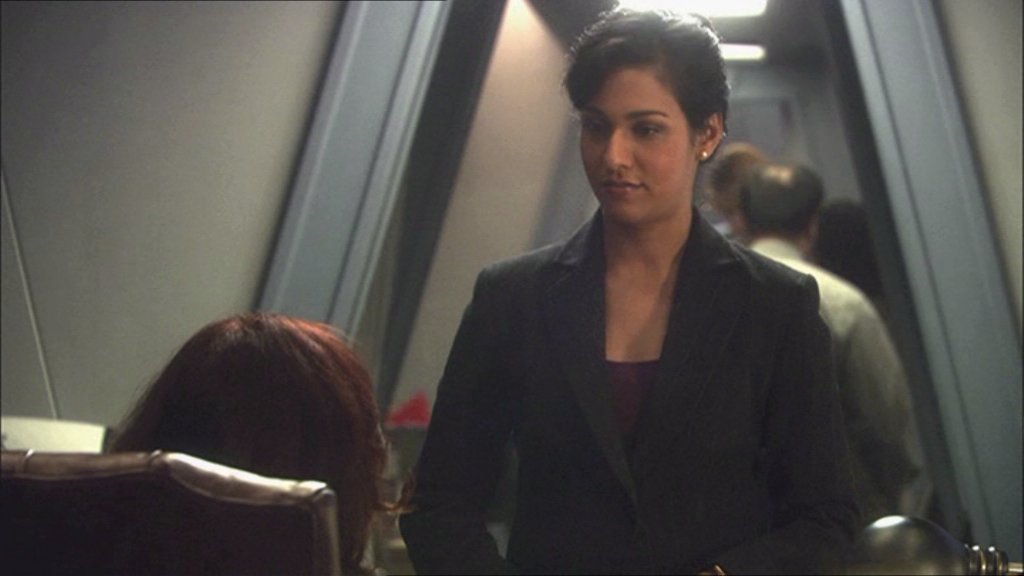 See more Brunettes
Tory Foster was the Presidential Chief of Staff for Laura Roslin following the death of Billy Keikeya. It was later revealed that Foster is a Final Five Cylon, an identity she embraces to an extent far greater than her cohorts.
Popular posts like this
[recent_post_slider category="355″ design="design-3″]
10. Laura Roslin (Mary McDonnell)

See more Hot Babes
Laura Roslin serves as the Secretary of Education at the time of the Cylon attack and later serves twice as President of the Twelve Colonies despite never being elected to office. She is also believed by some in the Fleet to be a religious figure essential to the fulfillment of the Pythian prophecy.
9. Helena Cain (Michelle Forbes)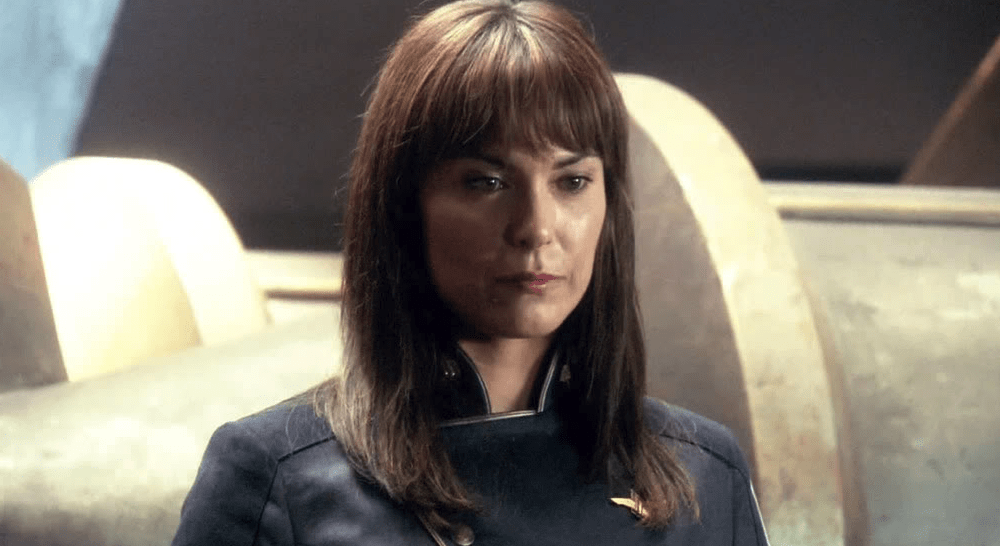 See more Brunettes
Admiral Helena Cain is the commanding officer of the Mercury class battlestar Pegasus at the time of the Fall of the Twelve Colonies. She is a hard woman, unafraid of making difficult decisions and unflinching in her will to do what she sees as right.
8. Sheeba (Anne Lockhart)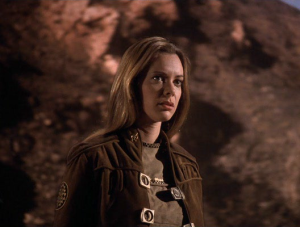 See more '70s Nostalgia
While the original Battlestar Galactica series was cancelled very quickly, it was long enough for Anne Lockhart to gain a lot of attention from audiences for her role as Sheeba. Between her piercing eyes and sexy figure, it's not hard to imagine why.
7. Cassiopeia (Laurette Spang)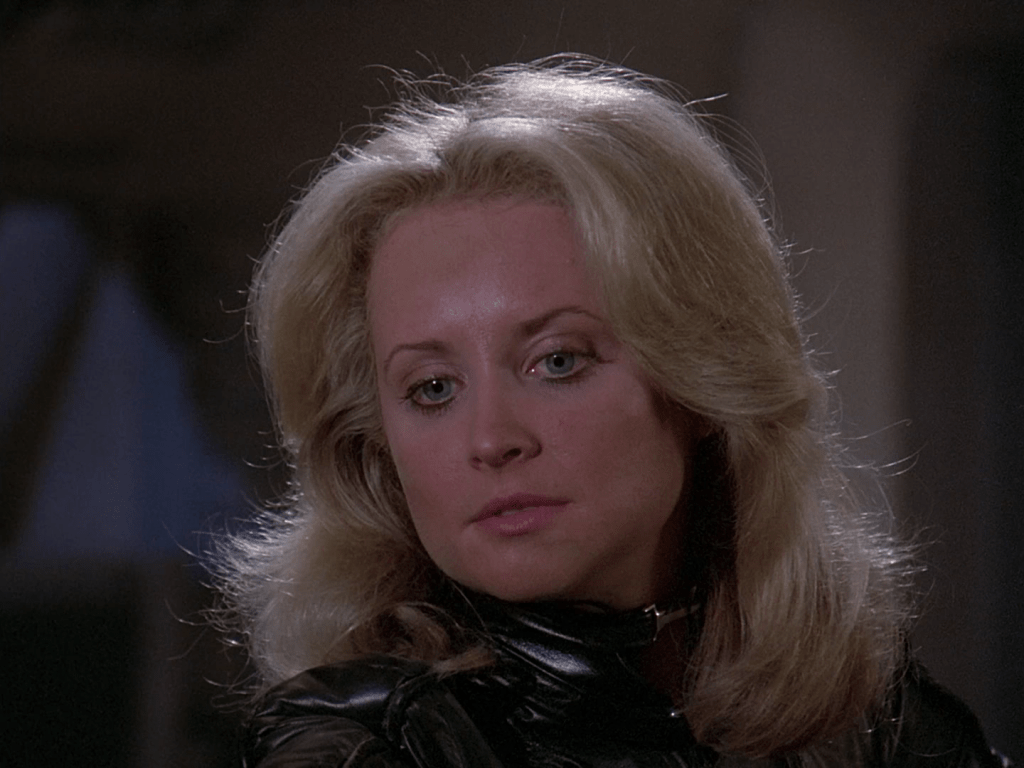 See more '70s Nostalgia
Cassiopeia (Spang's character on the original show) was the darling blonde that fans just couldn't get enough of. With platinum blonde hair, a sexy smile and a great figures, Spang stood at the height of her beauty when she was on the show, and gained special attention from the show's male audience for obvious reasons.
6. Lieutenant Athena (Maren Jensen)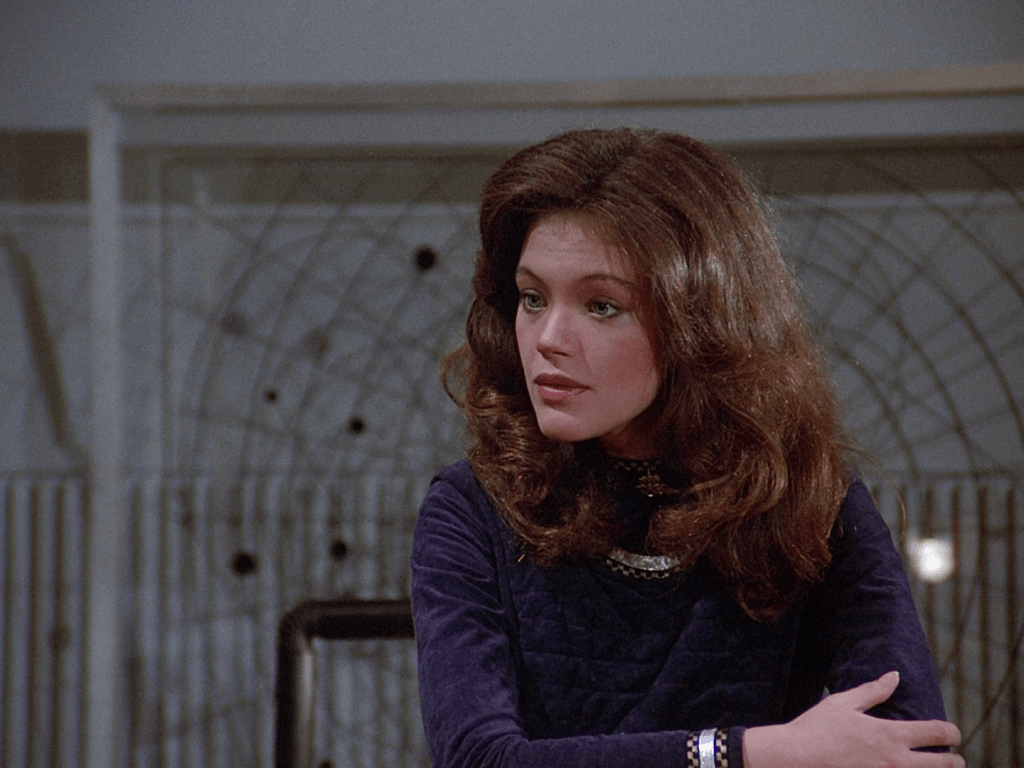 See more '70s Nostalgia
Athena is the daughter of Adama and sister of Apollo. She serves primarily as an officer in Core Command, manning a scanner.
5. Serina (Jane Seymour)

See more '70s Nostalgia
It's no secret that Bond girls really knew how to make men swoon. In 1978, Jane Seymour brought her Bond Girl beauty to Battlestar Galactica as Serina, a news reporter who survived the Cylon attack on the Twelve Colonies.
4. Number Three | D'Anna Biers (Lucy Lawless)

See more Sexy Girls
The "Number Three" model was first introduced in "Final Cut" as an infiltrator in the Fleet under the alias "D'Anna Biers" posing as a reporter for the Fleet News Service.
3. Starbuck (Katee Sackhoff)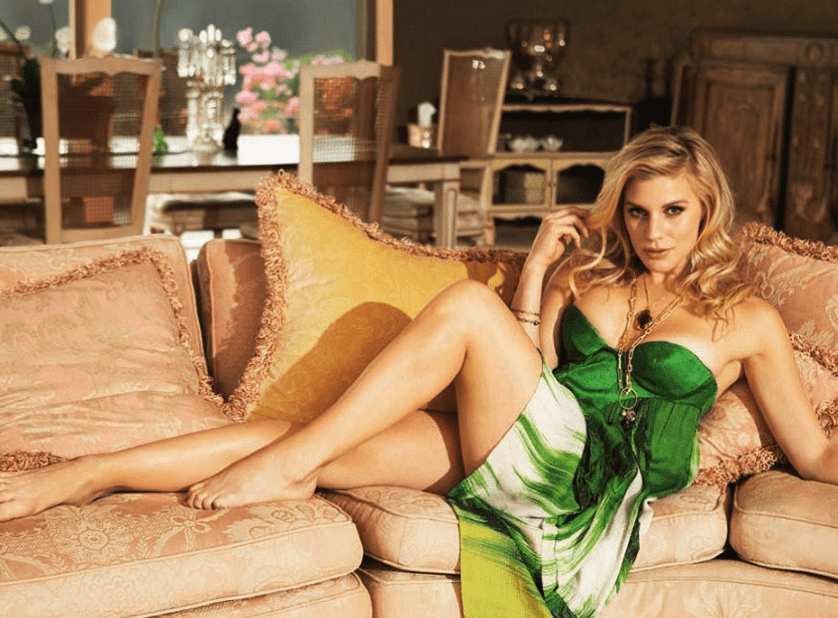 See more Blondes
While the hottest girl ever to appear on Battlestar Galactica is always up for debate, Starbuck (Sackhoff's character) is always in the conversation. And while there are a number of out of this world babes from both the old show and the reimagined series, Katie is the sexiest version of 'Starbuck.'
2. Boomer | Athena (Grace Park)

See more Asians
In 2003, Grace Park was cast as Lieutenant Sharon Valerii (aka Boomer). One of the sexiest and most loved actresses in the newer editions to the series, she was also a part of the tv movies and the re-imagined series from 2004 onwards.
1. Number Six (Tricia Helfer)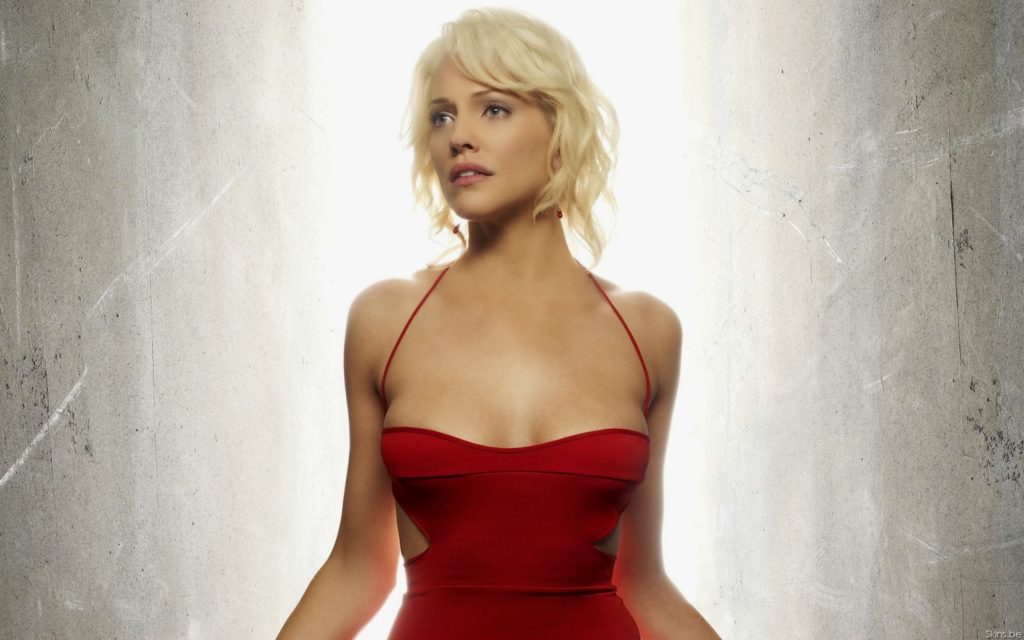 See more Blondes
Canadian actress Tricia Hefler has been a massive part of Battlestar Galactica's re-emergence. In 2003, she was cast as 'Number Six' as part of the Ronald D. Moore's mini series. Tricia's physique and classic beauty helps her take the number one spot on our list.
Number Six ranks at number two on our Top 10 Hottest Women of Sci-Fi
Want more nostalgia?
Enjoy these articles.
Popular posts like this
[recent_post_slider category="1193″ design="design-3″]