Van Halen has emerged as one of the most influential hard rock bands.
Their records are mostly ranked based on fan preferences in what concerns the David Lee Roth vs. Sammy Hagar debate.
The band lost popularity when Roth split for a solo. However, Van Halen kept going, ushering in another decade of award-winning albums.
Here, we have ranked every Van Halen album from worst to first.
Van Halen 3

Released in 1998, the band's only album with Gary Cherone on vocals is considered its all-time studio low. It sold only 500,000 copies worldwide.
Tokyo Dome Live in Concert

Launched in 2015, Tokyo Dome Live in Concert has disappointed most fans. The erratic vocal antics are a big turn-off.
Van Halen: Right Here, Right Now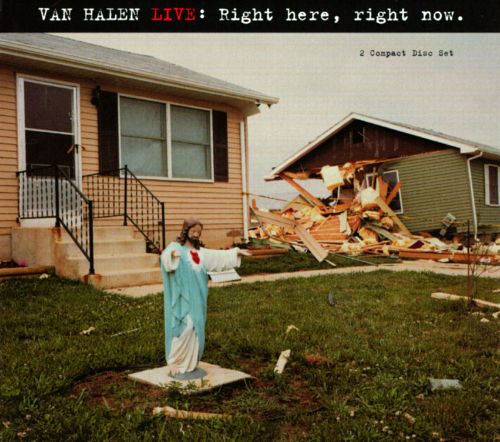 Recorded over two nights in 1992, Right Here, Right Now had a poor overall performance. The best thing about it was the cover of Won't Get Fooled Again.
Balance

Balance was the last record Van Halen made before Sammy Hagar left the band. Most tracks come off lifeless and sound like leftovers from their previous albums.
A Different Kind Of Truth

This 2012 record is described as being too long, with too much filler. It came packed with resurrected demos, but also had some pretty decent songs like Stay Frosty.
OU812

Even though OU812 went platinum four times over, the band definitely had better songs. This album wasn't bad, but not really brilliant either.
Popular posts like this
Every Led Zeppelin Album Ranked Worst To First
Top 10 Heavy Metal Bands of All Time
How Well Do You Know Van Halen?
Van Halen 5150: 30 Years Later
Hottest Women Of The 80's
Diver Down

Half-filled with cover songs, Diver Down was the band's most criticized album. Some say that it's the laziest album ever made.
Van Halen 2

Released soon after the band's stunning debut album, Van Halen 2 didn't raise up to fans' expectations. Most songs had a glam/pop orientated approach, which only created confusion.
For Unlawful Carnal Knowledge

Fans agree that For Unlawful Carnal Knowledge was the band's most guitar-focused album. Unfortunately, it lacks the diversity of 5150 and OU812.
Women And Children First

Featuring some of Van Halen's classics, Women And Children First was darker and heavier than the previous albums, which made it quite successful.
Fair Warning

Described as dark, edgy, and tough, Fair Warning is a must have for all rock fans out there. The bizarre tracks, such as One Foot Out The Door, reflect urban madness.
5150

5150 marked a new beginning for Van Halen. Toured as one their best albums, it features catchy songs, radio-ready pop rock, and some really great ballads. Don't miss Best of Both Worlds, Dreams, and Why Can't This Be Love.
1984

According to fans, this record ends the band's classic period on an all-time high. It's fast-paced, bold, and full of substance. Songs like Hot for Teacher, Jump, and Panama will get you hooked instantly.
Van Halen

The band's first album is considered one of the best debuts in rock. The mind-blowing guitar playing style, punchy songs, and explosive rhythms, Van Halen sold over 10 million copies worldwide. Fans can enjoy all-time favorites, such as Atomic Punk, Bout Love, You Really Got Me, and Runnin' With the Devil.
Which is your favorite?
Leave a comment below. Popular posts like this
Can You Match These Babes To The 80s Movie?
Top 10 Sexiest Music Videos Of The '80s
Sexiest Music Videos of the '90s
Hottest Blondes Of The 90s
Hot Women Of The 80s
Comments
comments