'Better Off Dead' was one of my favorite movies as a teenager.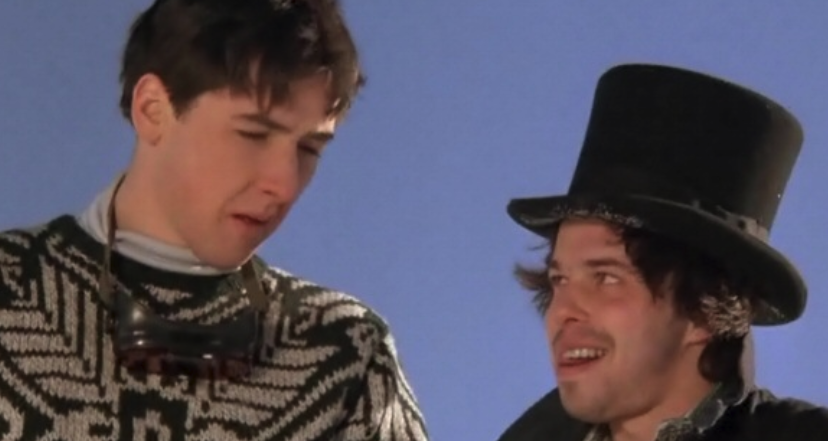 I will always remember the funny guy who was in Risky Business, Revenge of The Nerds and Moonlighting but I never could put a face to the name.
Years later I found out who he was.
His name is Curtis Armstrong and he was the glue that held '80s comedies together.
Sometimes you gotta say "What the Fuck."

See more '80s Nostalgia
Curtis Armstrong's first role was in the 1983 comedy Risky Business. He played Miles Dalby who was the friend of Tom Cruise's character Joel. When Joel's parents go away on a trip, Miles convinces Joel to have some fun.
Risky Business was acclaimed by critics and is considered by many as one of the best films of 1983. The film opened in 670 theaters, with an opening weekend gross of $4,275,327. It went on to gross a total of $63.5 million domestically.
"What the fuck is a frush?"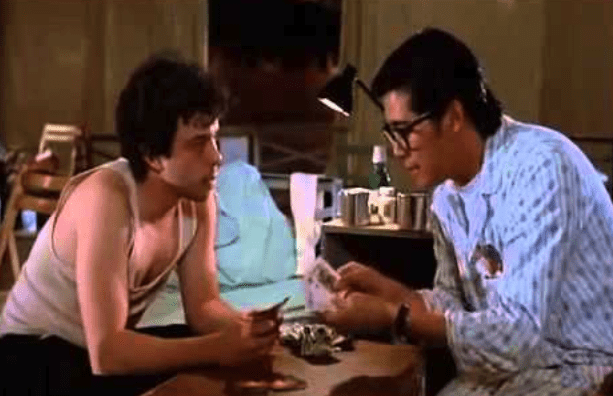 See more '80s Nostalgia
Armstrong is best known for his role of Dudley "Booger" Dawson in the 1984 movie Revenge of the Nerds. Although technically not a nerd, Booger joins the Lambda, Lambda, Lambda fraternity. One of movie's best scenes is during the Lambda's party with the Omega Mu sorority sisters. Booger "lit up" the party by getting everyone stoned with high quality marijuana.
He also starred in the sequel Revenge of the Nerds II: Nerds in Paradise and later reprised his role as Booger in the 1992 television movie Revenge of the Nerds III: The Next Generation and the 1994 television movie Revenge of the Nerds IV: Nerds in Love.
"I've been going to this high school for seven and a half years. I'm no dummy. I know high school girls."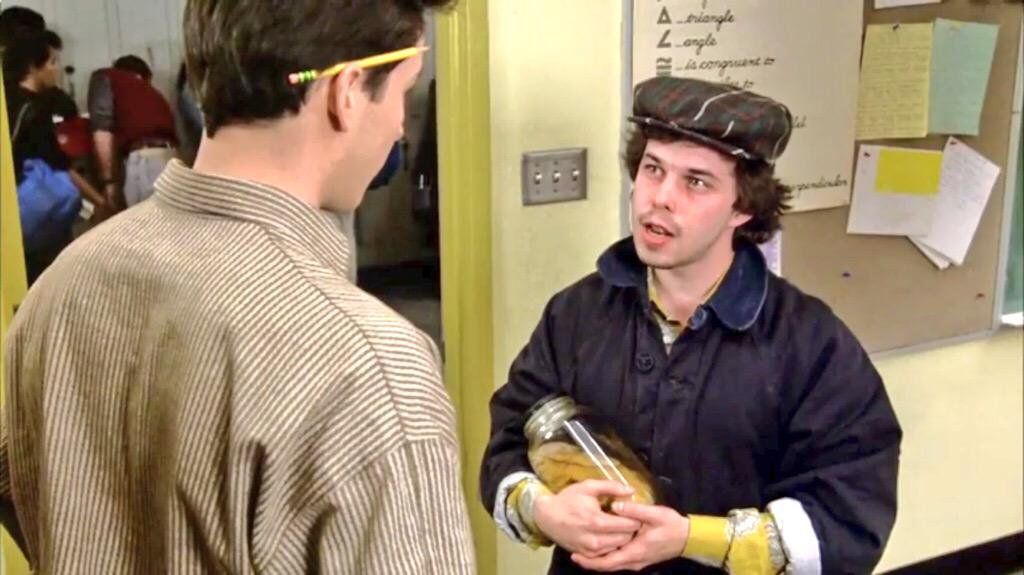 See more '80s Nostalgia
In 1985, Curtis played Charles De Mar in the film Better Off Dead.
Unable to get "real drugs", Charles constantly inhales everyday substances like Jell-O, snow, and nitrous oxide in a whipped cream can. Charles helps his best friend Lane Myer (John Cusack) ski down the highest peak K-12 to win the love of Monique played by Diane Franklin.
"Do you realize that for every lost doll there's a little girl with a broken heart?"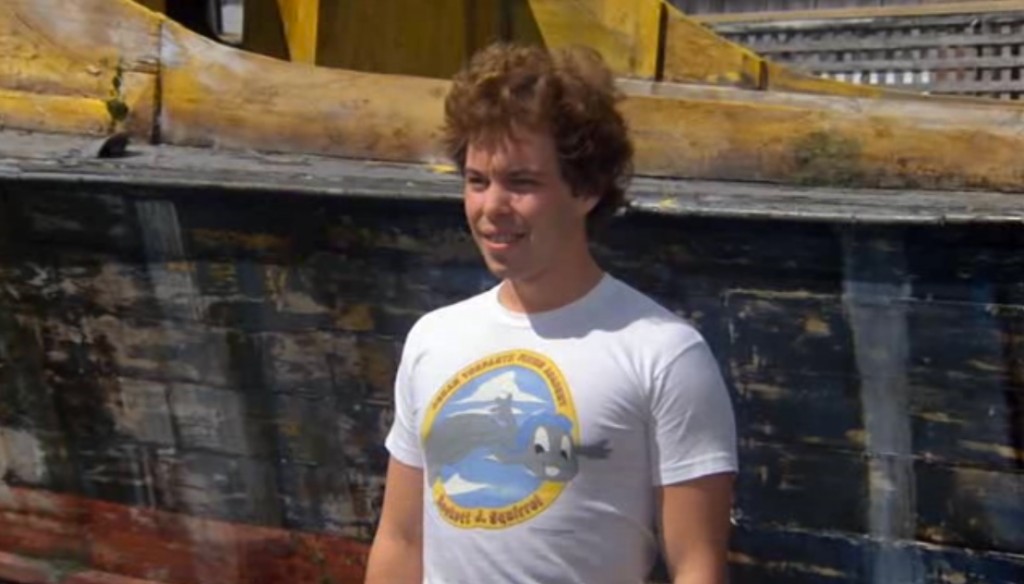 See more '80s Nostalgia
Teaming up with John Cusack for a second time, Armstrong played Ack Ack Raymond in the 1986 hit, One Crazy Summer.
Along with twin brothers Egg and Clay Stork and outcast Ack-Ack Raymond, Hoops (Cusack) must help Cassandra (Demi Moore) save her grandfather's house from the greedy Beckersted Family.
Popular posts like this
"They don't want to hear me sing. They don't even want to see me."

See more '80s Nostalgia
Later in 1986, Curtis Armstrong portrayed Herbert Viola in ABC's Moonlighting.
The producers brought Armstrong in based on his work in Revenge of the Nerds and Better Off Dead, hoping to expand the role of Agnes DiPesto by giving her a love interest, thereby taking some of the filming pressure off Bruce Willis and Cybill Shepherd.
As Herbert begins to shine in his duties, he gets promoted to working real cases as a junior detective. Debuting in season three, he appeared in 36 of the series' 66 episodes.
He continued acting in the late '80s, '90s and into the 21st century.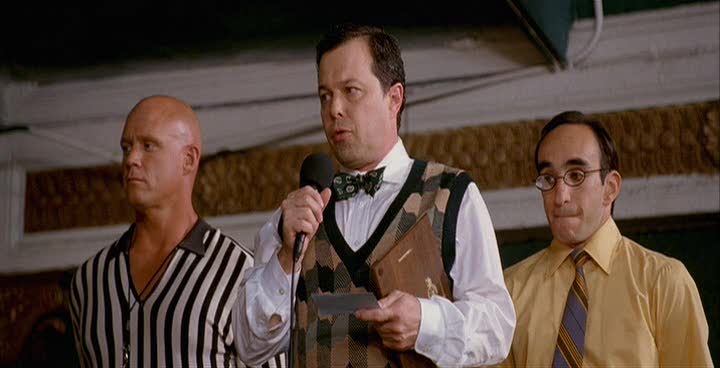 See more '80s Nostalgia
His other films include Jingle All The Way, National Lampoon's Van Wilder, Shanghai Noon and DodgeBall: A True Underdog Story, He also played the part of Ahmet Ertegun in the 2004 biographical film Ray. Curtis also played fictional astronaut Chaz Dalton on an episode of the TV series My Name is Earl.
In 2011, he appeared on an episode of Curb Your Enthusiasm, and has a recurring role as attorney Peter Goldman on season seven of The Closer. He reprises this role in season four of Major Crimes.
Curtis Armstrong is a '80s pop culture icon who is still popular today.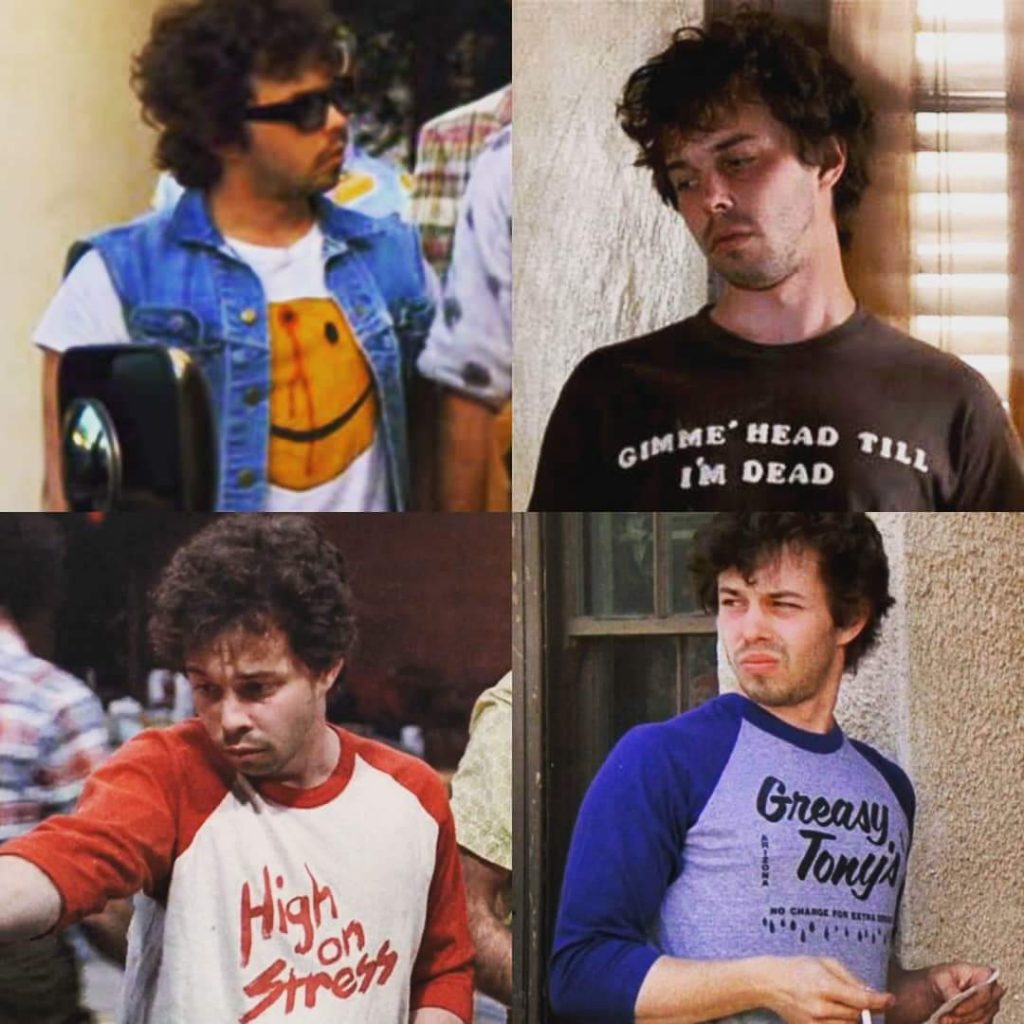 See more '80s Nostalgia
The characters of Miles, Booger, Charles, Ack Ack and Herbert will go down in movie history as some of the funniest roles of all time.
Today, Curtis Armstrong is an accomplished actor who is praised by fans and critics alike. You can follow Curtis on Twitter @curtisisbooger.
Want more pop culture?
Enjoy these articles.
Popular posts like this
Comments
comments