Conisder yourself lucky. You were the chosen one!
Did you know that there was an actual Star Wars Halloween costume shortage in 1977?
Ben Cooper was one of the first licensees of Star Wars for costumes in 1977. Ben Cooper's inexpensive plastic masks and vinyl smocks were an iconic American symbol of Halloween. At the time, there was no way to predict how popular the Star Wars costumes would be until the Halloween season arrived.
Star Wars Halloween costumes soon began flying off the shelves.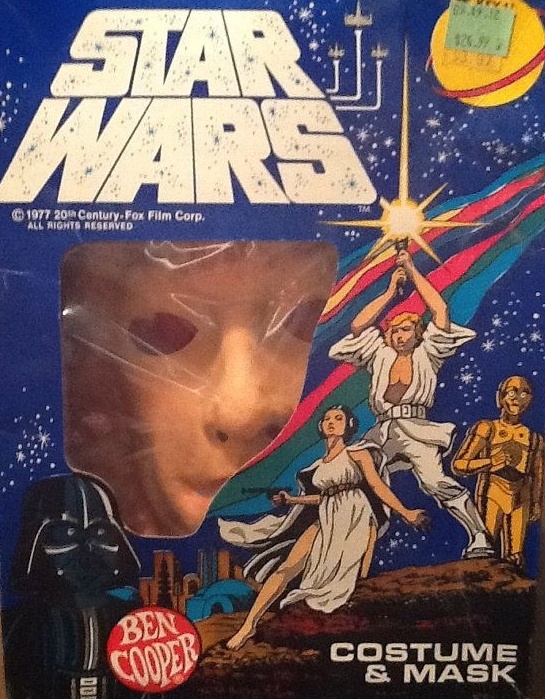 Ben Cooper's costumes were selling out as soon as they hit the shelves in stores around the country. The Associated Press ran a story about the shortage called 'Halloween is being invaded by Star Wars'.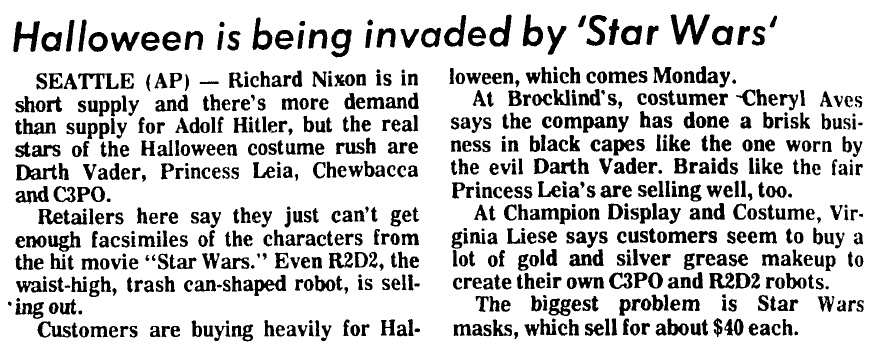 As a kid growing up in the 70's, we couldn't get enough of Star Wars. From action figures to Ben Cooper costumes, it seemed like Star Wars was everywhere in 1977.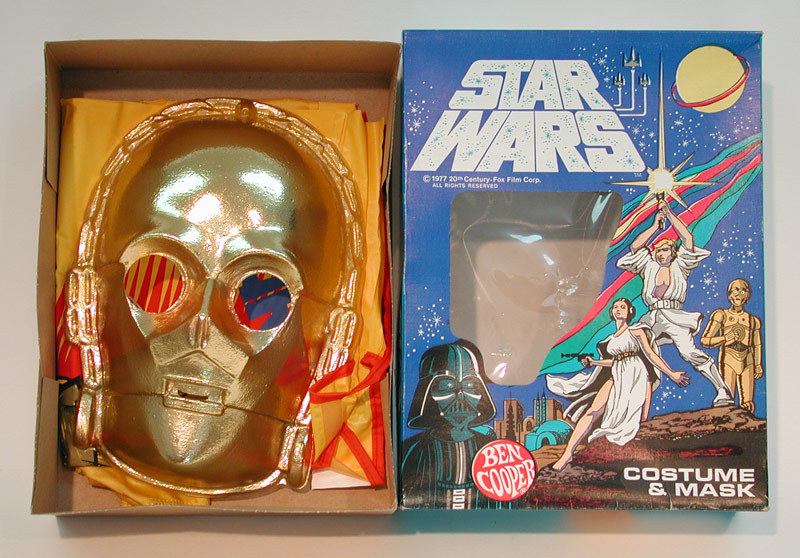 It was reported that more Star Wars costumes were sold in 1977 than pumpkins.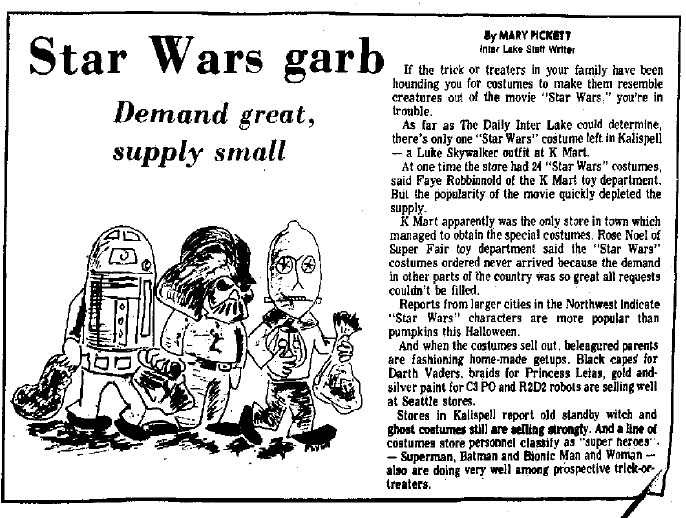 When the kids couldn't find a Star Wars costume in stores, they got creative and put together "homemade" costumes.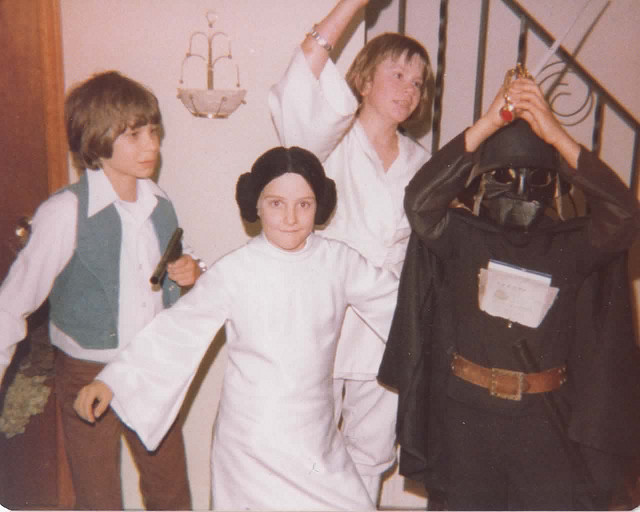 They dressed up just like Han Solo, Princess Leia, Luke Skywalker and Darth Vader. Some kids designed their own Chewbacca costumes.
Laugh it up furball.
Today, you can simply go to any store to find Star Wars Halloween costumes.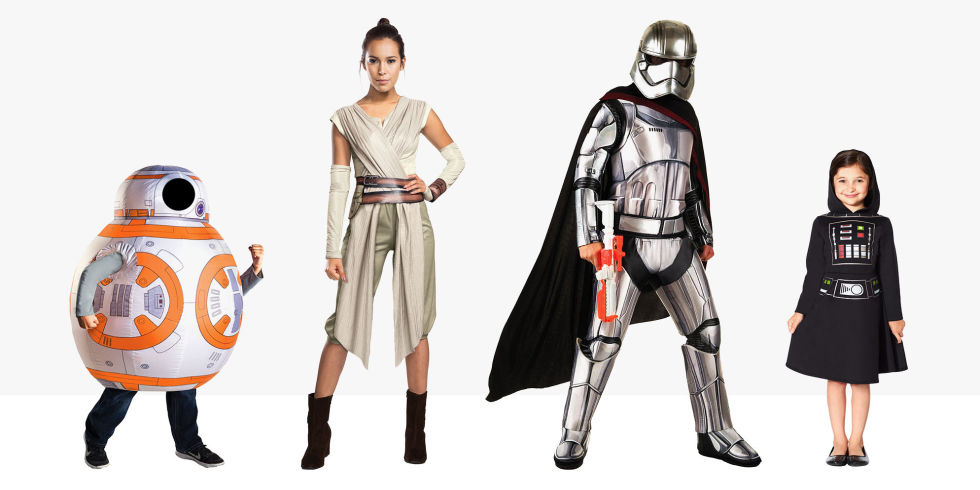 The Star Wars Halloween tradition runs in my family, as my son was recently dressed up as Clonetrooper last year.
However, back in 1977, Star Wars influenced every aspect of pop culture including Halloween. In retrospect, there will always be a place in my heart for those plastic Star Wars costumes.
What's your thoughts?
Leave a comment below.
Popular posts like this
The Ben Cooper Halloween Costumes From Your Childhood Are FINALLY BACK!
College Girls Wear The Sexiest Halloween Costumes
Did You Own A Ben Cooper Halloween Costume?
Ben Cooper: Courting the Kings of Halloween
Top 10 Vampire Movies Of All Time
Comments
comments