Do you remember your first Ben Cooper costume?
Those lucky enough to have grown up in the '70s still remember the beautiful costumes from Ben Cooper.
For them, those rubber masks and outfits were synonymous with Halloween. Seeing them now, it's hard to believe how popular they were. However, no one can deny that Ben Cooper costumes were anything but ordinary.
Ben Cooper, Inc. was one of the three largest manufacturers of Halloween costumes in the U.S.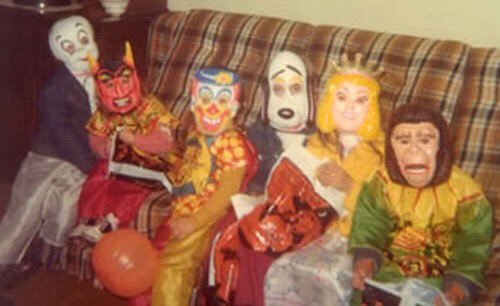 Its vinyl smocks and masks were an iconic symbol of Halloween.
The company has been in business since the 1930s to the late '80. Cooper, the man behind these fun, unique, and bizarre outfits, has been referred to as the High Priest of Halloween. His creations once ruled the world.
Before starting his own business, Cooper designed outfits and masks for the Ziegfeld Follies and the Cotton Club in Harlem. He launched his company in 1937, offering Disney themed costumes. Less than 10 years later, Ben Cooper was one of the most successful Halloween costume manufacturers in America. Everyone in the theater industry was wearing his creations.
Most outfits were widely available in five-and-dime stores and chain shops like Sears and J.C. Penney.
Even though the costumes were made from a cheap fabric, everyone was crazy about them. Ben Cooper Halloween costumes lined drug stores and toy aisles for decades.
Most outfits were inspired by popular cartoon characters and superheroes, such as Casper, Bigfoot, Rambo, Sleestak from Land of the Lost, The Black Cat, Spiderman, and Superman. Every pop star, TV icon, and movie character had a Ben Cooper costume.
Back then, kids and grownups alike were able to dress like Rubik's Cube, an Asteroids cartridge, E.T. The Extra-Terrestrial, Godzilla, Scooby Doo, or Darth Vader. The company was also selling monster rubber masks, superhero masks, and accessories inspired by the most popular pop culture characters.
Unfortunately, our children will never get the chance to experience what it felt like to wear one of those cheap vinyl masks or scary sleeveless costumes.
Today, Ben Cooper Halloween costumes are highly valued by cosplay fans, comic book fans, and collectors worldwide.
Although some outfits were ridiculous, they were also the start of a phenomenon. Everyone remembers the flame retardant Clown mask, or the Star Wars costumes. Some pieces were sold for as low as $1.25, so one complained about the cheap plastic. For most people, those bizarre Halloween costumes were a symbol of the pop culture. In the '50s, the company expanded its product line and began to offer Glitter Glo jumpsuits and dresses.
The Batman masks were incredibly popular.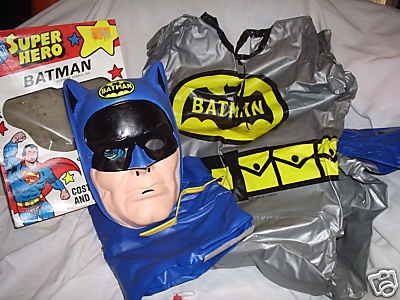 Ben Cooper filed for bankruptcy in 1988.
Today, its products remain highly collectible. Some of the most sough-after pieces are the Wonder Woman mask, Spider-Man mask, Captain Marvel mask, Underdog mask and costume, and Tinkerbelle mask.
Decades ago, these items transformed ordinary kids into celebrities, monsters, and superheroes for the scariest night of the year.
What's your thoughts?
Leave a comment below.
Popular posts like this
20 Halloween Memories That'll Make You Feel Very Nostalgic
Did You Own A Star Wars Halloween Costume In 1977?
College Girls Wear The Sexiest Halloween Costumes
Ben Cooper: Courting the Kings of Halloween
Top 10 Vampire Movies Of All Time
Comments
comments