Ever wonder who's the hottest Bond girl of all time?
Is it Honey Rider, Pussy Galore, or Andrea Anders?
The Bond Girls are an iconic part of the James Bond franchise.
In pop culture they are regarded as sex symbols who are desired by men worldwide.
Here are the Top 10 Bond Girls Of All Time:
10. Pam Bovier (Carey Lowell) – License to Kill

See more Legs
Carey Lowell portrayed the sexy American Pam Bovier in License to Kill.
No one can forget the scene where she's wearing a sleeveless back dress that embraces her hourglass figure.
9. Lucia Sciarra (Monica Bellucci) -Spectre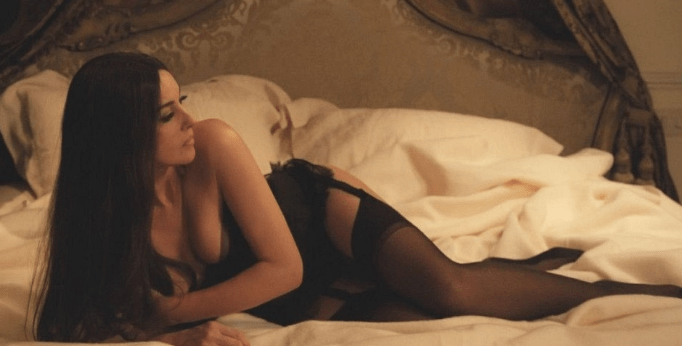 See more Sexy Girls
Monica Bellucci has proven to be a fantastic choice for her role in Spectre, despite being the oldest Bond girl yet.
Monica Bellucci ranks at number five on our Top 10 Hottest Women of Sci-Fi.
8. Paris Carver (Teri Hatcher) – Tomorrow Never Dies

See more Celebs
Teri Hatcher portrayed Paris Carver, a former girlfriend of Bond in the film Tomorrow Never Dies.
Teri Hatcher ranks at number four on our Top 10 Hottest Women Of The '90s.
7. Jinx (Halle Berry) – Die Another Day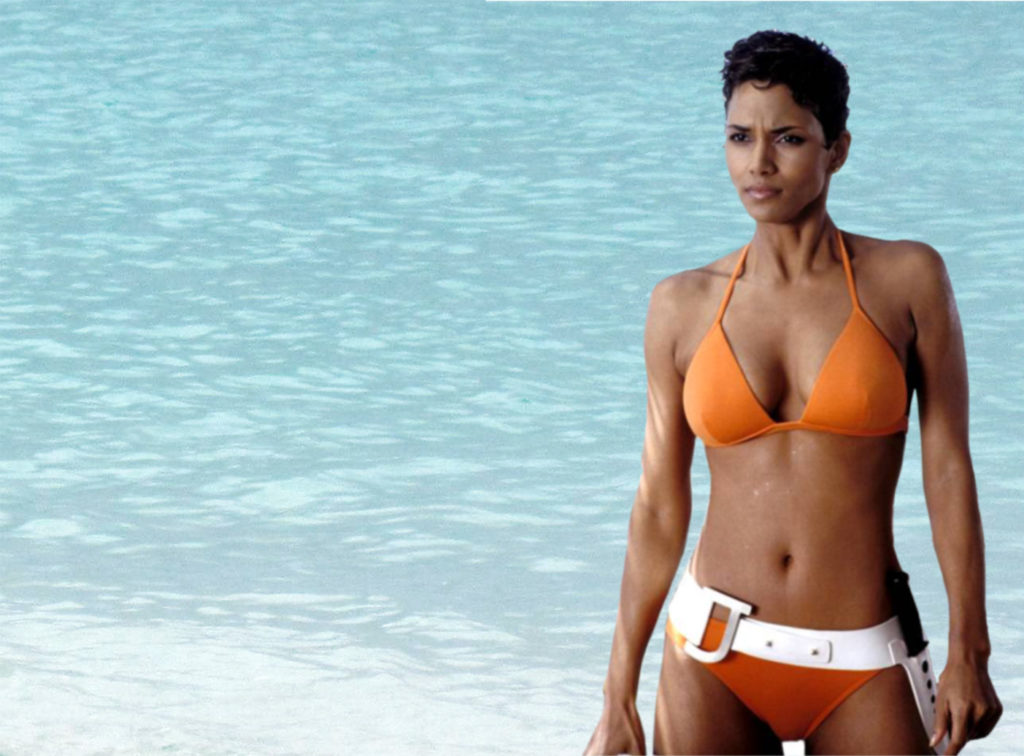 See more Chocolate
Halle Berry played Jinx in Die Another Day. Her appearance in the series set a whole new standard for the Bond girl role.
Halle Berry ranks at number nine on our The Sexiest Celebrity Bikini Bodies.
6. Tatiana Romanova (Daniela Bianchi) – From Russia With Love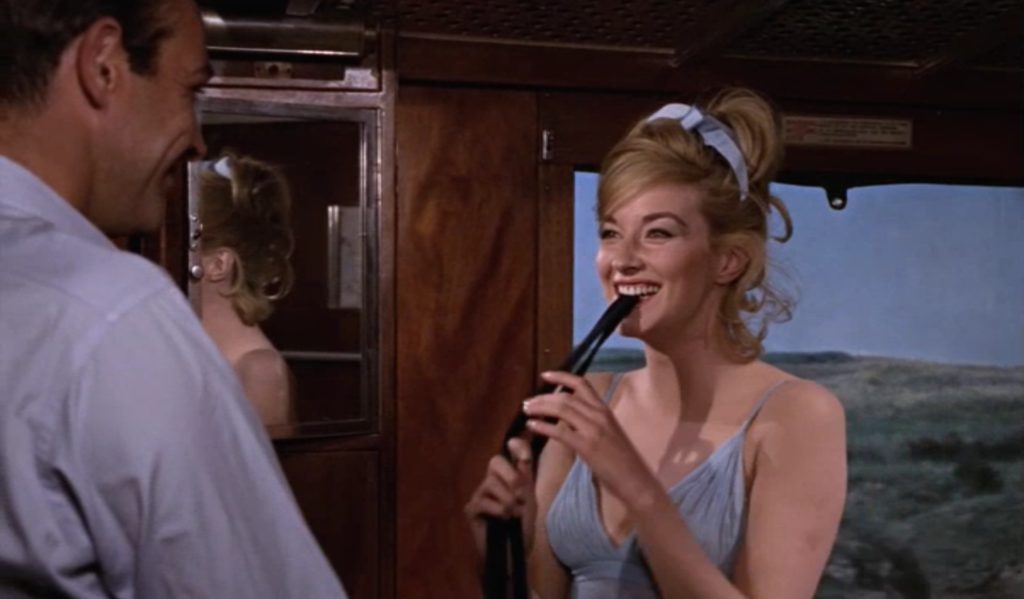 See more Hot Chicks
Daniela Bianchi played Tatiana Romanova in 1963.
The scene where she first meets James Bond is now used as a screen test for all aspiring Bond actors.
Popular posts like this
[recent_post_slider category="355″ design="design-3″]
5. Domino Vitali (Claudine Auger) – Thunderball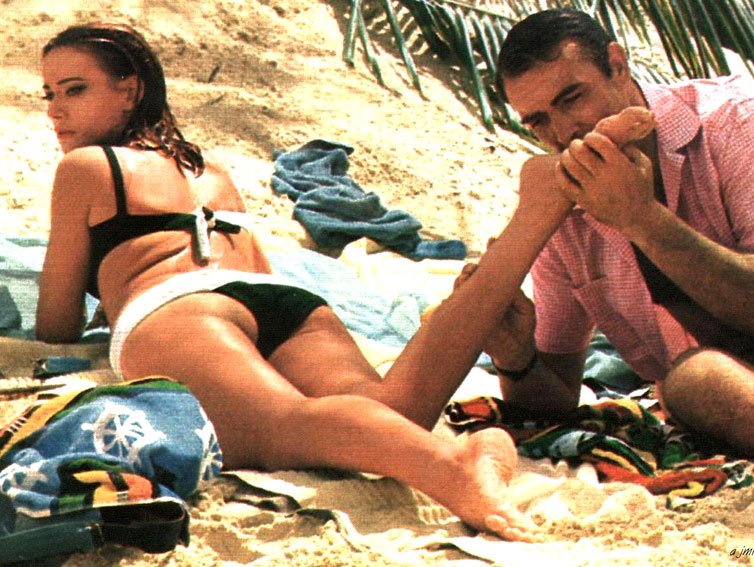 See more Booty
Claudine Auger played Dominetta "Domino" Vitali, the mistress of the villain.
If you watch the movie, you can see her showing off her perfect body.
4. Tracy Bond (Diana Rigg) – On Her Majesty's Secret Service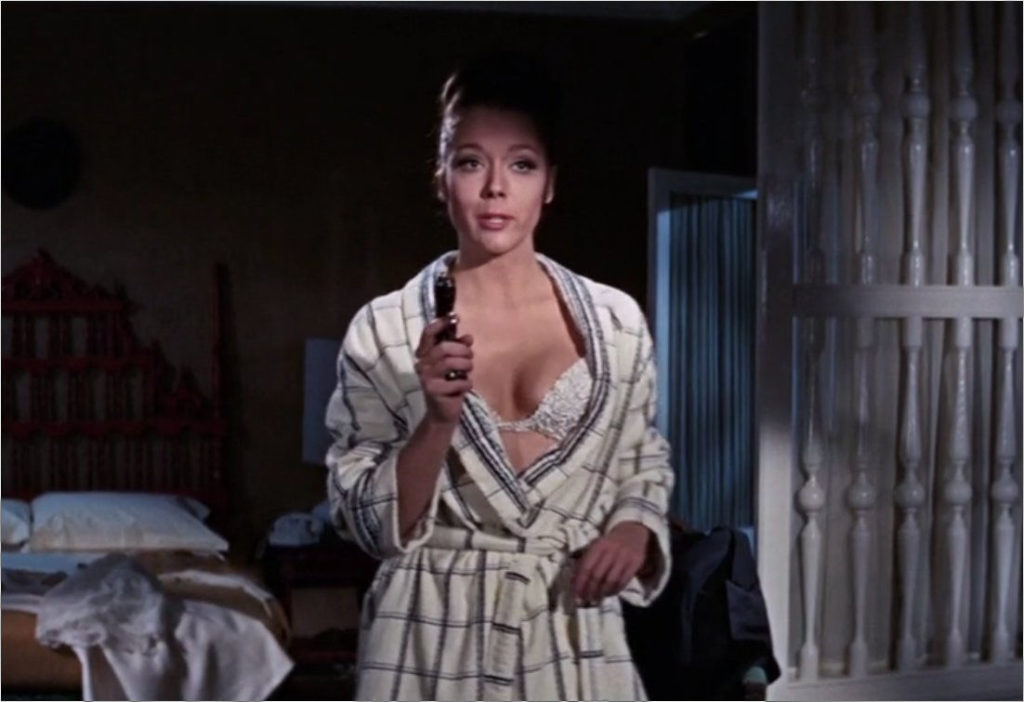 See more Hot Babes
Diana Rigg played Tracy Bond, the only to marry the famous secret agent.
She is also the most referenced Bond babe in the series.
3. Andrea Anders (Maud Adams) – The Man In The Golden Gun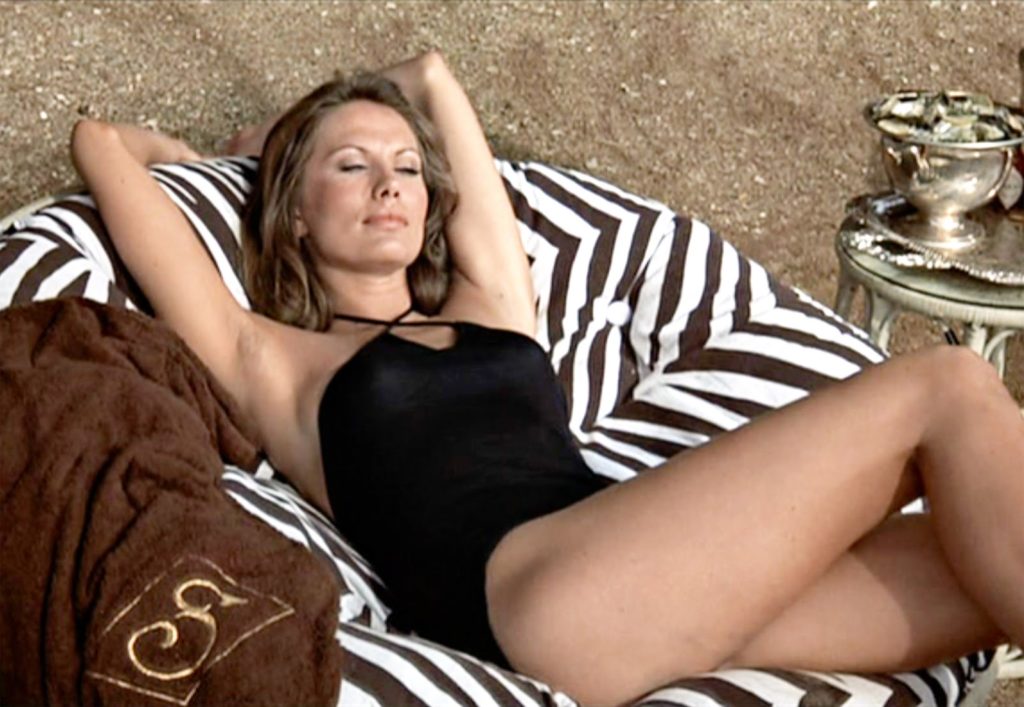 See more Brunettes
Maud Adams had two appearances in the Bond series.
She first played 'Andrea Anders" in The Man In The Golden Gun and later 'Octopussy' in Octopussy.
2. Pussy Galore ( Honor Blackmon) – Goldfinger

See more Blondes
Honor Blackmon played Pussy Galore inn Goldfinger.
Her sex appeal, fashion style, and suggestive name turned her into an alluring sex icon.
1. Honey Rider (Ursula Andress) – Dr. No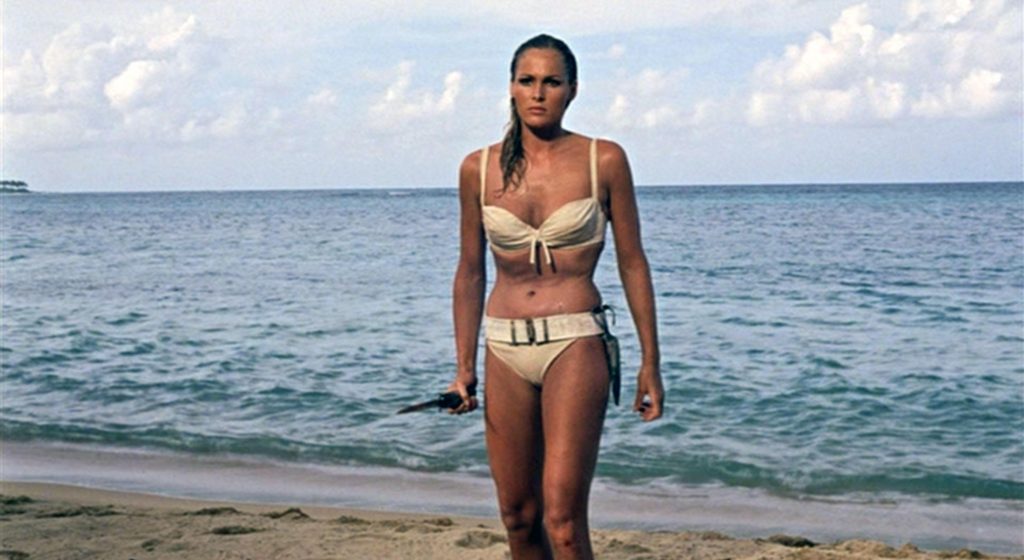 See more Bikinis
Ursula Andress, the original Bond girl, is our favorite.
Ursula Andress ranks at number three on our Top 10 Hottest Women Of The '60s.
Which is your favorite?
Leave a comment below.
Popular posts like this
[recent_post_slider category="1371″ design="design-3″]