In case you missed the original broadcast, The Star Wars Holiday Special is a CBS TV Special set in the Star Wars galaxy.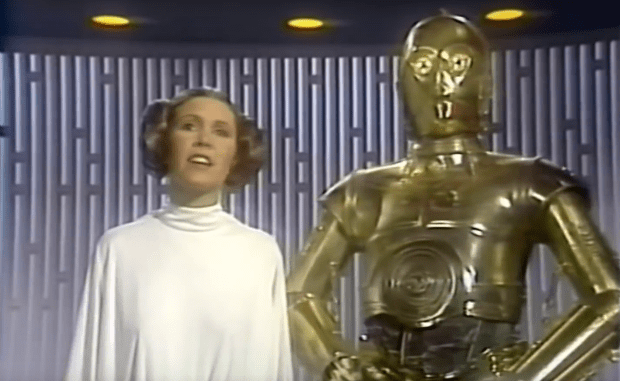 The Star Wars Holiday Special originally aired on November 17, 1978.
The Star Wars Holiday Special is significant for being the first film-length Star Wars story after the original theatrical film and for showing an expanded look at parts of that universe.
It stars the first film's main cast while introducing the character Boba Fett, who would appear in later films. It has never been rebroadcast or officially released on home video. It has become something of a cultural legend, because of the "underground" quality of its existence.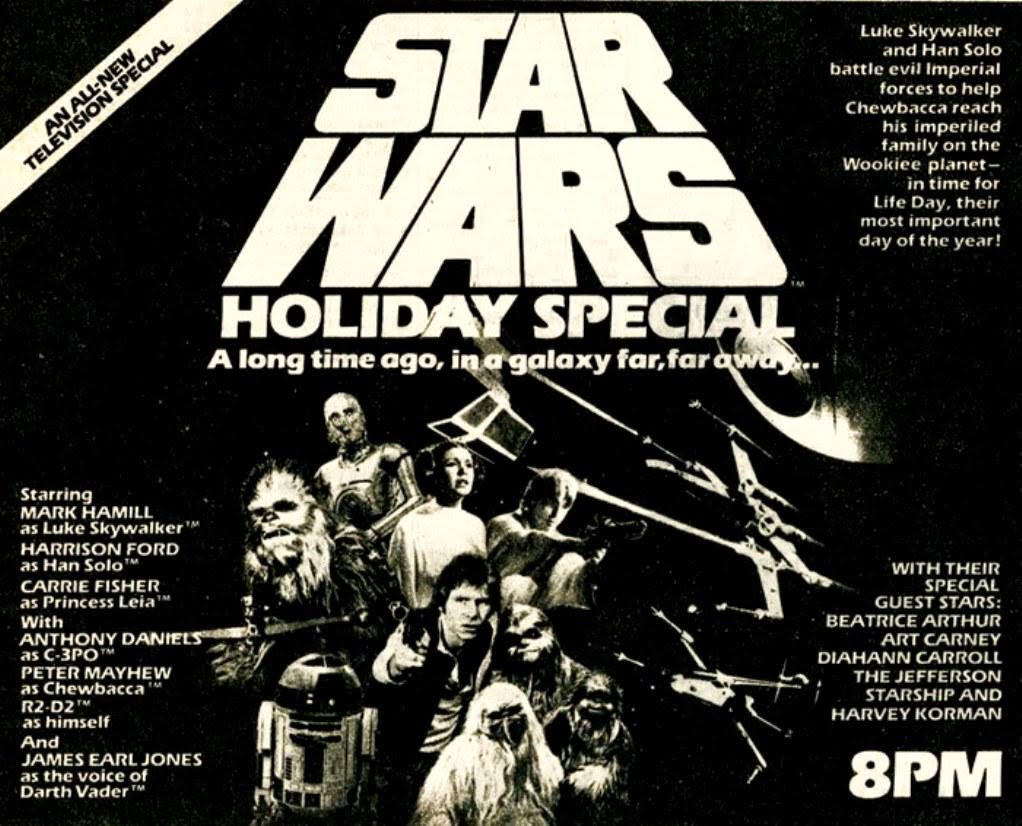 See more '70s Nostalgia
The special was broadcast in its entirety only once, in the United States, on Friday, November 17, 1978 (the week before Thanksgiving), on the U.S. television network CBS from 8:00 pm to 10:00 pm, Eastern Standard Time (EST), pre-empting Wonder Woman and The Incredible Hulk.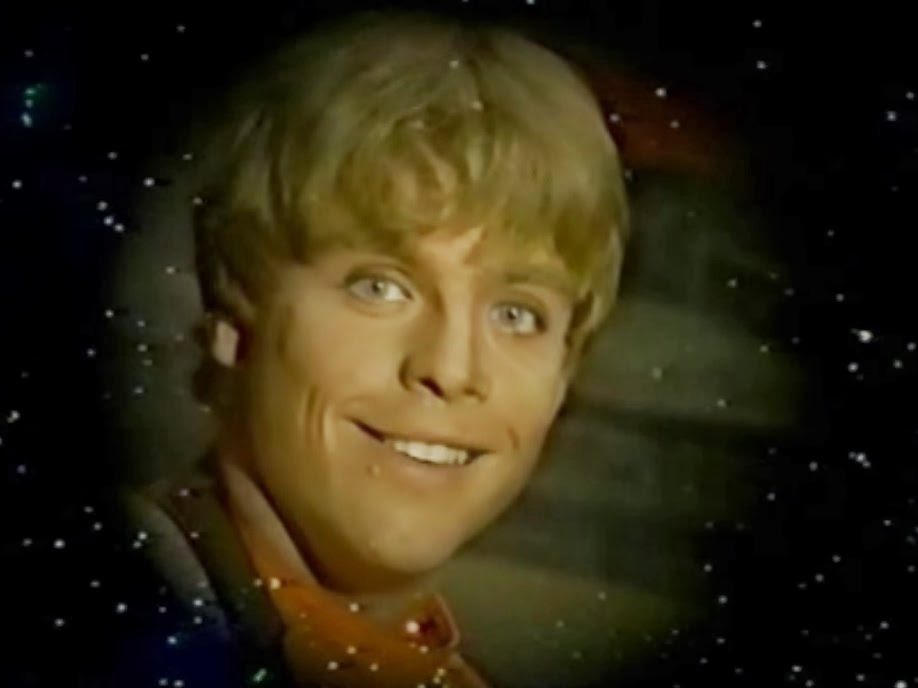 See more '70s Nostalgia
The special is notorious for its extremely negative reception, both by Star Wars fans and the general public. Anthony Daniels, in a documentary promoting the worldwide tour of Star Wars: In Concert, notes with a laugh that the Star Wars universe includes "The horrible Holiday Special that nobody talks about".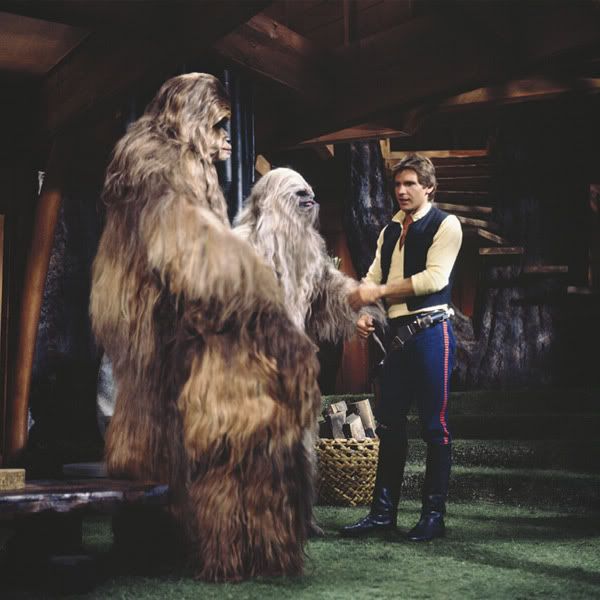 See more '70s Nostalgia
Popular posts like this
The official Star Wars site states that the holiday special "delivered mixed results" and states that the highlight of the special was the Boba Fett animated segment.
The Star Wars Holiday Special was mostly forgotten after its only airing in 1978, until some time in the early-to-mid-1990s when individuals came forward and offered original videotape recordings of the TV airing.
These have since been duplicated and reduplicated so that most copies of the special available today are based on second- to sixth-generation VHS dubs.  Some of these fan-made copies include the original commercials that aired during the show, as well as the newsbreaks, the most notable news item was the sentencing of William Kampiles.
One such recording from WCBS-TV in New York City featured anchor Rolland Smith teasing a story on "fighting the frizzies" for that night's 11 p.m. news, an ID which itself has gained popularity over the years on the Internet and television shows such as South Park.
Star Wars ranks at number one on our Top 10 Greatest Movies Of The '70s.
Want more pop culture?
Enjoy these articles.
Popular posts like this
Comments
comments