If you're like me, you probably LOVED watching "It's The Great Pumpkin, Charlie Brown" as a kid.
"It's The Great Pumpkin, Charlie Brown" was first broadcast on October 27, 1966, on the CBS television network.
CBS re-aired the special annually through 2000, with ABC picking up the rights beginning in 2001, where it now airs annually during the Halloween season. For me, this TV special was one of my favorite memories of Halloween.
Did you know that 'The Great Pumpkin' was nominated for a 1966 Emmy Award?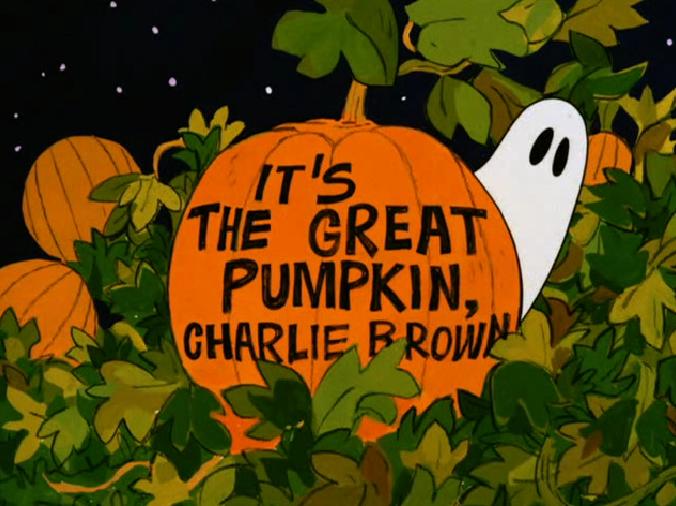 The story of the usually levelheaded Linus waiting for the rise of The Great Pumpkin on Halloween night was a huge hit and a huge risk since networks didn't even consider Halloween worthy of having its own TV special back in the 1960s. The Great Pumpkin was the third Peanuts special to be produced and animated by Bill Melendez. It was also the first Peanuts special to use the titular pattern of a short phrase, followed by "Charlie Brown", a pattern which would remain the norm for almost all subsequent Peanuts specials.
Did you know a loose tooth almost ruined the show?

The voice of Sally Brown, Kathy Steinberg, was only 6 years old when she was recording the voiceover for her character. The producers soon realized she was on the brink of losing a tooth, which would cause Sally's speech to be noticeably different. Convinced a lisp would wreck the voiceover work, Steinberg was rushed to the studio to finish her lines for the entire show. The very next day, her tooth fell out!
Did you know that kids sent candy to Charlie Brown after it aired?

Charlie Brown getting a rock instead of Halloween candy led to many people mailing candy in boxes addressed to Charlie Brown. Charles Schulz said that after the program first aired, bags and boxes of candy came in from all over the world "just for Charlie Brown."
The show delivered with fabulous ratings, and was met with critical acclaim.
Animator Bill Melendez said he was very proud of the show and that he felt it was one of the best Peanuts special created. "The adults of today were the kids of yesterday who watched the show and still do. That's really something."
Snoopy as the "Flying Ace" became a good luck charm for the NASA astronauts.
The crew of the Apollo 10 mission even nicknamed their lunar module "Snoopy" and their command module "Charlie Brown."

Schulz also drew some special mission-related artwork for NASA, and several regular strips related to the mission, one showing Snoopy en route to the moon atop his doghouse with a fishbowl on his head for a helmet. How cool is that Charlie Brown?
What's your thoughts?
Leave a comment below.
Popular posts like this
Do You Remember These Holiday Specials From Your Childhood?
10 Reasons Why Halloween In The '70s Was The Best
The Paul Lynde Halloween Special: 40 Years Later
Ben Cooper: Courting the Kings of Halloween
Elvira, Mistress Of The Dark
Comments
comments