Horror movies are always fun to watch and things get even better when the actress is hot.
While there are plenty of horror movies, not of all them have hot chicks.
We want to take a minute to appreciate the Top 10 Sexiest Women Of Horror
.
10. Mary Elizabeth Winstead (Final Destination 3)
Released in 2003, Mary Elizabeth Winstead doesn't fail to surprise us in the movie that had a low working budget but managed to earn a good earning at the box office. Final Destination 3, like its predecessors, kept us intrigued and it was all the more interesting to see the amazingly hot Mary Elizabeth Winstead flaunting her looks in the movie.
9. Olivia Wilde (Turistas)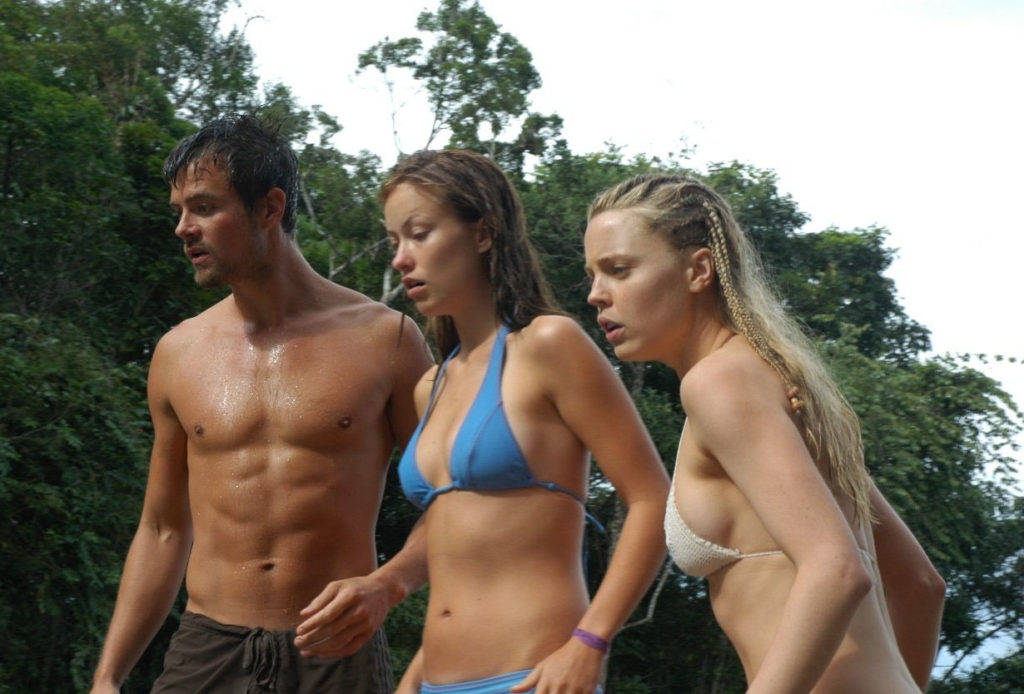 Turistas was a horror movie that was released in 2006. The movie was about some tourists who traveled to the Northeastern Brazil for vacation but their vacation turns out to be a nightmare. There are twists and turns involved and it involves a lot of drugs, party turning into a nightmare and more. Olivia Wilde plays Bea Tribute in the movie, a tourist who survives the incident. The movie keeps you on your toes and it is a wonderful experience to watch Olivia flaunt her sex appeal on screen.
8. Cerina Vincent (Cabin Fever)

Cabin Fever was released in 2002 and we were amazed to see Cerina Vincent in the movie. Cabin Fever was one of the most successful horror movies of 2002 as it bagged huge earnings in the box office. The movie is about friends who go on a vacation in the mountans but watching Cerina is a beautiful sight.
7. Jordana Brewster (Texas Chainsaw Massacre)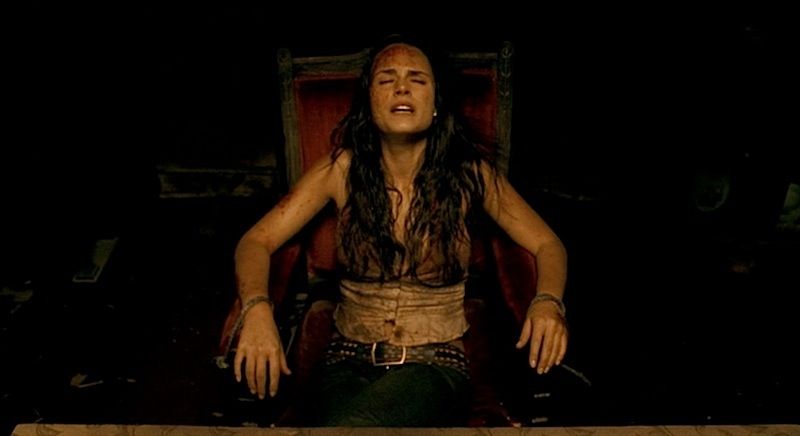 Texas Chainsaw Massacre was released in 2006. The movie features a chainsaw murderer, as the name suggests, who goes on a killing spree, killing young people in his way. However, Jordana is one who survives and it is a pleaser looking at her on screen because of her unique looks and golden locks.
6. Briana Evigan (Sorority Row)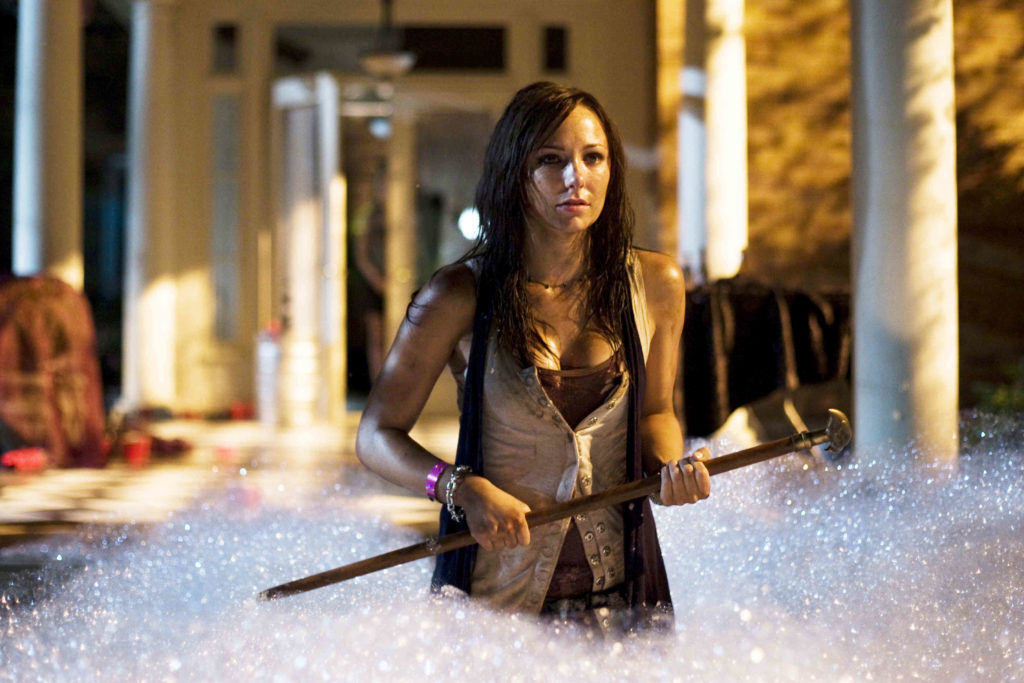 Sorority Row was released in 2009 and it took us all by surprise because it was one of the best horror movies of that year. Sorority Row gets even better due to the feature of Briana Evigan who mesmerizes us with her performance and looks in the movie.
5. Kelly Brook (Piranha 3D)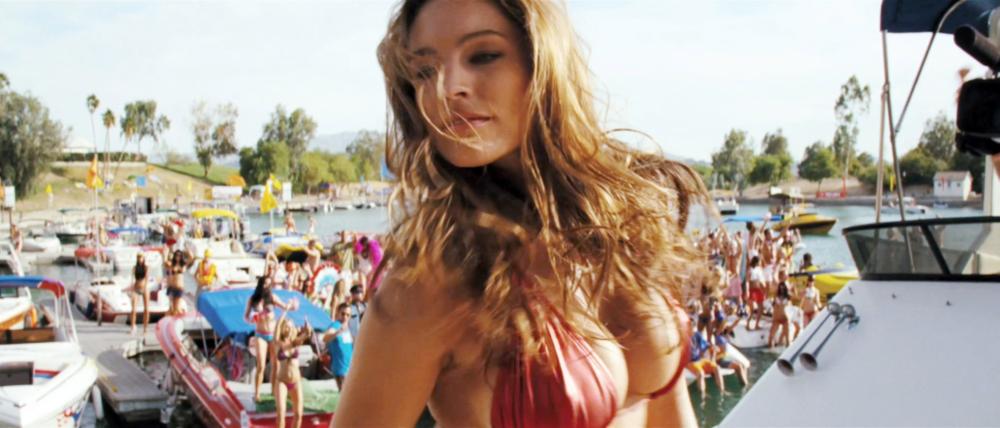 Piranha 3D was a horror movie released in 2010. The movie shows a large number of tourists who have a great time at Lake Victoria but they don't know that there are certain killer Piranhas on the loose who want human blood. The movie is fascinating and Kelly Brook does her part of being a stunner in the movie.
4. Emmanuelle Chriqui (Wrong Turn)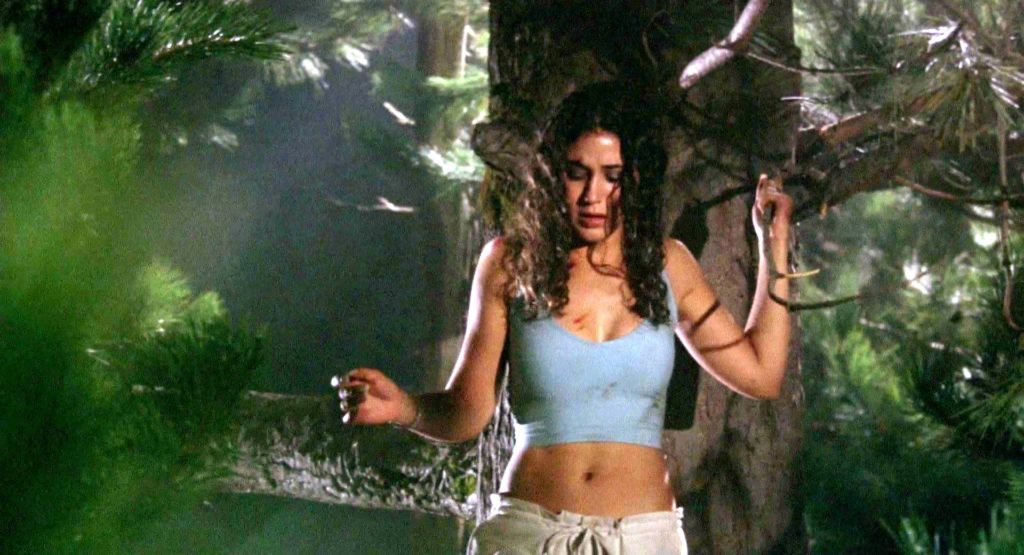 Wrong Turn was released in 2003 and it is one of the 6 horror movies in the Wrong Turn film series. The movie gets better because of its cast especially the hot members such as Emmanuelle Chriqui, who you can't take your eyes off on screen.
3. Kate Beckinsale (Underworld)

Released in 2003, the Underworld as the name suggests is a movie about the underworld. Kate Beckinsale plays the role of a high trained killer vampire, probably one of the fiercest that you can possibly come across. After watching different movies, we have come to the realization that Kate is probably one of the hottest vampires there are on screen. It doesn't get better than this.
2. Eva Mendes (Urban Legends- Final Cut)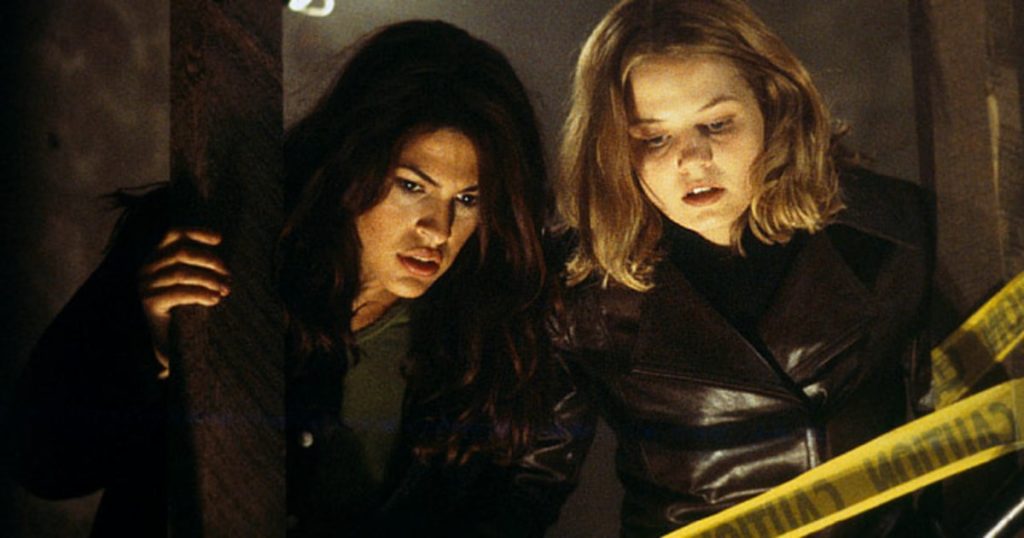 Urban Legends was released in 2000 and the movie features a couple of Alpine university students who turn into fatal accidents and come across a killer. The movie is interesting but it is even better to see the hot Eva Mendes showcase her looks in the movie.
1. Salma Hayek (From Dusk Till Dawn)

Released in 1996, From Dusk Till Dawn is an interesting feature in horror movies. Featuring vampires and scary onsets, the movie gets better with Salma Hayek, who is a natural stunner!
Who is your favorite?
Leave a comment below.
Popular posts like this
You Probably Can't Name These 80s Horror Movies
The Hottest Women of The Walking Dead
Top 10 Horror Movies Of The 90s
35th Anniversary of The Thing
Elvira, Mistress Of The Dark
Comments
comments