This year we celebrate the 30th anniversary of the Licensed to Ill, one of the Beastie Boys best selling albums.
Formed in 1980, this popular hip hop band has sold over 20,384,000 albums in the U.S. alone. The group comprised of Adam "Ad-Rock" Horovitz, Adam "MCA" Yauch, and Michael "Mike D" Diamond. Their musical style combined elements of hip hop, hardcore punk, and rap rock.
Licensed to Ill, the band's debut album, has been sold in over 10 million copies. Three decades after its release, it has reached diamond status. The record was launched in 1986, featuring some of the group's biggest hits like The New Style, Girls, No Sleep Till Brooklyn, and Hold It Now, Hit It.
This top selling album has received platinum certification in 1987. It was one of Columbia Records' fastest-selling debut albums and the first rap LP record to top the Billboard chart. Its unique mix of rock and rap as well as its groove vibe has inspired hundreds of bands from all around the world. Fans can listen to popular songs, such as
Time To Get Ill, Slow and Low, Paul Revere, and Fight For Your Right.
Some may say that the album is offensive by today's standards, but no one can deny its originality and style. The songs were all about women, drugs, and disrespecting authority. All in all, the record was a huge rap breakthrough. Many tracks, such as Hold It Now and Brass Monkey, have become classics.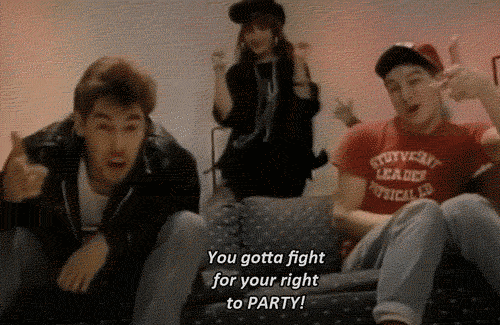 (You Gotta) Fight for Your Right (To Party), the album's biggest hit, was full of humor, fun, and satire. The cover, which depicts a jet crashing into the side of a mountain, contributed to its success. 30 years later, fans still remember the Beastie Boys' Licensed to Ill and how it gave voice to outcasts of all ages.
What's your favorite Beastie Boys song?
Leave a comment below.
Comments
comments