It's hard to believe it's been 30 years since Aliens was released.

Recently, the cast reunited at Comic Con for the 30th anniversary. More than three decades after Ellen Ripley returned to space to fight hostile creatures and check an abandoned space colony, fans still remember every detail of the story. The large number of people who attended to reunion was a testament to how much the film meant to them.
In 1986, James Cameron launched Aliens, the second science fiction action horror film in the Alien franchise.
The movie was produced by his wife and presented the events following the story of the 1979 film Alien. It featured big names like Sigourney Weaver, Bill Paxton, Paul Reiser, and Michael Biehn. This time, Cameron put more emphasis on artificial intelligence, created a giant xenomorph queen, and expanded the maternal body horror.
Fans agree that Aliens is by far the best movie created by Cameron. It boasts a terrific story, feminist icons, great action, and thrilling special effects. Sigourney Weaver's performance was simply fantastic. The total budget allocated to the film was $197 million.
Currently, Aliens is one of the highest rated (98 percent) movies on Rotten Tomatoes.
The idea behind this film was to continue what had been started visually in Alien. The series led to numerous comics, books, and video games. Alien 3, which was released in 1992, and Alien: Resurrection, which was launched in 1997, have continued the story and inspired generations.
Aliens remains a favorite choice for all Sci-Fi and horror movie fans out there.
This film captured our darkest fears about space and brought memorable characters to life. Later this year fans will find Aliens: The 30th Anniversary Edition in stores. The documentary will provide a behind-the-scenes look at the story of Aliens and its memorable cast.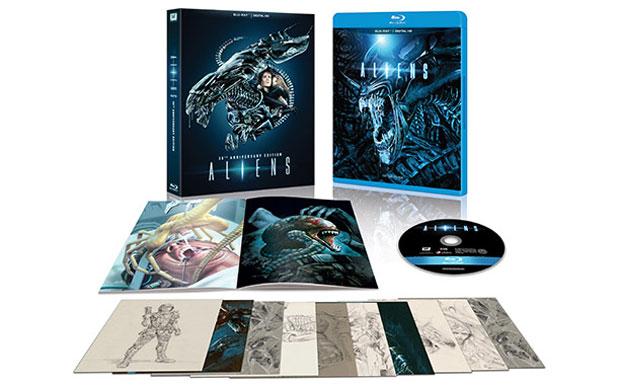 What's your thoughts?
Leave a comment below.
Popular posts like this
Blade Runner 2049: The Flick Flack Movie Review
Every Star Trek Movie Ranked Worst To First
Top 10 Hottest Women of Sci-Fi
35th Anniversary of The Thing
V (TV Series 1984–1985)
Comments
comments