E.T.: The Extraterrestrial will celebrate it's 35th anniversary in 2017.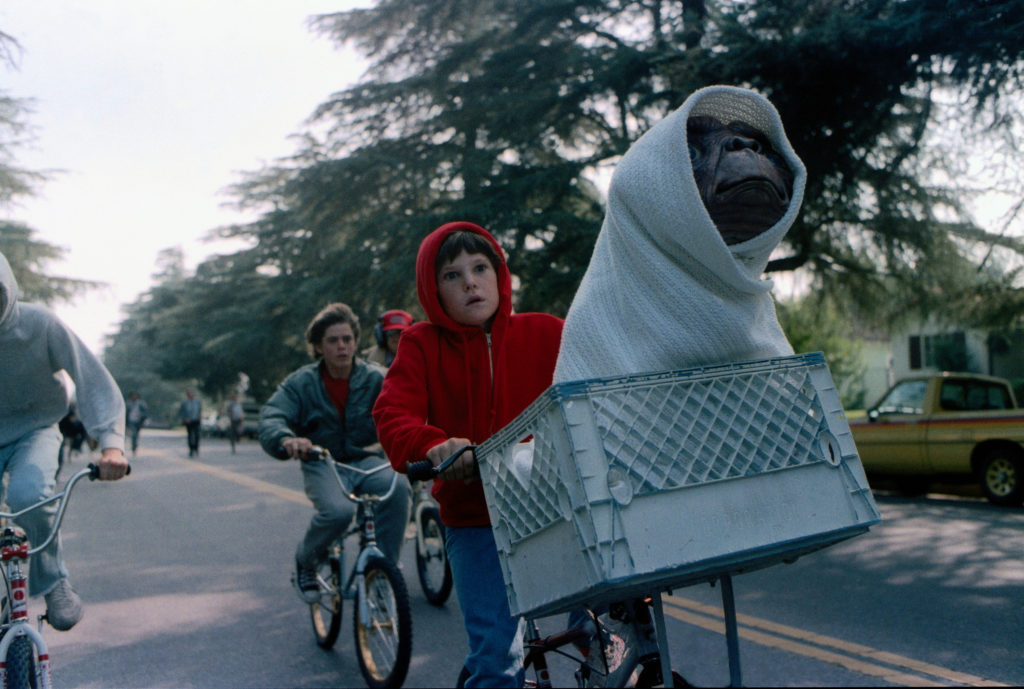 Considered one of the best movies ever created, E.T. has changed history.
This popular science fiction fantasy film tells the story of a lonely boy named Elliott who becomes friend with an alien lost on our planet. The storyline is emotionally tumultuous, intense, and intriguing at the same time.
Directed by Steven Spielberg, this classic family movie is starring Drew Barrymore, Henry Thomas, Peter Coyote, Dee Wallace, and other popular actors.
Henry Thomas plays Elliot, a lonely boy who finds E.T., an extraterrestrial who got lost from his family. Elliot helps him escape Earth and return to his planet.
It covers classic themes, such as death and resurrection, rescue, discovery, and escape. Most scenes were shot from a low camera angle to replicate the eye-level of a child and simulate how threatening adults look to kids. Spielberg's family classic boasts a mix of magical small moments and big moments that make it work decades later.
This film is as timeless and charming as family cinema gets.
The storyline was based on Spielberg's an imagery friend from childhood.
ET: The Extra Terrestrial was nominated for nine Oscars and won four Academy Awards. It was also voted the sixth most inspiring movie of all time and 24th greatest film ever made. On June 27, 1982, Spielberg was invited by President Reagan to a special screening at the White House.
According to critics, E.T. is one of those movies that win people's hearts.
It had grossed over $619 million worldwide, surpassing Star Wars. The award-winning music, which was composed by John Williams, contributed to its success. E.T. is a must see for any child out there, so plan a movie night with your kids and enjoy it together!
What's your thoughts?
Leave a comment below.
Popular posts like this
Jaws, The Summer Of 75 And How It All Changed My Life
The Summer Movies of 1982: The Greatest of All Time?
Totally Rad BMX Bikes We Rode In The 80s
Top 10 Hottest Women Of The 80's
1980's Entertainment Trivia Quiz
Comments
comments