It has become more difficult to achieve that nostalic feeling now that the big electronic companies push their products to retro gamers.
This impacts retro gaming tremendously.
It all comes back to the age-old debate; emulation or original hardware? Depending on your era, with mine being the Nintendo entertainment system or the Atari 2600 in the 70's or Coleco Vision in the 80's, we want to just sit back and enjoy what gave us happiness when we were younger.
In this segment of "Retro Caviar" I'm going to discuss in full detail the positives and negatives of both emulation and original hardware.
Most hard core gamers will tell you that emulation is trash.
It's not the same feeling you get as blowing on a dusty cartridge, sticking it in your Atari and saying a prayer to God that you will get a title screen, or a flicker of light, or anything!
Many of us have all been there. Even though it gives you that sense of accomplishment that you got this ancient tech working, it isn't really what we were going for. At this stage in my life, my downtime is precious.
In my last article of RETRO REPLAY: Assassins Creed II, I had to devote 20 hours to complete the game.
Most of the time, when I throw in something retro like Castlevania for the NES, I'm looking for an arcade experience that's almost one and done or at most to achieve a high score. In short, we want instant gratification.
In some cases emulation is a savior when you want to play a quick game.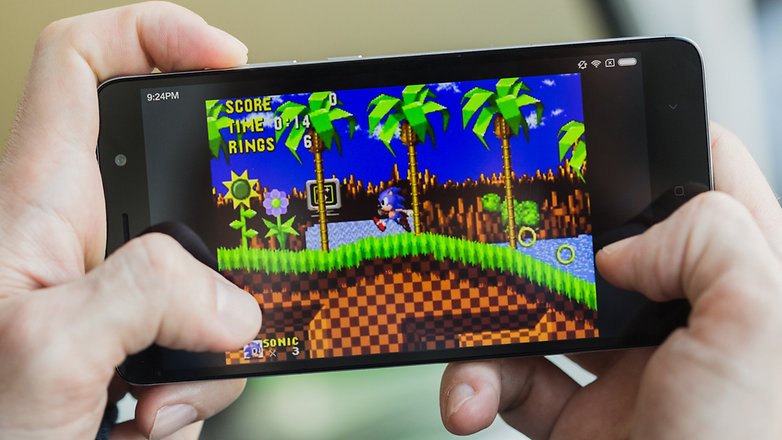 With the digital age in full effect, we have a way to preserve the nostalgia we hold dear to our heart.
As an avid collector, emulation is a way to share what we grew up on with the next generation.
Machines are meant to fail at some point in time. When they created the technology, companies didn't really have an expiration date on when this would occur, it just sometimes happens. It's important for me to keep my hardware in pristine condition and emulation definately helps with that. The less mileage the console has on its life 20 or 30 years later the better.
Original hardware is made for a specific reason.
My father is an electronic engineer, he told me that the CPU's that are in these consoles are made in a specific way to produce the game experience as it was meant to be.
Examples are as follows; the frame rate and audio, no latency between button presses and the overall experience on how the developer meant for you to enjoy it. Each patent of CPU being specific to its console, emulation sometimes in instances can't always compete. Most of the time people run there emulators through a home computer, which is ok but doesn't have the same capabilities that the original hardware could produce.
This leaves you with distorted images or an un-playable game which nobody wants. In these cases, the original hardware out does the emulation. A small affordable computer can be used for many different things but in the gaming community, it's a way for console emulation. However, a home computer or laptop has its limits.
At a certain era of consoles like the Nintendo 64 or the Sega Dreamcast, the Raspberry Pi struggles. It could be because there isn't any decent emulation for those consoles. With those particular consoles, it's not just the Raspberry Pi that struggles but home computers such as PC and Mac have the same issues. That's why the original hardware can't be duplicated in some cases.
The great debate focuses on High Definition.
The crisp picture is what expect to see when we turn our 50" HDTV on.
All those things are wonderful but not for retro gaming.
If you plug your Nintendo entertainment system into the composite ports on your LED TV, you are going to think you need glasses. You will be instantly disappointed in what you see. Some of you guys probably have already tried this and have put your retro console back into storage.
As an example, my original Playstation from 1996 is one console I'm currently collecting for and it is a different type of nostalgia. When I brought home my 4K 50" HDTV, I was excited to hook it up and start getting into some great classics like Metal Gear Solid but was quickly disappointed for the same reason. It looks terrible.
No matter what settings I chose, or what contrast I adjusted to it was the same horrible picture that I couldn't get rid of or fix. I finally did some research on the problem itself.
There are a few different ways to hook up a retro console to a high definition television.
You might be suprised on how expensive it could get.
In Europe, they use the PAL standard and have a hook up known as SCART. This is a cable that utilizes the RGB feature that is native in every console. This is where it's going to get a little technical and I will go over RGB more in depth in a later article.
Now if you are an advocate for original hardware this is going to be a big negative for you. In order to utilize the RGB feature in a console, you would need to purchase an upscaler which is a small box that has SCART inputs to HDMI outputs to upscale the crisp RGB signal to HDMI. If you live in the United States, you would have to buy a SCART cable for your console.
With products like the framemeister or an upscaler, it can be very expensive to have your original hardware running the correct way.
For emulation on the other hand, most of the software you can get accounts for this problem.
There are settings built in to most emulators to adjust the look of the picture when playing in high definition.
I have my Mac Book Pro hooked up to my 4K television via a 4k Fire wire which is letting my Mac output a 4K Signal to my TV, which my TV then outputs that same signal in 4K.
Having my classic's in 4K is incredible and I honestly don't care what the debate is because with the quality picture that I'm playing these games can't be achieved for the price point I paid for the cable. To my knowledge to date, I have yet to see any information or videos getting original hardware to output a 4K signal. That's a very big issue in regarding original hardware.
There are also alternative Emulation Machines like the Retron 5 which gives you a way to play classic cart's on high definition without the mess of cables, upscalers and frustration.
For collectors or people that are just getting into the collecting scene of the Classic NES or Super Nintendo, they will be able to hunt for classics and play them in high definition on the Retron 5.
It also does other things like being able to use original controllers. I can go more in depth on that later. The Retron 5 isn't the only machine that plays classics in HD. There's also the NES Classic, SNES Classic and more consoles which are all capable of the same results.
The preservation of the technology and the games should be the priority.
You can't enjoy the nostalgia if the games don't work.
I continually use both Emulation and Original hardware regularly, where as some people stick with one or the other. I would love to hear what you use and why.
What's your thoughts?
Leave a comment below.
Popular posts like this
Famous Celebrities That Play Arcade Games And Pinball
These Nerdy Girls Just Made Cosplay Sexy
Top 10 Colecovision Games Of All Time
RETRO REPLAY: Assassin's Creed II
NES Classic Edition Review
Comments
comments