The battles rage on several fronts and Rick runs into someone from Atlanta I bet most fans completely forgot about on an action-packed, yet oddly unexciting and muddled Walking Dead.
As always, spoilers are forthcoming.
This episode should build on the solid premiere last week, but it bogs down in too many storylines occurring in too many different places. Rick and Daryl are searching for weapons in one area because of the note Dwight left them; Carol, King Ezekiel and his subjects are hunting a lookout who may escape them and warn an outpost (?) that there's an attack coming; Tara, Jesus and Morgan are leading a raid on another outpost (I believe it's the first Savior's outpost the group attacked a couple of seasons ago); and Aaron is part of a large group assaulting the Sanctuary in a similar way to last week's attack. That is an awful lot to pack into one episode, and it becomes a little numbing over the course of an hour.
It doesn't help that it isn't set up very well- it took a few minutes to figure out that these were multiple locations instead of one big, ambitious attack.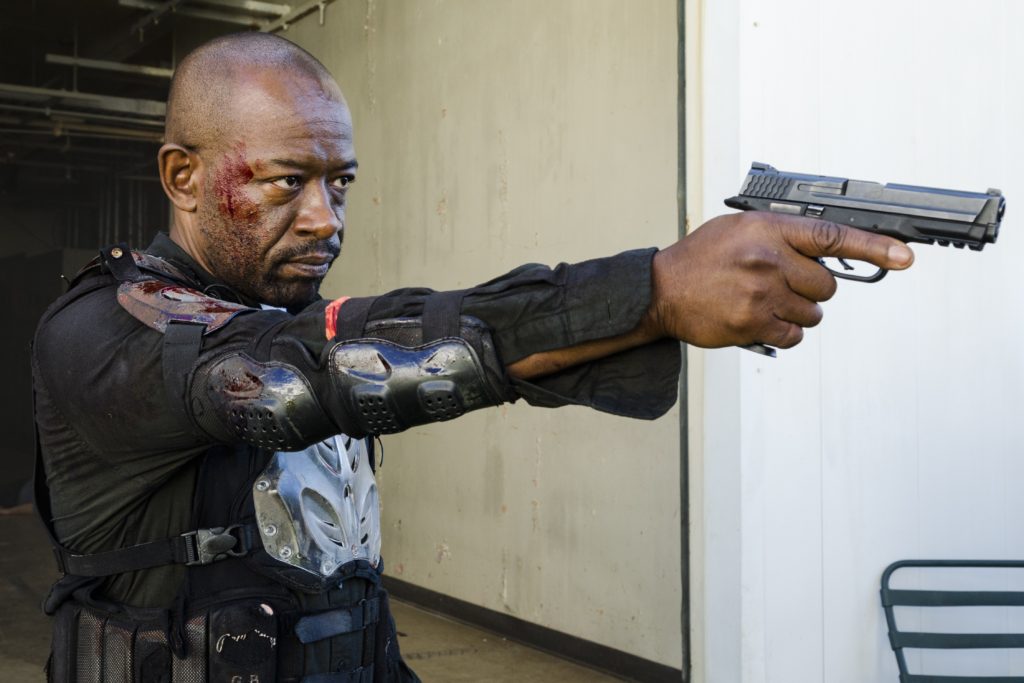 As for the plots themselves, they were strangely uninvolving, for the most part, despite all the action.
Jesus and Tara get separated from Morgan early on when Morgan gets shot. Then Jesus and Tara encounter a Savior hiding in a closet who claims to not be a Savior, but someone who was coerced into working for them. Tara and Jesus argue about killing him immediately- Tara wants to kill him, Jesus wants to spare him because he is unarmed and has his hands up. Jesus wants to approach the situation as if they are the "good guys", not ruthless like Negan, and Tara espouses the "it's us or them" philosophy. This is an argument the show has had before, more than once, and it's disappointing that they had it again, especially since the Savior is lying and nearly kills Jesus before being subdued. This brings up the question: is the show saying Tara is right? And what does it mean if the Alexandrians behave just like the Saviors? That's one part of the argument that could lead to something interesting, since by the end of the episode Jesus has captured a group of Saviors, and not slaughtered them as Rick ordered. Hopefully that will lead to some good storytelling.
Though Morgan was shot, he wasn't killed, thankfully. He's one of the best characters on the show. After he killed Richard last season, breaking his rule that he would not kill the living again, I wondered whether it was a one time thing, or whether he would feel guilty over it, or if his mind would snap again. We got our answer, as when he regained consciousness after the shooting- he then shot his way out of the Savior's compound, coldly and efficiently killing every Savior he came across without hesitation.
It's a bit disappointing that they didn't delve into Morgan dealing with the aftermath of his broken promise to himself, but I'd be lying if I said it wasn't badass to have Morgan murder his way out of the outpost.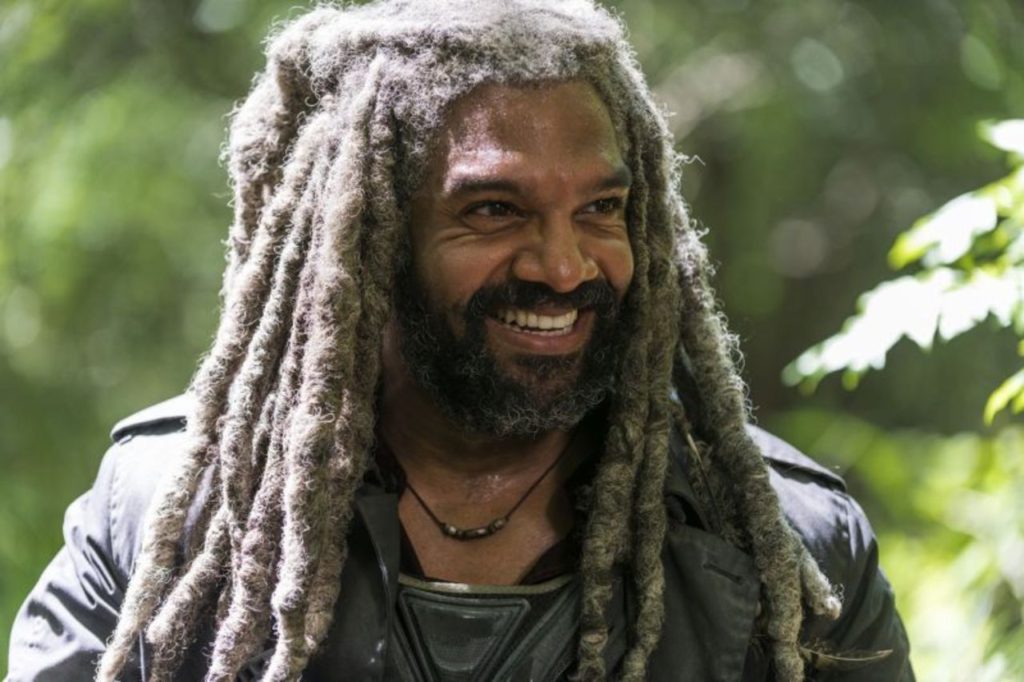 Carol and Ezekiel's storyline is probably the weakest this week.
They wake up in the open, having been knocked down by a grenade, and they realize one of the people they were trying to kill (a lookout) escaped, so they spend the hour hunting him down so he won't warn the Saviors about an attack. In the end, the lookout does warn the Saviors, but Ezekiel wants to press on anyway, because he's giving "hope" to his people. The problem here is, most of the episode is Ezekiel and Carol talking about the same things they've talked about before- Ezekiel speaks the way he does and puts on the airs of a king to help his community deal with post-apocalyptic reality. Carol has a more practical view of things, so they don't really agree. Same old, same old. I'm hoping they find a new dynamic for these two fine actors soon.
Aaron's plot is the most engaging of the hour, as the Allies (Alexandria, the Hilltop and the Kingdom) roll their armored cars up to the Sanctuary and open fire. Over the course of the hour, we learn why the Allies are content to stay back behind their vehicles, and not move into the Sanctuary complex- they're killing Saviors who then rise as Walkers, who then start chomping on Saviors! A smart plan.
Only two things mar this plot- one is that the Allies seem to have an infinite supply of ammo and never need to reload (what I like to call "pulling a Rambo") and two is that when Eric, Aaron's boyfriend, is shot, possibly with a mortal wound, it just doesn't register as emotional a moment as the show wants it to be, likely because neither character has ever been drawn all that well.
Rick and Daryl's plot seems to be just an excuse to get us to the big twist at the end- Morales, who was part of Rick's group in the early days in Atlanta, is a Savior who puts a gun to Rick's head and calls for backup!
It's kind of a shrug of a reveal- did anyone even remember this character? Again, the show is trying to pull more emotion from a moment than it has earned. That said, I am interested to see how Rick gets out of this mess.
One weird thing about Rick's story- Rick kills a Savior, then finds a baby in a crib in the next room. We never see the baby again. Did Rick just leave a baby fatherless? And since he kills the guy on a spike, sticking out of a wall, did he leave a baby with a dead body that will become a Walker? It certainly seems so, which is messed up, even for Rick.
Overall, this episode has a few good elements, but it's too cluttered and too repetitive to be saved by the non-stop action.
NEXT WEEK: The allied communities face some odd consequences because of the fight with the Saviors, and morality ends up as a gray area in wartime.
**1/2 out of 4 stars
What's your thoughts?
Leave a comment below
Popular posts like this
5 Biggest Differences Between The Walking Dead Comics and TV Show
You Probably Can't Name These 80s Horror Movies
The Hottest Women of The Walking Dead
The Walking Dead "Mercy" Review
Top 10 Hottest Women Of Sci Fi
Comments
comments