The Paul Lynde Halloween Special is celebrating it's 40th anniversary.
Aired in 1976 on ABC, it featured Margaret Hamilton as the Wicked Witch of the West as well as other guest stars, such as Donnie and Marie, Billie Hayes, and Billy Marty.
During the show, KISS had their first prime time TV appearance and played three songs.
Today, we still remember The Paul Lynde Halloween Special with nostalgia and memories from the past.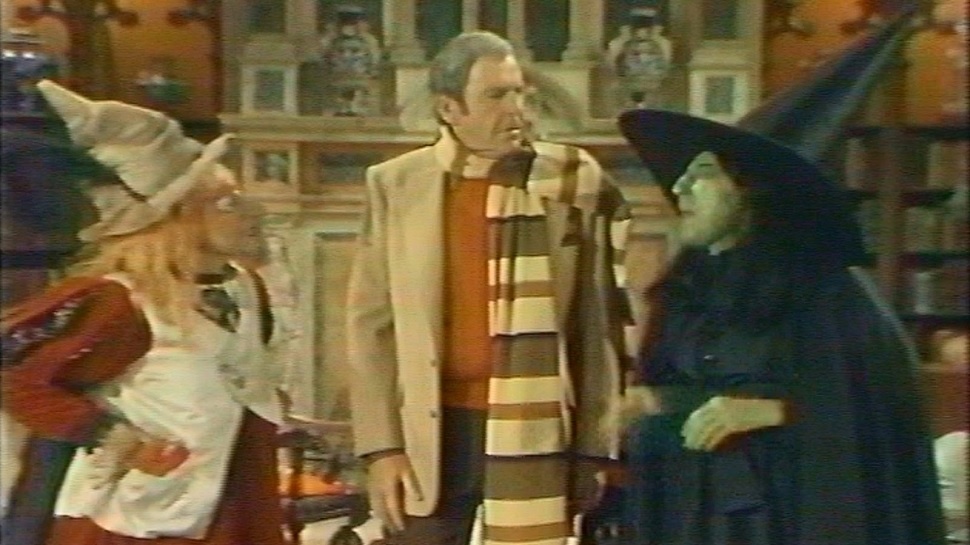 Paul Lynde, the man behind this show, is best known for its sarcastic wit and distinctive laugh.
He was one of Bewitched's most notable characters as well as one of the most popular comedians of the '60s. Born in 1926, he played in The Perils of Penelope Pitstop, Charlotte's Web, Bye Bye Birdie, and various sitcoms. Lynde was a regular on The Dean Martin Show, The Munsters, The Perry Como Show, and The Ed Sullivan Show. He also did voice work on animated cartoons.
The popular game show Hollywood Squares gave Lynde the chance to showcase his skills and comedic talents. Many of his jokes and funny lines were subtle allusions to his homosexuality. However, his sexual orientation was not disclosed or discussed publicly during his lifetime. Lynde also had his own TV series, including The New Temperatures Rising Show and The Paul Lynde Show in 1972. His nasally voice and infectious laugh are still appreciated by audiences worldwide.
During The Paul Lynde Halloween Special, Lynde lets the public know that he's going to celebrate Easter, Christmas, or Valentine's Day.
He first shows up in a Santa suit and then puts on an Easter Bunny suit, confused as to what holiday it is.
Margaret, his housekeeper, drops a hint about it being Halloween, and takes him to her sister's house.
Soon, Paul realizes that the two women are actually witches. They promise to grant him three wishes if he tells his fans that witches are actually good and don't deserve such a bad reputation. Lynde decides to help them and uses two of his wishes to become a romantic sheik and a rhinestone trucker. In the third wish, he lets the witches choose on his behalf, so they decide to go together to the disco.
During the show, they sing and dance along with the members of KISS and other guest stars.
The Paul Lynde Halloween Special featured popular actors, singers, and TV personalities, such as Betty White, Paul Stanley, Marie Osmond, Donny Osmond, Florence Henderson, Billie Hayes, and Peter Criss.
During the show, fans can listen to a disco version of "That Old Black Magic" by Florence Henderson. The casting alone makes this play a guilty pleasure to watch.
Despite its simplicity, this Halloween special is fun enough to laugh at from the distance of nearly 40 years. According to fans, the show is simply astonishing.
In a way, The Paul Lynde Halloween Special is a classic. Anarchic, bizarre, and entertaining, it's a perfect choice for the scariest night of the year.
What's your thoughts?
Leave a comment below.
Popular posts like this
The Ben Cooper Halloween Costumes From Your Childhood Are FINALLY BACK!
5 Tantalizing Tricks To Get Her To Wear That Halloween Treat
These Sexy Halloween Costumes Will Make You Scream
Top 10 Horror Movies Of The 80s
Elvira, Mistress Of The Dark
Comments
comments