On May 25th, 1977, George Lucas introduced the world to an epic story that transcended culture, race, political affiliation, and religious belief.
"Star Wars: Episode IV – A New Hope" was an instant global phenomenon that was not only enjoyed by modern civilization, but was embraced by it. And even at 7 years old, its significance wasn't lost on me.
In school, all of my friends had Star Wars action figures and vehicles. Our teachers would often relate history and English literature lessons to something out of Star Wars, because in doing so, retention was all but guaranteed. As impressionable children, our imaginations were unleashed. After school, my friends and I would gather together, our Star Wars action figures in hand, and we would tell our own stories involving these new and beloved characters. Even the comic books we read were infected with the Star Wars bug, as copies of the Star Wars from Marvel Comics could often be found among our standard favorite titles at the time, such as The Uncanny X-Men, Daredevil: The Man Without Fear, and The Might Avengers.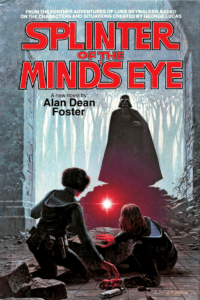 For three years, we immersed ourselves in the tales of our heroes from a galaxy far, far away. We saw them travel to distant planets, fight the Empire, and triumph over evil time and time again. Our stories were vast and creative and even, more often than not, incredibly silly. But they were our stories about our new friends, whom we missed dearly. And all along, we hoped that we would soon be able to visit our beloved friends again.
On May 21st, 1980, my grandfather told me he had a surprise for me and my cousin, who was four years younger than me.
We loved it when he had surprises for us, because his surprises usually either involved our favorite white chocolate (which he bought by the pound in Coney Island once every blue moon), or fritters (much like corn fritters, but without the corn, and heavily buttered). But this surprise required us to go to Time Square with him.
On our way there, we were met by my father. Now I loved hanging out with my dad almost as much as I did hanging with my grandfather. Mostly because my dad worked and went to night school, so I only saw him on every other Saturday…IF I was lucky. So already, this surprise was shaping up to be a great one! Together, the four of us made our way to the train station, and headed toward 42nd St., Time Square.
However, my cousin and I were left speechless and stunned by what my grandfather showed us as we reached our apparent destination. He stopped, glanced over to my father with a smile, pointed up to the marquee and said, "are you ready to see more of the story?" The marquee read, "Star Wars: The Empire Strikes Back"…and we were blown away with a joy that can't adequately be described in words! We both exclaimed "YES!" and began asking all sorts of questions, like "how did you know?" and "when did it come out?" My grandfather and father shared a laugh between them, at some inside joke neither myself nor my cousin were privy to.
We stood on a line that seemed to stretch around the corner 3 times!
Somehow, my father managed to get us into the line about 5 people from the front! I still don't know how he did it! And even to this day, when I ask him about it, all he will say is, "it was 'magic!'" We stood there for maybe an hour. Perhaps longer. At 9 years old, time elapses very differently than it does when you're an adult. My grandfather kept us somewhat distracted with that infamous Coney Island white chocolate that he just happened to bring along for this occasion. And my father fueled my anticipation by purchasing a Star Wars: The Empire Strikes Back Program, which I still have to this day!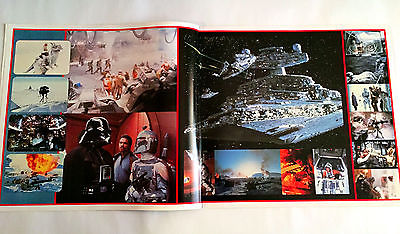 My cousin and I poured through the pages, trying to glean whatever we could about the story we were about to watch unfold before us! We were ravenous! We studies each and every page so carefully! We both wanted to make sure we hadn't missed a thing! If only we knew then what we were actually in store for.
The main feature started. The blaring trumpets and the 20th Century Fox logo struck us in the face.
Then…a brief moment of silence and darkness…followed by 10 simple words… "A long time ago, in a galaxy far, far away…" STAR WARS! The theater erupted!
You could honestly feel the heartbeat of every single person there! It was like a drum that resounded and resonated through my body! I think I screamed a cheer that was so loud and high-pitched that it was inaudible!
When the movie was over, however, I felt so…torn.
I was thrilled and thankful to visit my old friends on their new adventure! But I was conflicted and confused by what I had just watched them go through! The Rebels were almost wiped out on Hoth and had to flee, just as they were getting their bearings! Luke finally fought Darth Vader…and LOST! Not only did he lose, but he got his hand cut off in the process! And his beloved lightsaber was seemingly lost forever as well! Han Solo, arguably my favorite character, was frozen in carbonite and handed off to the dreaded bounty hunter Boba Fett! Just when he finally got the girl! C-3PO was almost destroyed!
Everything had gone to…CRAP!
I had so many questions! Would Luke return to Yoda to complete his training? Would our new friend, Lando, be able to find were Boba Fett had taken Han? Would we ever see Han again? Would Luke find a new lightsaber somewhere? Would Leia now get romantic with Luke since Han was out of the picture?
Was Vader REALLY Luke's father?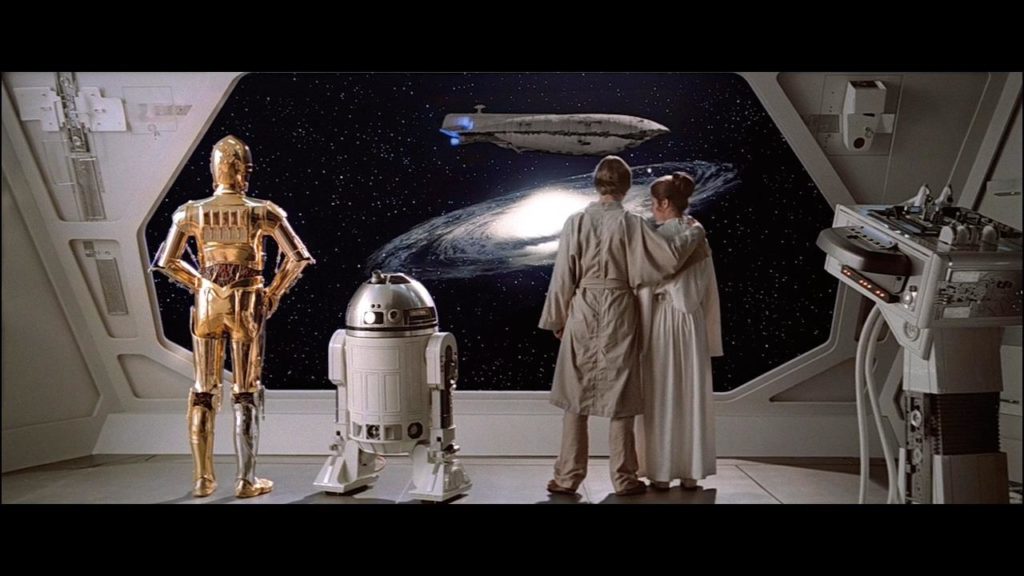 What George Lucas and his creative team had done was groundbreaking. It set the bar for what many cinematic series creators have tried to duplicate; make lightning strike twice. Not only was he able to make it strike twice, but he captured it in a bottle, sealed it up, and put it on display for all to see and admire.
And to this day, there are very few trilogies that can claim the middle film as their"best" of the series. In fact, in nearly every circle that focuses on cinema, "Empire" is considered the best of the three original films.
What's your thoughts?
Leave a comment below.
Popular posts like this
35th Anniversary of Star Trek: The Wrath Of Khan
Every Star Wars Movie Ranked Worst To First
Top 10 Greatest Movies of the 80s
Hottest Women of Sci-Fi
Aliens: 30 Years Later
Comments
comments