I'm a child of the late 70's & 80's.
I was born in 1970. As a young kid, I was always drawn to cartoons & art, and in particular…comic books. As far back as I could remember, once a week when I would go to sleep, I would wake up with a stack of comic books on the chair next to my bed.
I had a mysterious benefactor who supplied me with what would become my escape from the complicated changes going on in the world during those times…comic books.
As I grew older, the X-Men became a mainstay in my own personal comic book collection. I even went so far as to collect older issues I had missed, going all the way back to Issue #1.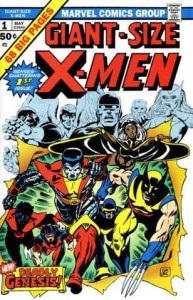 The thing that drew me to the X-Men was the parallels between modern times that were reflected in their pages. There were themes I could readily identify with. As a young man of African American decent, growing up in New York City throughout the 70's & 80's, discrimination was not a concept that was foreign to me. I saw it daily. In school, on TV, in the conversations between the adults in my life. It was everywhere. And the X-Men dealt with these issues (discrimination against mutants) in a manner I had wished we, as a society could. They were my champions. They were my heroes.
In 1999, I first heard that they would be making The X-Men into a movie. I was excited! Finally, these character I cherished so dearly would be brought to life on the big screen. I was highly optimistic, if a bit naive. And despite all of the rumors and conservatory regarding the casting of certain characters (in particular, the last minute casting of Hugh Jackman as Wolverine…a 6′ 2" tall Australian man cast to play a 5′ 3" tall Canadian), I was still very excited to see this film.
When the film was released in 2000, I was one of the first people in my circle of friends to go and see it. And after seeing it, despite several grievances with the story and the plot and the inaccurate origins of certain characters,
I was somewhat satisfied.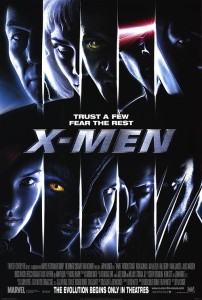 Satisfied to watch it again. But more closely. And after doing so I knew that if there were to be more films featuring the X-Men, if they were going to be helmed by the same creative team (in particular, director Bryan Singer), they were all doomed.
While the first X-Men film was X-Men by name, these weren't the characters I had grown up with. This is by no means a dig at the actors. I feel they portrayed the characters as well as could be imagined, given the material they had to work with. Patrick Stewart as Charles Xavier was brilliant, as was Ian McKellan's Magneto. And despite my original reservations, Hugh Jackman knocked the part of Wolverine out of the park! But these still weren't the characters I had grown up with.
They were scaled down, simplified (almost insultingly so) shadows of what I knew them to be. In particular, James Marsden's portrail of Scott Summers. Through no fault of his own, Marsden's Cyclops came across as a stuffy, unlikable dick with a pole up his ass. That wasn't my Scott Summers.
Subsequent X-Men films left me with an even greater sense of dread for the franchise.
2003's X-2 felt hollow. The script pulled from 3 different story lines from the comics (the Weapon X Saga, the first half of the Phoenix Saga, and the Lady Deathstrike Saga), and merged them together in a sloppy, unfocused story that strayed even further away from the team focus of the books and the relationships between the characters.
2006's X-Men: Last Stand diverted even further away from the source material, with Brett Ratner's vision of this family of outcasts facing off against their ideological opposites in the Brotherhood of (Evil) Mutants. In particular, the killing of Scott Summers by a now resurrected and evil Jean Grey (somehow, mysteriously endowed with the near god-like powers of the cosmic entity known as the Phoenix).
Not taking into account the 2 Wolverine solo films, 2011's X-Men: First Class was arguably the best film in the franchise, although it was full of flaws and inconsistencies. And lastly, 2014's X-Men: Days of Future Past, which was also extremely well done by Singer, but had so many plot holes, inconsistencies, and diversions from the comic book cannon that despite genuinely enjoying the film, I at times wanted to rip what's left of my hair out!
This brings us to this year's X-Men: Apocalypse.
Teased with a scene at the end credits of X-Men: Days of Future Past with Apocalypse using his powers to erect a pyramid, his Four Horsemen looking on in the distance, I thought maybe..just maybe…they would finally get it right. Sadly, I was wrong. And woefully so. After watching X-Men: Apocalypse, and being so tremendously disappointed in the film that was released, I decided to do some research to try and find out WHY none of these X-Men films have lived up to the incredible potential they had.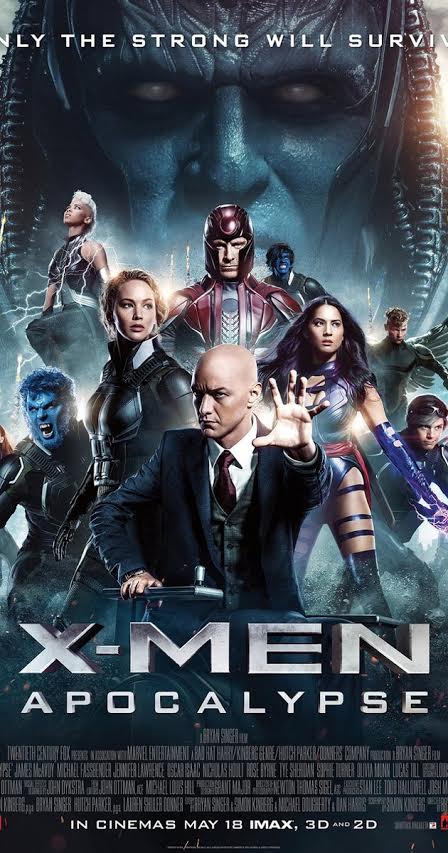 During my research, I learned that director Bryan Singer wasn't a fan of comic books. And he has admitted his approach to making at least the first X-Men film was a cynical one.
According to Hugh Jackman in a later interview,
Bryan Singer had this mandate that no one could read comic books on the set because when he was creating the first X-Men he wanted it to be very human and three dimensional. And he was worried that actors would come on set with an over-the-top performance if their perception of the comics was two-dimensional. Even though X-Men, as you know, is not."
Media personality ComicBookGirl19 and her team have made 3 impressive, extremely detailed and entertaining documentaries regarding the X-Men's history.
The first 2 are now available on her YouTube channel. The 3rd, which covers the Dark Phoenix Saga, is available for purchase on her Vimeo channel for the low price of just $3.99. I took my 14 year old son to see X-Men: Apocalypse. Then, when we got home, I purchased her 3rd X-Men documentary and we watched it together. At the end of the documentary, my son turned to me and asked, "why didn't they just do that?" in the movie? And that is a question I wish I had a concrete answer to.
This is why Fox needs to make a deal similar to the one Sony made with Marvel. The appearance of Spider-Man in Captain America: Civil War was so seamless and well done, that the announcement of  relaunching of the Spider-Man franchise, with Marvel at the helm, was greeted with boundless enthusiasm and excitement. Marvel knows what they are doing with these characters. Because they believe in adhering to the source material. Their films are more than just special effects driven eye candy and if the X-Men franchise wants to survive and endure, they need to wake up and follow suit.
What's your thoughts?
Leave a comment below.
Popular posts like this
The Empire Strikes Back: The Greatest Sequel Of All Time
Spider Man: Homecoming Trailer Just Hit The Web
Thor: Ragnarok: The Flick Flack Movie Review
Top 10 Hottest Women of Sci-Fi
Justice League Review
Comments
comments