Iconic Halloween costume company Ben Coooper, relauches brand with new products planned for the immediate future.
Those lucky enough to have grown up in the '70s still remember the amazing costumes from
Ben Cooper. Even though the costumes were made from plastic, everyone was crazy about them. Ben Cooper was one of the most successful Halloween costume manufacturers in America and were widely available in drug stores and chain shops like Sears and J.C. Penney for decades.
We recently spoke with owner Ira Cooper about the history of the company and his plans to bring Ben Cooper costumes back for a new generation.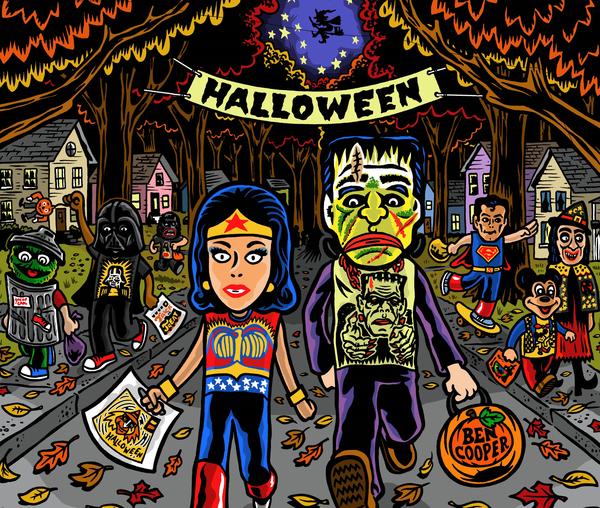 1. Ben Cooper Costumes, to me, symbolized Halloween growing up.
How did your family get into the costume business?
My father and his brother, Ben, were doing business together prior to the war, prior to World War II. At some point earlier on in their business careers, they were in something related to the toy business. It's sort of vague. The stories never really came very clear, except that it may have been things like dart boards and other sorts of things that you would try to sell or manufacture if you lived in a big city, and a lot of people around, and people were young, and being entertained.
Eventually, that became a theater costume business that provided costumes for, perhaps it was some famous places like Ziegfeld Follies, but for the most part, the workaday world of theater. Dad always said, my father was Nat Cooper, if an actress busted a seam in Chicago and you had the costume in New York, you got on a train to Chicago. It was that sort of thing.
Then eventually, being in the garment business, they noticed that it was a popular rising culture in Walt Disney, and play suits for kids, and play wear. This could only happen, of course, in an economy that's growing, and certainly it did. There are pictures of Nat and Ben when they were little boys dressed up as cowboys and such.
It sort of started, literally, as dress up and play, and as Halloween became a place where you could sell, or a time of year when you could sell more of your play suits, or your play sets, so it became a Halloween company.
2. Please tell us a little about your role in business?
Well, I was born in 1954. Ben's sons were about 10 years older than me, possibly even a little bit more. Bob Cooper might be 12 years older. My role in the business was almost as if it was another generation. Ben's kids were in line of ownership, Nat's portion of the business was not destined so much for ownership. Nat felt that he had his first obligation to his wife and not to his children. He thought his children needed to make their own way in the world, which I think was a very wise decision.
My role in the business began summers. When I was anywhere from 13 to 16 years old, I would be given responsibilities in the factory. There were various summers that were pretty unpleasant going into work every day in a hot factory in Brooklyn.
I majored in English at college, so I was not planning on going into the business, but my dad made me an offer while I was all the way across the country in Oregon. We thought the best way for me to get started would be selling. The first thing I did was become a salesman. That was a comeuppance for a Jewish kid from New York, when his first sales territory was Oregon. I mispronounced everything and had no idea what I was doing, but the Cooper name got you through.
I covered Oregon, Washington, and Alaska. That was my first territory. Alaska, when you mentioned it, it's got an awful lot of laughs around the showroom in New York. But in fact, I went up there and did business.
We had one customer out there when I started which was a chain of stores called Sprouse Reitz, or Sprouse Reitz depending on how you pronounce it, which was essentially a Woolworth type store. They were spotted all around the northwest. At that point, which was 1975-76, there were no chain stores. Wal-Mart had no stores up there.
There were some local chains like Pay Less Drugs which was an interesting chain. Various regional chains, and Fred Meyer of course, which became part of Kroger. But there were no national chains.
3. Was "Halloween" a full time or seasonal business for the company?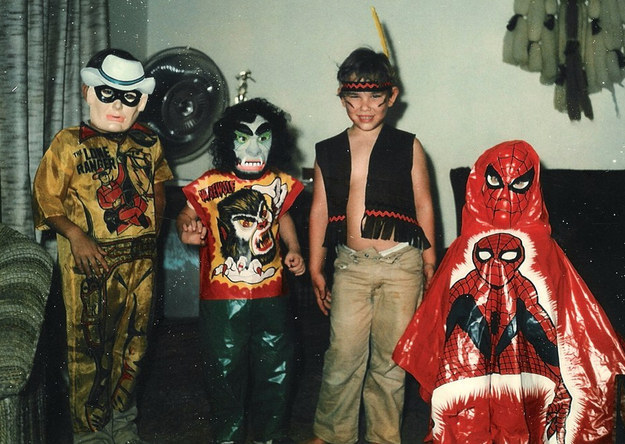 Well, once you got to a certain size, and don't forget, retail had to grow with them. If Sam Walton had continued in his five and ten cents stores, he wouldn't have grown into Wal Mart and there wouldn't have been this size orders. K-Mart, the same thing, if K-Mart remained five and ten cents stores, you know, you could close the factory for three months a year. But once…when retail began to grow exponentially, the culture began to grow exponentially, and the throw away culture began to grow exponentially, it was not only a full time business, you really planned your costumes and your production as much as 18 months in advance.
4. How long did it take to design and manufacture a new costume?
My father said even after he had deliberately moved production off shore in order to meet the price requirements of the big box stores, which we didn't call big box stores then, we called them chains, and business moved away from department stores who could charge more to these discounters. He said, you always keep your domestic production so you can move fast if you have to.
When a new character came out, perhaps it was a Christmas movie and all of a sudden it looked, the prospects, it wouldn't even most likely be a movie in those days it was a TV show, but maybe there was a second season or something. They had to ramp up domestic production of masks. This was before Star Wars, but you could take Spiderman as an example. Spiderman was a phenomenon that it didn't matter where you put it on the shelf, it didn't matter what price point it was, it didn't matter if they packed it upside down, inside out, and then turned the box around, it sold. As much as twice as much as Disney.
This thing became a very well planned phenomenon throughout the toy business where advertising, and consumer impressions, and seasonal TV shows, etc., were all laid out on spreadsheets by the television producers as they went out to sell the license. You could tell by the number of Saturday morning shows and the time that things were on whether it was going to be a hit. Because you could sell a certain amount of anything if there was enough consumer exposure even if it was a dud.
5. Can you tell us how you able to secure licenses for big name franchises like Disney, DC Comics, Marvel and Star Wars?
Well, I think it's a combination of things. I mean I think, and this is a personal opinion, I think it's very clear to me that Ben, being the talent that he was in creating value and attractive product and attractive artwork was step one, and Nat in his really conservative, quiet, so professional, such a dignified way that he approached everything, I think it was inevitable that they would get first shot at most licenses because clearly they made a superior product. They innovated vacuum forming and they mechanized forming. They innovated the window box, and they just had … Ben had an eye for art and he knew what he wanted whether he did it himself or he had somebody do it. It made all the difference in the world in the quality of the suits. Eventually people react to better quality. He made sure every, especially in the old days when there was labor and time to do it, he made sure the seams were all finished and things were not left sloppy.
6. How does it feel to have such a positive impact on generations of kids?
I think all the Coopers are surprised, although I forget, if it makes a difference. I don't think … because it was not a deliberate scheme, I always laugh when I see a YouTube or a comment or a blog or something where somebody says, look at this crap that Cooper produced, you know? They deliberately did this, they deliberately did that. You know, there were some times when corners were cut for price or corners were cut for time, but the overall sincerity of the business was such that Ben was interested in making good masquerade and good dress up and Nat was interested in pleasing his retail customers. You know, there was no cynicism in it and consequently there was less planning that you would think. I think it be appreciative of the fact that people reacted to the higher quality that they produced at pretty much the same prices as their competitors. Many times, as a salesperson, if you went back to the factory, whether you went to Nat or went to the sales manager and you said I need a lower price, nine times out of ten you never got it.
The price is the price, this is what it costs. If they don't want to do business with us, they don't have to, and just thank them for their time. They cut very few deals and again, it wasn't cynical because they didn't have to, it was just part of their character.
7. What was your favorite costume of all time?
Me? I was a strange child. I was a strange child, I read Spiderman comics but I wore Superman costumes. The only other one that I would wear would be Zorro, but that was when I was younger. That was maybe second grade. Once I discovered Superman, that was it for me.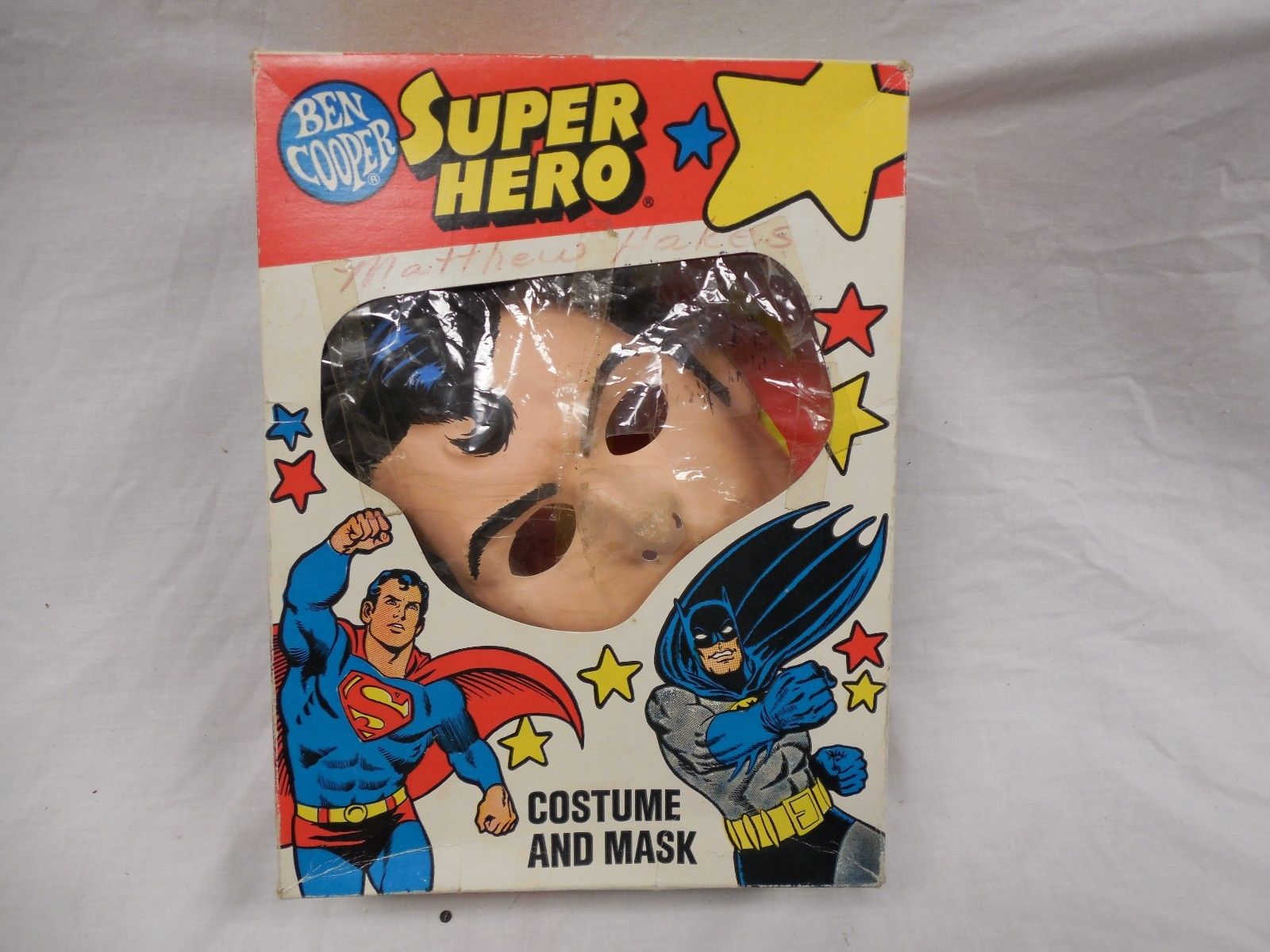 8. What is your overall assessment of costume industry today from a business standpoint?
Obviously, it's stronger than ever before. It's more innovative in material, but it's like many American businesses, it doesn't have, except in smaller or medium sized companies, everything is produced overseas so it's a whole different way of fueling an economy. You know, there are many people who started at Ben Cooper literally loading trucks that ended up managers and ended up being put through school to become engineers and raised families on what they could earn in the factory.
There were many, many fine people who raised families and yet they worked on the shipping floor.
9. I understand the Ben Cooper brand has been relaunched, can you tell us more about that?

Well, Jon Miller who is a writer and a business person and everything else, pestered me until I gave in because he really showed me that people have this nostalgic, some of them have a love, some have an interest, some have a hoarding.
But there's this appreciation at whatever level it is and that's what we are fueling. Whether we're going to produce per se this product or that product, I don't know. I think first of all the story has to be told, the real story, Ben's story, Nat's story, the family anecdotes that are germane to the subject. People want to know how it is that raw material comes in one door and finished costumes come out another.
But there's this appreciation at whatever level it is and that's what we are fueling. Whether we're going to produce per se this product or that product, I don't know. I think first of all the story has to be told, the real story, Ben's story, Nat's story, the family anecdotes that are germane to the subject. People want to know how it is that raw material comes in one door and finished costumes come out another.
We have no interest in competing that way. I think it's going to be somewhere around is there a Ben Cooper aesthetic in the artwork and in the appreciation of what went on. I'm not quite sure whether the best way to compare it is like there's a 2016, 2017 Camaro and there's a 1969 Camaro and they're vastly different. Like I say, I don't think we're going to be producing, we were not trying to get people to put on vinyl costume or compete with people who are well established in the costume business, not going to happen.
10. What is on your radar screen for the near future?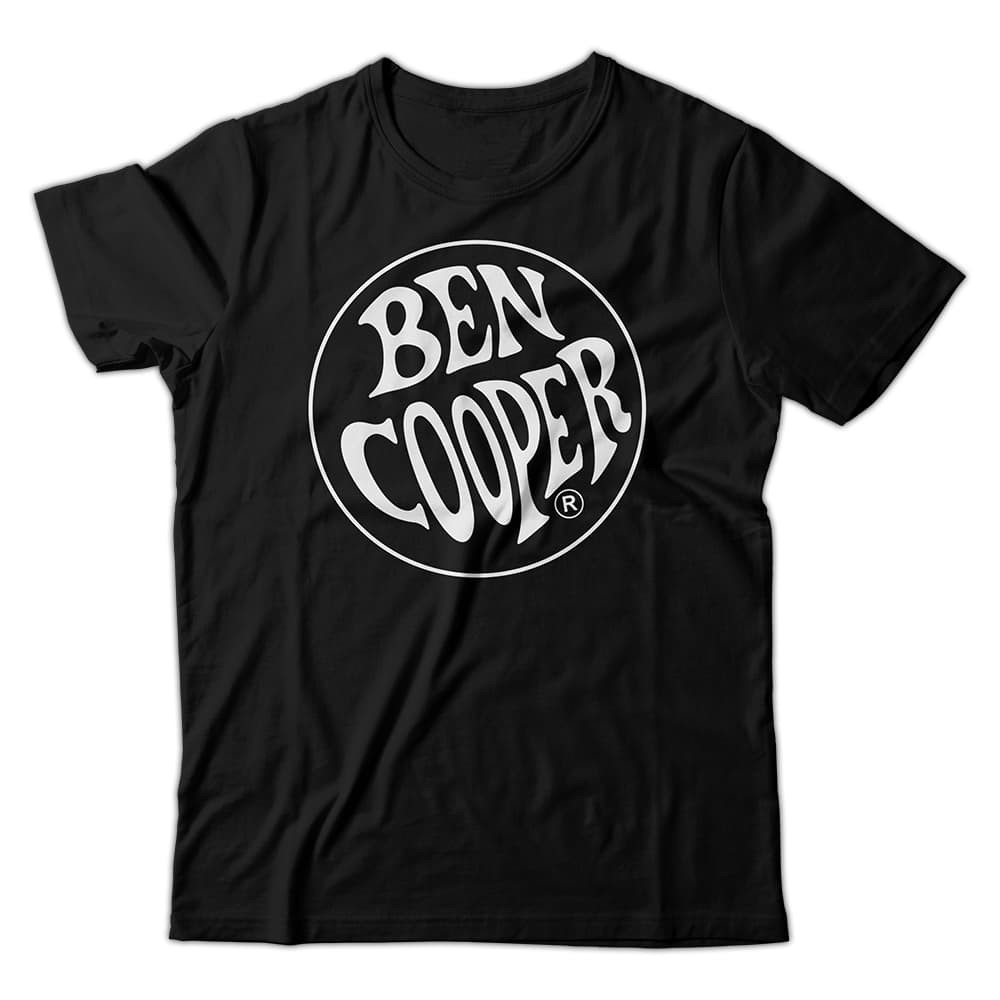 Well, Shifra Estelle who is the expert in social media websites and new age fashion, or whatever this generation's fashion is, is telling the story online bit by bit, and eventually there will be a bigger story. It will be out there. We're busy writing it.
You know, I think that story's going to be on various levels. I mean there's the sheer collectability level, there's the historical level, there's the anecdotal level, and then there's appreciation for this artwork which is so great because it really was Ben's, and other people at the time too, but it really was the aesthetic of the 50s, 60s, 70s, and 80s.
You know, these cartoons and all this stuff all the way from whatever Ben may have come up with to a licensed character to Hollywood. You know, we all know what Star Wars did.
Well, it's what I say after every call. How much I personally, and I think all of us at the new Ben Cooper, LLC, appreciate the fans. There's just every time we put out a blog, every time we put out an idea for a contest or mask or this or that we get another take on who's appreciating what.
I think that's what's going to allow this story in all its forms, which will be everything from telling the story itself to some sort of product with this art on it, I think that's what's allowing it to happen.
What's your thoughts?
Leave a comment below.
Popular posts like this
It's The Great Pumpkin, Charlie Brown: Celebrating Over 50 Years Of Halloween Fun
The Paul Lynde Halloween Special: 40 Years Later
Did You Own A Ben Cooper Halloween Costume?
Ben Cooper: Courting the Kings of Halloween
Elvira, Mistress Of The Dark
Comments
comments