Let's get this out of the way first:
is Rogue One good? Yes. Is it great? No.
Rogue One is set literally just before the events of the original Star Wars, and is about the ragtag band of heroes that stole the plans to the Death Star for the Rebel Alliance so the rebels could destroy the Death Star in the original movie, and it has the same look, fashions, and props of the first Star Wars, fitting it seamlessly into that time period.
Rogue One has a lot going for it: a solid, intriguing premise that expands the mythos of Star Wars, a good cast, the return of Darth Vader as a formidable villain (albeit for only 2 scenes), possibly the most spectacular aerial and space battle scenes ever in a Star Wars film, it shows us corners of the Star Wars universe we haven't seen before, absolutely impressive special effects, especially in the standout climactic battle scene, Donnie Yen's force sensitive, blind warrior Chirrut is a memorably badass character, the menace of the Empire is well drawn and the Rebel Alliance's dread and desperation in response are clear, and, in Alan Tudyk's droid K2SO, the film keeps alive the Star Wars tradition of the fun, heroic, comic relief droid sidekick.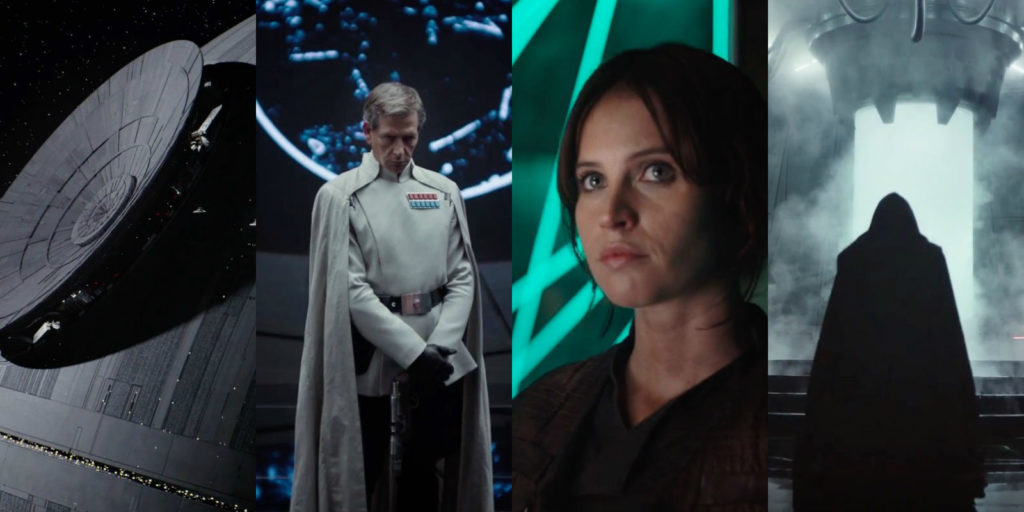 All of those make this a worthwhile addition to the Star Wars saga, but there are flaws which keep this from being an all time great.
First, few of the characters are fleshed out well- they're mostly people who've come along for the ride with little backstory or definition. For instance, Donnie Yen's aforementioned badass, Chirrut, has a devoted friend who has vowed to defend the blind man, but that's all we know, we have no idea why the two men are so close nor why the blind man has such faith in the Force. And those aren't the only characters so thinly written. It does lessen the impact of some events in the movie, unfortunately.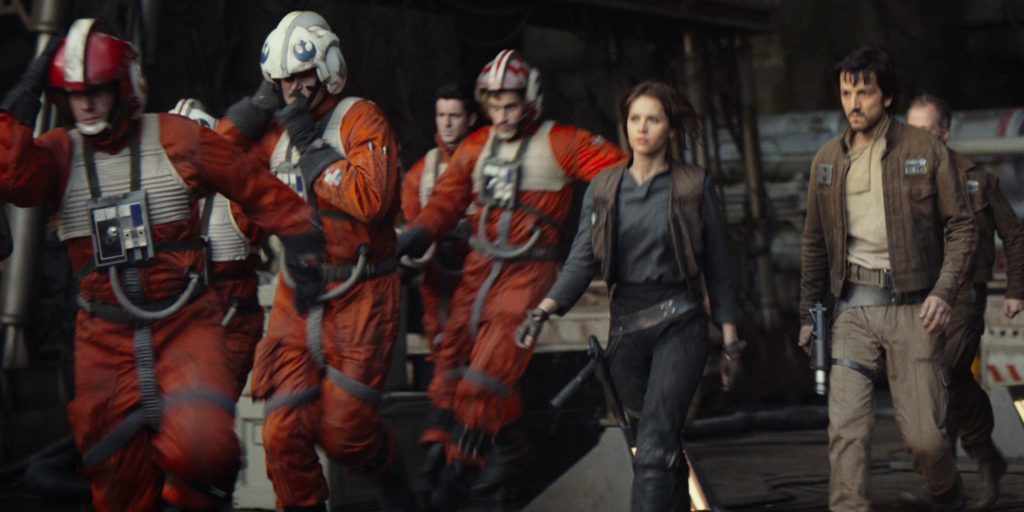 Also, the pacing is off- it feels too slow in parts and too rushed in others, though the third act is fantastic.
There are very few surprises in the movie-it isn't boringly predictable, but there are no real shocks, either.
While the CGI in the space battles is excellent, there are two human CGI characters in the movie, and the CGI is not nearly as effective as it should be- both end up being distracting (one is especially, painfully egregious) and it's baffling why they chose to use CGI instead of casting an actor or two for the roles, even though they are characters we've seen in Star Wars before (though I won't spoil it by saying who).
Those flaws aren't insignificant, but they aren't deal breakers, either. The movie has a great cast, top notch production design, a cool premise, phenomenal action sequences and a terrific third act. Overall, it's worth seeing.
What's your thoughts on Rogue One?
Leave a comment below. Comments
comments