Gen X was the first generation to grow up with video games.
You can count the amount of brilliant gaming systems we've had over the years.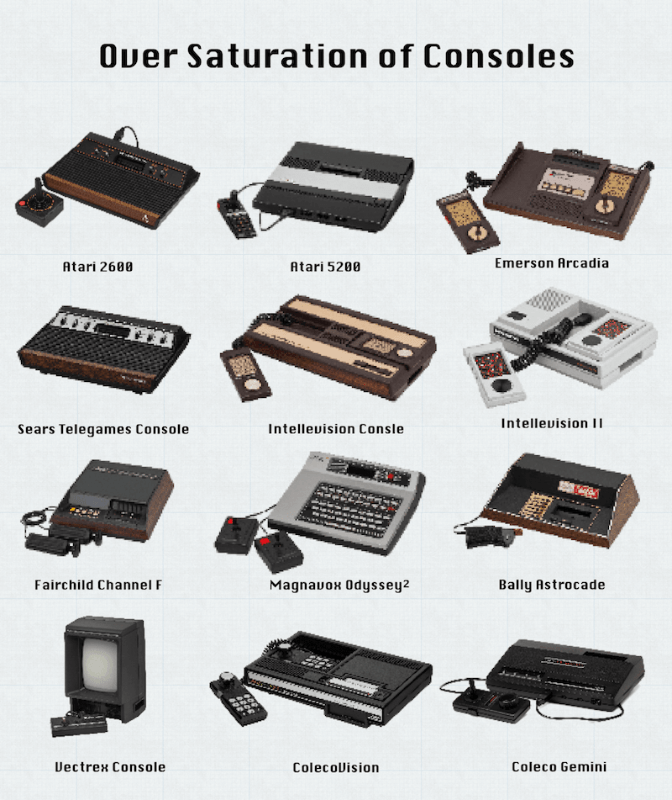 Some flopped, some succeeded.
Atari 2600, Colecovision, Apple II, ZX81, ZX Spectrum, Intellivision, Commodore VIC-20, Commodore 64, Dragon 32, MSX, NES, Commodore Amiga, Atari ST, Master System, Super NES, Megadrive, Playstation, N64 and Saturn. There are many MANY more. Some are remembered as significant pieces of gaming history, others resigned to the bargain bin of your friendly local internet store. And they all had differing aspects as to WHY they were so brilliant.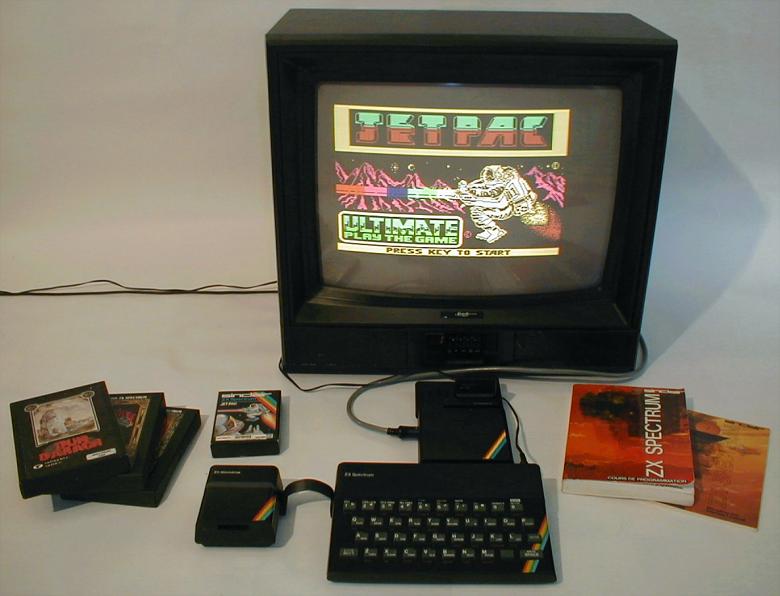 What's the closest this current generation has to playground arguments of old?
You can nail on why folk argued over Atari vs Intellivision.
We had the epic console wars of SNES against SEGA and Playstation vs. N64. This is something you simply can't do for the current generation. It's black box with bits of PC in it that does the exact same thing as other black box with bits of PC in it. It's only a brand-name competition, as shallow as Sprite vs 7 Up vs Mountain Dew.
They all do the same thing, with only minor, unimportant alterations.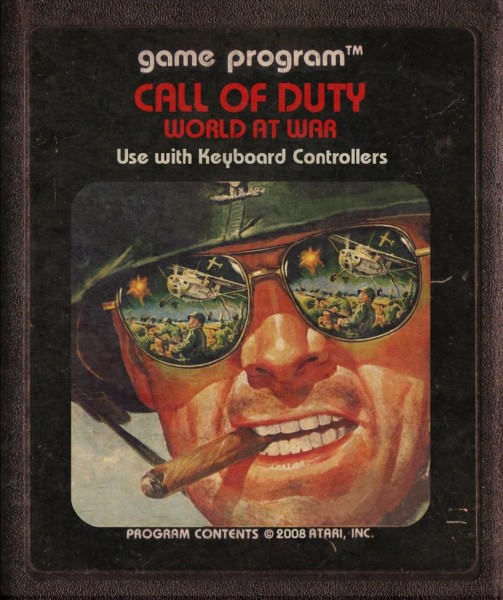 This is why all Call of Duty games are cross-platform.
The Spectrum couldn't do the staggering RPG's that the Commodore 64 could do, and any Miner Willy games on the Commodore were charmless guff.
Well, exclusives. There are a few exclusives for each nocturally coloured nightmare, standouts being The Last of Us.
To entirely dismiss some of the games would, of course, be fatuous. Last of Us is an excellent game, with a wonderful story. Linear, for the most part, it's still a game deserving of its acclaim. And it does LOOK great, but such was the love put into this game, that it could look bloody awful and it would still be excellent – not that many modern gamers would believe that, of course. Similarly, the first Halo games (i'm reliably informed later ones veer from reasonably ok to slightly not-bad-ish) the Gears of War series, which weren't too shabby either, but (like later Halo titles) are out of reach for anybody who deems it more viable to purchase a good gaming PC (we don't pay to play online games, you see, and we have LOTS of game sales throught the year.) Uncharted, Forza, and a slew of (usually Sony released) games such as Folklore, Heavy Rain, etc. tend to fare quite well. And then there's Call of Duty.
Sadly in modern gaming, very little is unique, or groundbreaking.
The older systems simply offered a uniqueness and originality.
Publishers frequently eye the money maker. Why take a chance on a sequel to Sam and Max, when "Generic FPS Type X" will generate a ton of cash, which will usually be spent on developing and marketing "Generic FPS Type Y". To make more cash. Ad infinitum.
I'm not an old fuddy-duddy who's set in my ways. I play and appreciate modern games (as you may have summised, i'm a PC gamer – but one of the nice ones, not an Elitist one!) but we seem to be at a low point in gamings history. Money trumps professionalism, originality, and bit of the old derring-do. Nobody outside of the indie-scene has balls any more.
And all of this pointedly means I will continue to go back to retro.
What's your thoughts?
Leave a comment below.
Howard Scott Warshaw (YARS REVENGE, E.T.) Talks About The Early Days Of Atari
Begun the Console Wars Has: Intellivision Strikes Back
Colecovision: The Arcade Quality Game System
Video Games to Tabletop RPGs
Hottest Women Of The 80's
Comments
comments