With retro gaming trending at a high rate, the debate tends to end always in the same way.
We all want to get the nostalgia we had when we had got our first console. Depending on your era, with mine being the Nintendo entertainment system or the Atari 2600 in the 70's or Coleco Vision in the 80's, we want to just sit back and enjoy what gave us happiness when we were younger.
As I'm always looking to increase my personal collection with the same nostalgia, gaming in your 30's and 40's doesn't always seem so cut and dry. As much as I'm an advocate for most things retro, these days I look for more in depth story lines and characters to hold my attention. Maybe because with work, bills and my significant other its hard to invest time.
Don't get me wrong I played through Super Mario brothers over a thousand times and I love it, but with games it's always good to have more depth.
So with that being said and the Assassin's Creed series turning 10 years old, I thought it would be good to cover for this segment of RETRO REPLAY.
I'll be reviewing Assassin's Creed II, part of the Ezio trilogy.
If you are new to the series, Assassin's Creed 2 makes the movements of the character and gameplay mechanics a lot more simple. For this installment I will be playing on a PS3. The series has had its up's and down's through the years, but the one game that stood the test of time was the second.
The main protagonist is a company called Abstergo.
They developed a machine called the Animus to use a person's blood to have them relive their ancestor's memories.
The main character is called Desmond Miles and when the game starts, Desmond is approached by a rogue company employee named Lucy. He later escapes Abstergo. and uses the Animus to extract memories of his ancestor Ezio.
The beginning of the game has its slow points.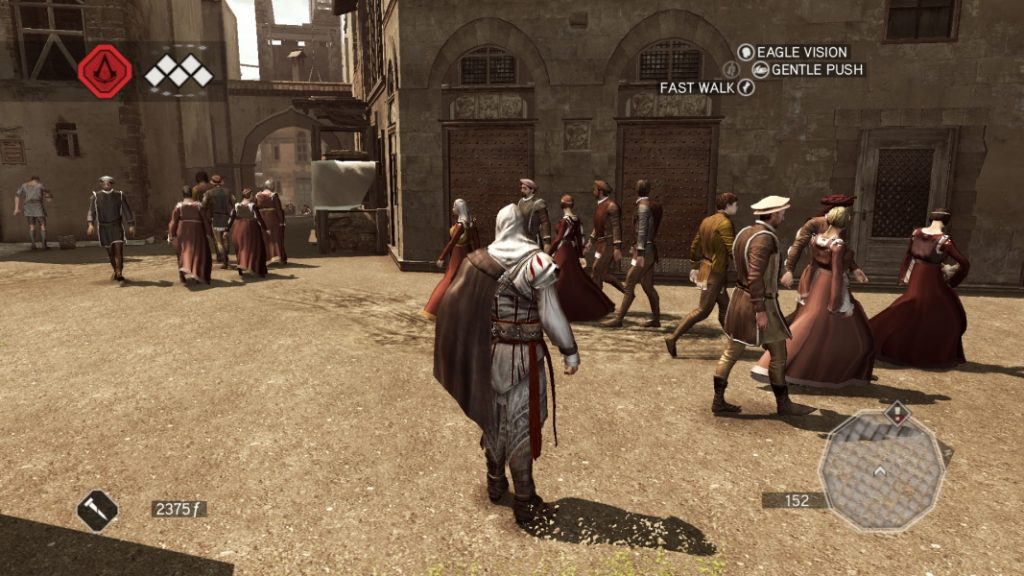 You feel you want to get straight to the assassinations.
You have to complete mundane tasks to learn the basic controls. It's tedious but necessary. You follow Ezio as young man through 14th century Italy, taking on missions and discovering secrets. With breathtaking views of Florence, the mountainside and Rome, it truly shows what the PS3 hardware was capable of. You soon learn that Ezio's father was more than a simple renaissance man of the time. Even Ezio sees that there's something going on that he can't figure out. Talking with Ezio's mother you soon meet the historical figure Leonardo Da Vinchi who later helps you throughout the game.
The open world gameplay gives you plenty of options to finish and complete the game the way you want.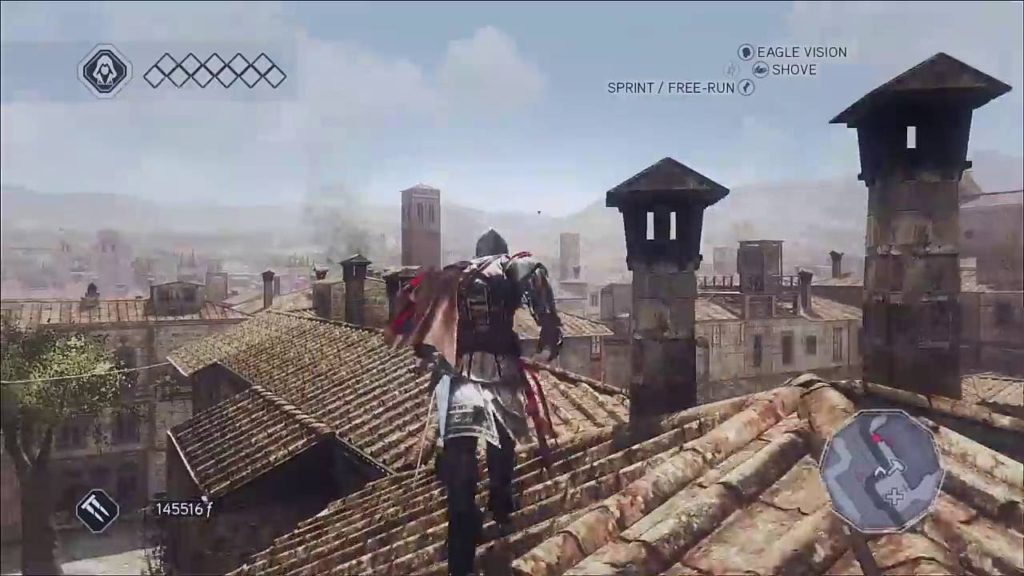 Each battle can be epic in its own right.
Earning the currency of florins for each task gives a lot more in depth gameplay than the predecessor Assassin's Creed. Each memory gives Desmond a look through Ezio's eyes and each decision you make further progresses you in the game.
I only accepted all memory starts and searched for each of the codex pages, which unlocks your last and final memories.
I also completed each task to unlock Altair's armor, which is the protagonist of the previous game.
I noticed that during these challenges to unlock the armor, you would have to execute each jump and climb with perfection. That being said, it only made the game play more interesting causing a sense of accomplishment. From carriage chases to infiltrating the Vatican, the story of Assassin's Creed II has its ups and downs.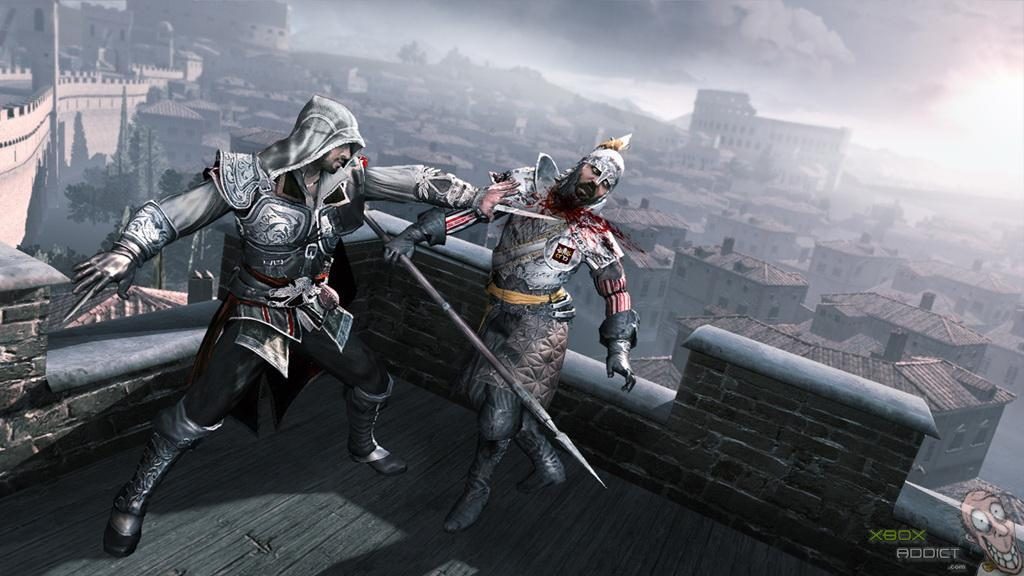 It didn't take long to get a vast amount of trophies for completing specific tasks during gameplay.
One of the reasons I liked Assassin's Creed II is that it only took me about 22hrs of gameplay to complete it. Which to me was worth the time. Everything else from storyline to gameplay is incredible. With prices dropping for next gen consoles picking up this title wont break the bank and I recommend a play through if you're looking for an enticing game to hold your attention.
What's your thoughts?
Leave a comment below.
Popular posts like this
Howard Scott Warshaw (YARS REVENGE, RAIDERS OF THE LOST ARK) Talks About The Early Days Of Atari
10 Awesome Toys We Had Growing Up In The 80s
These Nerdy Girls Just Made Cosplay Sexy
Top 10 Colecovision Games Of All Time
NES Classic Edition Review
Comments
comments