In my last article, I talked a lot about the similar DNA of video games and pen & paper roleplaying games, as well as how easy it can be to adapt your favorite video game into an rpg.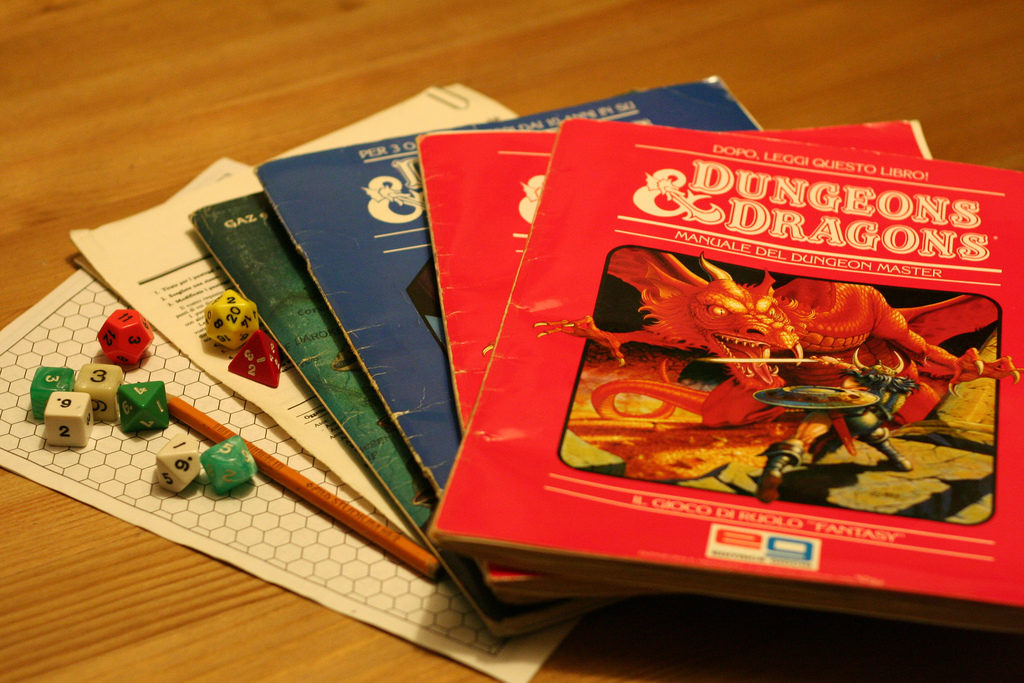 While I gave an example using the Elder Scrolls series, this time around I'm going to tackle a few other popular video game franchises and try to match them up with an appropriate system.
Dark Souls
Come on, what real gamer doesn't love the Dark Souls series?
It's the franchise that separates the men and women from the boys and girls. Ruthless character development system, relentless enemies, and punishing gameplay that doesn't give a damn about your squishy feelings, the Dark Souls games aren't so much a source of entertainment as they're a test of character and intestinal fortitude. To recreate the Dark Souls experience at the table, we would need a system that is equally disdainful of your fragile ego and brutally punishes your every mistake (or even when you've done nothing wrong, just to teach you a lesson about the fragile, tenuous nature of your meaningless existence).
This one's easy to answer: Lamentations of the Flame Princess (LotFP).
Written and published by James Raggi, LotFP is a particularly grim reimagining of the original, first edition Dungeons & Dragons rules.
One of the most prominent games produced by the "Old School Renaissance" (OSR) school of game design, LotFP takes all the unforgiving and harsh challenge of the original D&D and wisely discards or updates all of the clunky rules. The result is a streamlined game system that thrusts players into a dangerous, weird fantasy world with significant horror elements. It is not a system for powergamers; you will almost certainly die a lot, even at high level. No power comes without cost, and you never really become powerful enough to avoid danger altogether. You could run a very authentic Dark Souls campaign using LotFP with very little modification (although you might need a monster manual; I suggest Raphael Chandler's delightfully bizarre Lusus Naturae for some very Dark Souls appropriate baddies). And the best part is that it's affordable. You can pick up a pdf copy of the rulebook without art for free, and the fully illustrated version is a mere $5.00.
Destiny – Halo – Doom – Killzone – Borderlands
I probably should have just called this category "Insert Sci-Fi First Person Shooter of Choice Here."
Many of these games have surprisingly deep and compelling lore, even if you don't think much about it while you're shooting hordes of bad guys in the face. The problem with shooters is that you rarely get the chance to do much with all that lore. Aside from interacting with elements of it during various missions, the relentless pace prevents you from exploring the world in greater detail. Since many of these games are quite popular, it might be a bit easier to get buy-in from potential players who have a passing familiarity with the settings having played the games. To recreate the frenetic experience of an fps at the tabletop, you would need a fast and simple rules system that offers tons of flexibility to accommodate all the weapons, equipment, and vehicles you encounter in these games.
Published by Pinnacle Entertainment, SW is an action oriented system that is easy to pick up and doesn't get bogged down with unnecessary detail.
It's a generic system, meaning that it provides you with plenty of tools to build your own campaigns, but doesn't provide a ready-made setting. That works great for adapting an fps; you can simply keep what you need and discard what you don't. The real key is that SW provides a good system for fast paced combat that doesn't require you to bust out a calculator every time somebody takes a hit or opens up on enemies with a fully automatic weapon. Another affordable game, you can buy the full color paperback rulebook for a mere $10.00. For sci-fi games, it's probably worth picking up the Science Fiction Companion, but it would be pretty easy to run most of these games simply using the core rulebook. As long as players feel like they can get the guns they need and get plenty of opportunity to shoot their favorite bad guys, they're probably going to have a great time bringing their video game avatars to life at the table.
Fallout 3
The number of hours people have lost to this game series is probably too great to be accurately counted.
Lord knows I logged an unbelievable amount of time on Fallout 3, and my son probably lost entire weeks of his life to Fallout 4. But if you're a gamer, I don't need to sing the game's praises because you already know forging you destiny out in the irradiated wasteland is incredibly addictive and compelling. Whether you're playing the original isometric computer games or Bethesda's immersive first person sequels, Fallout's combination of setting detail, memorable characters, and moral quandaries make it the ideal candidate for a pen & paper roleplaying game. It's kind of remarkable this hasn't happened yet, but if you really know your Fallout franchise history, you'd point out that it actually should have happened…sort of. When Interplay developed the original Fallout, the game was supposed to adapt the rules of an existing pen & paper roleplaying game to drive the game engine and character development. Somewhere along the line, the licensing deal fell through and Interplay developed Fallout's signature S.P.E.C.I.A.L system to replace the old system.
It should come as a surprise, then, that this abandoned game system is still the ideal ruleset for running a Fallout campaign: GURPS.
One of the oldest generic game systems still in print, GURPS (Generic Universal Role Playing System) is the flagship rpg line for Steve Jackson Games (better known to most people today as the publisher of the car game Munchkin).
GURPS is an incredibly versatile generic system that can be adapted to almost any genre, but tech-heavy science fiction is kind of its wheelhouse. While you need to pick up multiple rulebooks in addition to the two core rulebooks to get all the available options (for a Fallout game, you'd probably need the Ultra-Tech and Bio-Tech supplements), GURPS provides the tools to build anything your game would ever need. Want to have a Pip-Boy that does everything it does in the game? You can build it in GURPS, right down to the most trivial features. Want to have a character with every advantage and weapon you saw in the game? Again, GURPS has you covered. The problem with GURPS is that the learning curve is a bit high. It's not a complicated system once you get the swing of it, but the person running the game will have to build everything about the campaign from scratch. GURPS is kind of like a cool Lego set that comes in a big box and pictures of ten things you could build with the various pieces. Fortunately, there are a lot of people out there who have already done this hard work, creating ready-made GURPS campaign settings you can use with minimal preparation. In fact, somebody apparently even thought GURPS was as well suited for Fallout as I did…
So as you can see, this is a pretty easy process. It's a simple matter of matching the core gameplay experience of a video game with a pen & paper system that can deliver the same experience at the table. Don't be afraid to get creative and experiment. After all, that's one of the greatest advantages that rpgs have over video games; you don't have to be a programmer to perfectly tailor the game experience to match what you're looking for.
Popular posts like this
D&D Fans Check Out Our Interview With Michael Witwer, Author Of Empire of Imagination
5 Movies to Help Get Your D&D Campaign Off the Ground
10 Awesome Toys We Had Growing Up In The 80s
Video Games to Tabletop RPGs: Making the Jump
These Nerdy Girls Just Made Cosplay Sexy
Comments
comments