On Friday, June 20th, 1975…just shortly after my 5th birthday a groundbreaking film from a relatively new director was released.
Based on a novel by Peter Benchley that my grandfather had been raving about for months, all of the adults in my life were excited to see it! And the one thing the older men in my family loved just as much as the sea was their love of movies. There was a ton of hype about it prior to its release, which back then was unheard of. All they did was talk about it! And from what I knew at the time, it was about a shark. At 5 years old, I knew what a shark was. I'd seen them at the aquarium. But that didn't prepare me for the event that would forever change my life.
The event that was…JAWS!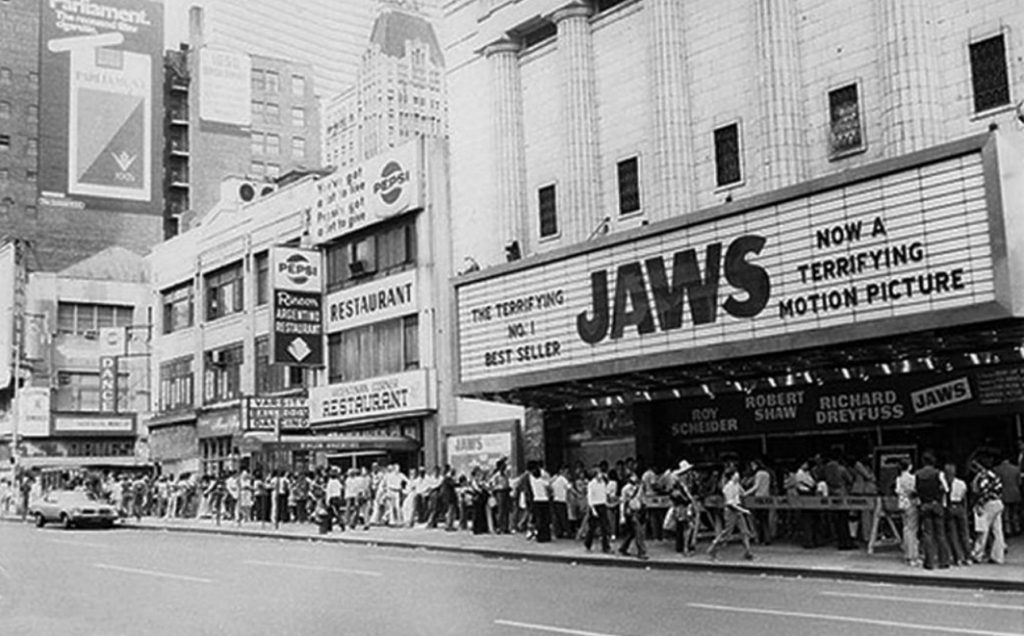 On Saturday, June 21st, my grandparents took me to the movies. All I can recall, with crystal clarity, is when the main feature began. The opening music was brief, but haunting…and terrifying! I remember recoiling into the back of my seat as it penetrated me right to the core! And the opening sequence made me feel so claustrophobic! It was the camera panning around under water, which was expansive, yet had me feeling trapped and boxed in!
Little did I know that the ride of a lifetime had only just begun!
5 minutes into the film, the first shark attack happened. What terrified me more than the actual attack was that you couldn't see what was attacking her!
I mean, I knew it was a shark. I think everyone knew it was a shark. But not being able to see the shark eating the young girl alive was actually more terrifying than seeing it! Just the tough of what could possibly be tossing her around like a rag doll under the dark waters was more horrifying that what they ever could have shown us!
12 minutes later, the second shark attack happened. This time, you could see part of this gigantic, man eating shark's body, flipping the boy and his inflatable raft over…its fins visible for all to see! Police Chief Martin Brody's (Roy Scheider) reaction mimicked my own! I was frozen! Glued to my seat! I literally couldn't move! Yes, I knew what sharks were. I knew what they looked like. I knew they were supposedly dangerous. But I never imagined that the quiet creatures I had seen at the aquarium could be capable of such…carnage!
Until watching it again, several years later, the remainder of the film was a bit of a blur to me. I remember Robert Shaw's Quint dragging his fingernails across a chalkboard, with a crude drawing of a shark with its mouth wide open and a human figure in its mouth on the board. I remember Richard Dreyfuss' Matt Hooper arriving on Amity Island. I remember some out of town shark hunters catching what Hooper then identified as a Tiger Shark…and even at 5 years old, I knew that it was much too small to be the shark responsible for the attacks.
I also remember the human moments of the film, that gave me a reprieve from the horror. I recall Hooper saying, after asking where he could find a restaurant or hotel, "Ha ha, they're all gonna die!" The joyous music that accompanied our three heros as they chased the shark further out to sea, attaching barrels to it in an effort to weigh it down and tire it out. And Quint singing "Farewell and adieu to you fair Spanish ladies. Farewell and adieu to you ladies of Spain"
(I especially rememeber that song, because my grandfather sang along with Quint during that scene).  I remember Hooper's sense of humor being much like my own. Yes, even at 5 years old, I was a bit of a smart ass, so I immediately identified with Hooper.
I rememeber Brody's infamous line, "You're Gonna Need A Bigger Boat…"
What Steven Spielberg had done back in 1975 was basically make an Alfred Hitchcock thriller on the ocean.
The suggestive manner in which he presented the audience with the initial shark attacks were far more terrifying than actually showing a huge mechanical shark chewing on someone. And the minimalistic  score from John Williams set the tone for every single aspect of the film. It told you when to feel joy, when to feel optomisim, and when to feel fear. It was a living, breathing component of the film, and accompanied Spielberg's approach to story telling flawlessly.
We all know now that Spielberg was basically forced to shoot a majority of the film in a suggestive manner due to problems with the mechanical shark and going over budget, but none of that lessens the accomplishment of making such a brilliant film. And it was this seamless merger of techniques that made so many other brilliant films to follow possible. Remember that Star Wars came out just two years later in May of 1977, and Close Encounters of the Third Kind (another Spielberg masterpiece) came out in November of 1977. Both films were considered pure cinematic triumphs in every possible aspect. Much of success of those films was due to the groundwork Spielberg laid out with Jaws in 1975, including using an orchestral score from the amazing John Williams, who up until that point was best known for his television show themes (Lost in Space, The Time Tunnel, Land of the Giants, and the pilot episode of Gilligan's Island), a few disaster films (The Poseidon Adventure, The Towering Inferno, and Earthquake), and the legendary theme from 1959's Peter Gunn.
So Jaws was indeed, at least for me, a watershed moment in motion pictures. Without the accomplishments Spielberg made with Jaws…without its monumental success…we would not have gotten so many of the incredible films that broke sterotypes, took chances, and dared to be original.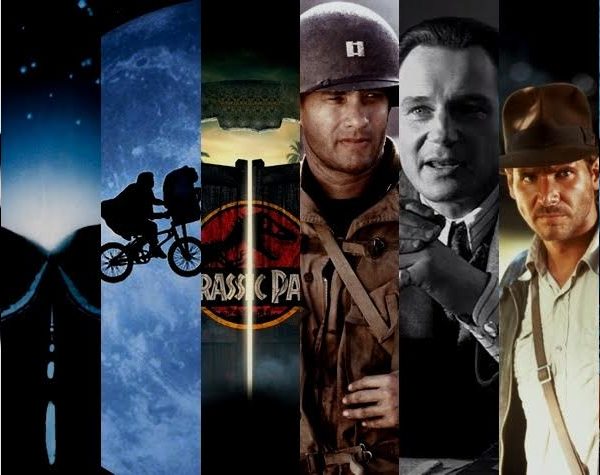 Without Jaws, films from Spielberg like The Blues Brothers, Raiders of the Lost Ark, E.T. the Extra-Terrestrial, Poltergeist, Gremlins, Back to the Future, The Color Purple, Jurassic Park, Schindler's List, Saving Private Ryan, and even The Goonies would not have been possible. And, obviously, films from George Lucas like the Star Wars Trilogy and even 1988's Willow (yes, George Lucas wrote and produced it) would have never seen the light of day. Steven Speilberg shattered perceptions in Hollywood and let the world know that brilliant, character driven films were not only possible, but profitable.
Jaws has changed my life. Not only have I not been able to swim comfortably in the ocean since seeing Jaws all those years ago, but I haven't been able to watch almost any film involving any type of shark attack as the central plot since.
What's your thoughts?
Leave a comment below.
Popular posts like this
TEST YOURSELF: Can You Guess These 70s Movies By One Image?
10 Classic Movies Every Man Should Watch Before He Dies
Every Star Wars Movie Ranked Worst To First
Top 10 Bond Girls Of All Time
Hottest Women of The 70s
Comments
comments