Victoria De Mare is one of Hollywood's reigning "Hottest Horror Scream Queens" for over a decade according to the cover feature editorial article of the January 2017 issue of Hustler Magazine.
She has appeared in over 110 Film & TV productions & counting. She is best known for her creation & portrayal of the sexy demon succubus clown, "Batty Boop" from the horror/comedy feature series, 'Killjoy', which will be available as an action figure resin doll statue courtesy of Full Moon Collectibles worldwide September 2017.
Victoria is a graduate of New York University with a B.A. in Theatre Arts and Broadcast Journalism. In addition to being a prolific character actor, she is also a published writer, published poet, professional model, live talk show host & producer, as well as a professional dancer & former member of the Hart Pulse Dance Company, Wilmington Ballet Company, & Joffrey Ballet Company with guest artist performances at the St. Croix Ballet Company in the Virgin Islands.
Victoria is also a professional lead, back-up, & harmony vocalist as well as a songwriter, composer, arranger, producer, music publisher(ASCAP), & catalog artist with over 50 songs on the Warner Music Group Film & TV Licensing catalogs. Her 2016 pop/rock album, 'CanUNotTell' & latest 2017 singles are available to download or stream on iTunes, AppleMusic, AmazonMP3, Spotify & everywhere online with ringtones available exclusively on the iPhone worldwide.
Victoria was kind enough to do an interview with us: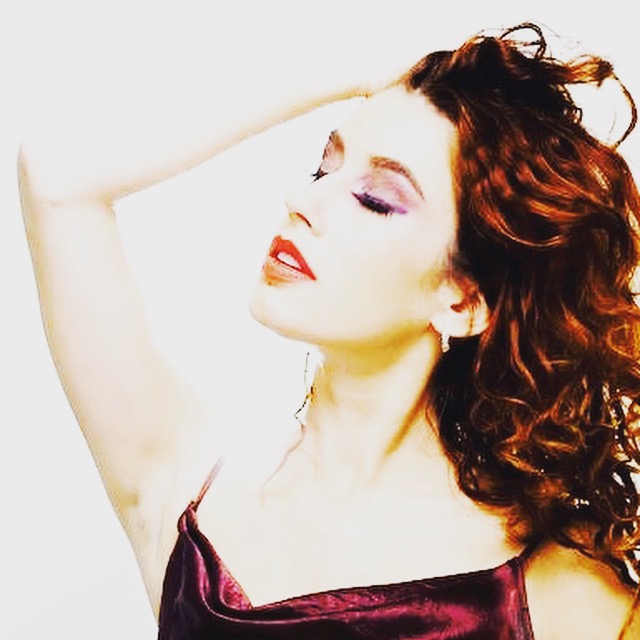 1. If you were walking down the street, and recognized by someone, what have they most likely recognized you for/from?
VDM: Yes. I've already been recognized around LA at local bars & parties for 'Werewolf In A Women's Prison ', as well as a local car wash for a TV show I was on called "Deadly Sins".
2. Is there a difference between an actor and a movie star? Which one would you prefer to be?
VDM: Possibly. I think there's a difference between a "character" actor who plays different roles constantly from the actors who just play either an extension of themselves over & over or just the same role in every production. But, I'm fine with being called an actor and/or a movie star!
3.Tell us about your fans. Any crazy fan encounters?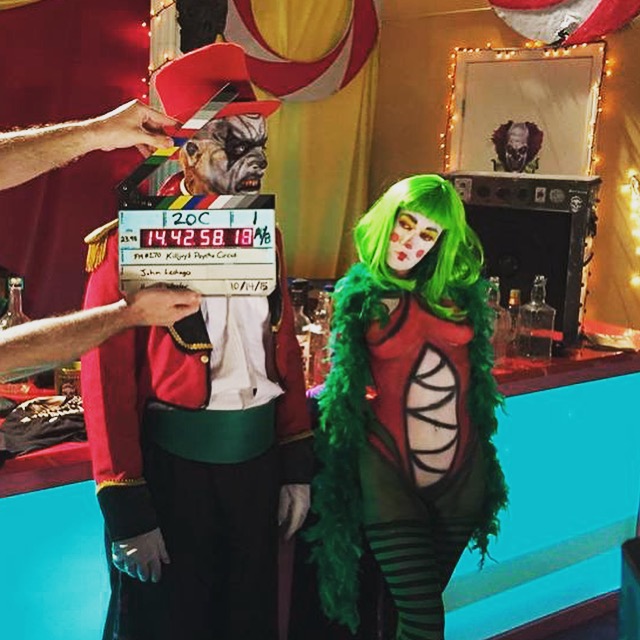 VDM: I adore them. I get monthly fan mail from my loyal fans from everywhere worldwide from Singapore to Canada to the U.K. to Germany to Mexico to France to nationwide all over the U.S. Thankfully nothing super crazy yet!
4. Have you ever made friends (or more) with a fan?
VDM: I hired a fan to be the President of my Fan Club once for a couple years. And, we became good friends during that time.
5. How do you handle some of the saucier scenes you have to do sometimes? Or rather, how do your friends and family?
VDM: I love them. The saucier the better. It's more controversial. But, I always maintain absolute professionalism when shooting them. It's at times very uncomfortable & everyone just ends up laughing after each take. My rule is never to do anything on camera that would offend my Mom! She's a big fan of mine & I'm very grateful for her support & encouragement.
6. Is there anything you won't do on film?
VDM: Yes. I won't do hard core porn, lol.
7. Do you think the public sees a different side of you than the one family and friends see at home?
VDM: Absolutely. Who I truly am is nothing like the characters I portray in my work. I'm not really a demon succubus clown from Hell, but I play one on TV!
8. You've one movie, one performance, to convince the city of Los Angeles that you're deserving of a star on the walk of fame. Which performance do you show them?
VDM: Well, you have to contribute almost $40K to get one of those stars, so perhaps I haven't performed that role yet, but if I'd have to choose one now it would be "Batty Boop" in 'Killjoy's Psycho Circus'. The role & film that earned me an iconic doll/action figure. 🙂
9. And finally, plug away! Where can we find you this month?
VDM: 'The Black Room' on Amazon Prime & VOD. 'Dracula In A Women's Prison' on Vimeo OnDemand. 'The Holy Man' on Amazon. 'The Blessed Ones' on Amazon Prime, VOD, & at over 750 Family Video Stores nationwide & in Canada. And, at Dark Delicacies Bookstore in Burbank, CA 8/20 for the 'Hotness Of Horror' signing.
What's your thoughts?
Leave a comment below.
Popular posts like this
Actor Miles Doleac (AMERICAN HORROR STORY) Talks About His New Exorcism Chiller 'Demons'
Interview With Horror Film Producer & Director P.J. Starks (VOLUMES OF BLOOD : HORROR STORIES)
Emmy-Award Winning Director Ryan Bellgardt Gives Us His New Creature Feature 'GREMLIN'
Tony Todd (CANDYMAN, THE ROCK) Stars In The New Comedy Horror Film #FromJennifer
Sexiest Women Of Horror
Comments
comments