This January, get behind enemy lines with writer-director 's sci-fi actioner Battalion.
When a devastating attack on Los Angeles by an army of machines from a parallel universe sparks a massive world war, Californian surfer John Blake joins up with the US Marines to head across the Pacific to join the fight against the machines.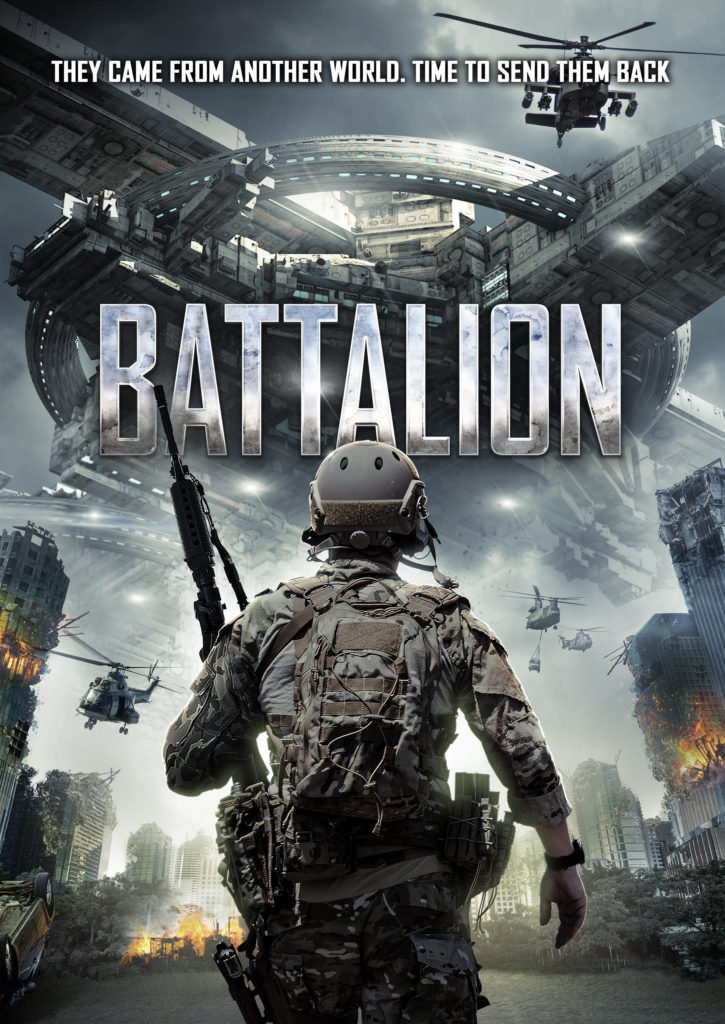 Jesse Richardson ("Riot Girl"), Ellen Williams (Wyrmwood: Road of the Dead), and Michael Thomson (Harry Potter and the Half-Blood Prince) star in Battalion, from High Octane Pictures, available on Digital from 1/9.
Official Trailer
What's your thoughts?
Leave a comment below.
Popular posts like this
Chris Pratt Escapes Dino-Dangers In The New 'JURRASIC PARK: FALLEN KINGDOM' Trailer
See The New Trailer And Poster For AVENGERS: INFINITY WAR
Marvel's New BLACK PANTHER Trailer Unmasks T'Challa
The Walking Dead "Time for After" Review
Top 10 Hottest Women of Sci-Fi
Comments
comments