After spending a decade in wrestling, Francesca Zappitelli put pen to paper on a documentary that would spotlight the women of the sport.
That movie, Ballerina I'm Not, releases in October on Amazon. It tells the underdog story of the prolific journey that women take to follow their dreams and find their way in a male dominated fight industry.
Francesca was gracious enough to do an interview with us:
1. There's no doubt about it, you're a woman of many talents – wrestler, actor, producer, filmmaker. What do you consider yourself first and foremost?
Thank you! I'm a mom first, there's no days off with that job.
2. Has the transition been easy from wrestler into these more mainstream Hollywood roles?
When there wasn't opportunities I created my own. There are always a lot of noes but I kept on going and now those noes are turning into yeses. Anything great takes hard work!
3. Having lived the life, we don't need to ask what appealed to you about doing "Ballerina I'm Not" but I imagine misconceptions about the sport is a big reason?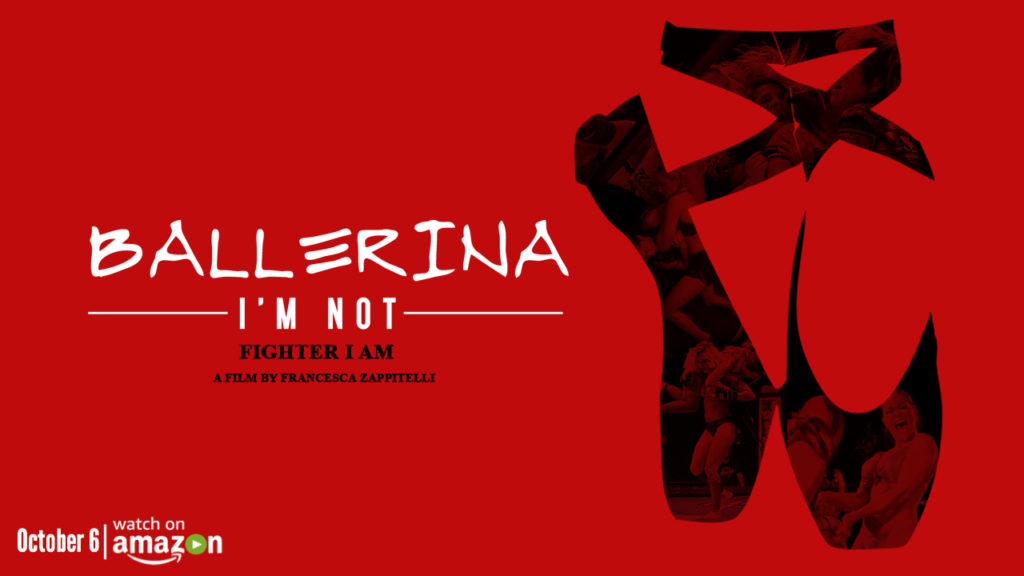 Yes, I wanted to combat the linear thinking that says because you're a female fighter you have to be the stereotypical version of it. Society is plagued with stereotypes that can put people in a box. I feel like this has happened to women in the wrestling world and they are so much more.
4. How would you describe the flick to the readers?
Ballerina I'm Not is both insightful and an emotional backstage pass to a story that hasn't been told.
5. How truthful is it? Warts-and-all?
Maybe not warts and all but definitely blood, sweat and tears. The film is genuine.
6. What was the initial idea behind the doc?

After spending a decade in wrestling I thought this would be a good place to start. I wanted to venture into filmmaking, my mentor at the time said I should make something about what I know.
7. What about the doc do you feel holds the viewers attention?
It's the underdog story, Rocky Balboa with boobs… sorry for the weird visual. It's a classic underdog story.
8. And are you in the film?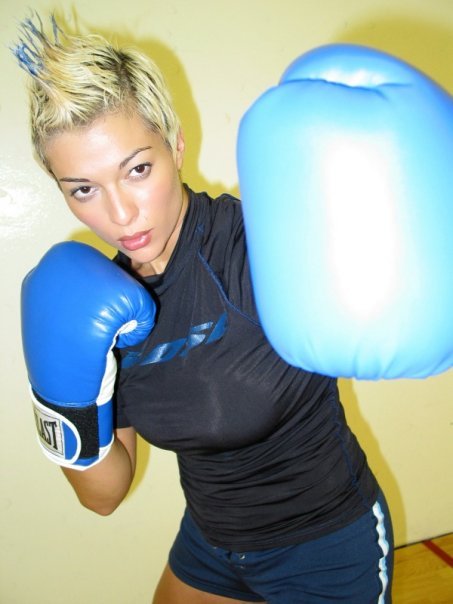 Who do you think is Rocky Balboa with boobs?! These are my trails. These are my triumphs.
How was the experience of being a wrestler? Do you look back fondly on those years?
Wrestling, like many things wasn't what I thought it would be. However, I do look back at my wrestling years fondly. I'm also grateful to where it has brought me to today.
9. Many injuries along the way?
Fortunately for me, nothing serious but I accidentally broke Christie Ricci's nose and I knocked out Christie Hemme's two front teeth. I felt awful on both occasions.
10. Finally, why should audiences check out the movie?
Ballerina I'm Not is a fun and empowering story that will leave you at the edge of your seat. Watch it on Amazon October 6th!
BALLERINA I'M NOT- TRAILER from Francesca Zappitelli on Vimeo.
What's your thoughts?
Leave a comment below.
Popular posts like this
Award-Winning Actress TRACEY BIRDSALL Talks About Her New Film 'Rogue Warrior : Robot Fighter'
Generation X Fitness: 7 Women Crossfit Athletes You Should Follow On Instagram
Horror Icon Jamie Bernadette Joins N.C.I.S : New Orleans
The Hottest Female Athletes in Sports
Top 5 Swimsuit Models of All Time
Comments
comments