Elvis Presley, "the King of Rock and Roll", needs no presentation. His songs changed the world forever.
Despite his popularity, only a few people could say they really knew him.
Everyone wanted to meet and have their photo taken with their hero. Over the years, Elvis got close to many famous musicians, athletes, and celebrities, such as Tom Jones, Muhammad Ali, Leonard Bernstein, Chuck Berry, and Led Zeppelin.
Here are some famous musicians who actually met Elvis:
Frank Sinatra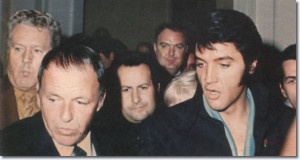 Elvis and Frank Sinatra teamed up for an iconic television duet in 1960.
The show was called Welcome Home Elvis and celebrated The King's first televised appearance since returning from his military service in Germany. It also featured Nancy Sinatra, Peter Lawford, Sammy Davis, and other celebrities. During the show, Elvis performed "Witchcraft," one of Sinatra's most loved songs.
Tom Jones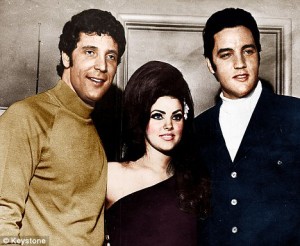 Despite being performing artist rivals, the King and Tom Jones were actually good friends in their daily life.
They have first met in 1965 at the Paramount stage. Tom Jones went to the studio to talk about a song for a movie and found out that Elvis was there filming. The King walked towards him singing "With These Hands," one of Tom's records. This was the beginning of a beautiful friendship.
The Beatles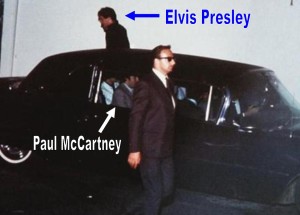 The Beatles met Elvis at his home in Bel Air in 1965.
This was an historic day in the annals of celebrity. The band has tried to meet Elvis earlier, but couldn't make it because of his commitments. During their visit at the King's house, he was very welcoming and made them feel like home. They played the piano and guitar together, shared stories, and spent a memorable night.
Led Zeppelin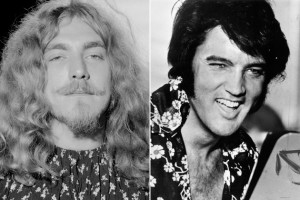 Led Zeppelin came face to face with its greatest hero in 1974.
The band was in LA for the launch of Swan Song. They attended a party at the Bel Air Hotel and then headed over to Elvis Presley's concert at the Forum. Jerry Weintraub, their promoter, set up a meeting between the two parties after the show. All four members of the band idolized Elvis.
President Richard Nixon is not a musician, but he did meet Elvis.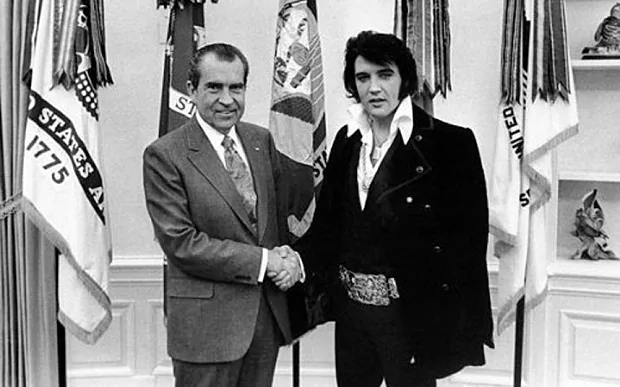 At dawn, a few days before Christmas in 1970, Elvis Presley arrived at the north-west gate of the White House with a letter to President Nixon in his hand.
There is one photo which has become an icon, in the truest sense of the word. It pictures Nixon and Elvis shaking hands in the Oval Office – the President in a smart grey suit.
When it was announced, in 1988, that the US National Archives was selling the photo, more than 8,000 people ordered a copy, making it the most requested document in the archives' history.
What's your thoughts?
Leave a comment below.
Popular posts like this
Every Led Zeppelin Album Ranked Worst To First
You Probably Can't Name These 70s Shows
Top 10 Progressive Rock Tracks Of All Time
Queen's Greatest Songs Of The 70's
Top 10 Bond Girls Of All Time
Comments
comments