Dungeons & Dragons is more than "just" another roleplaying game.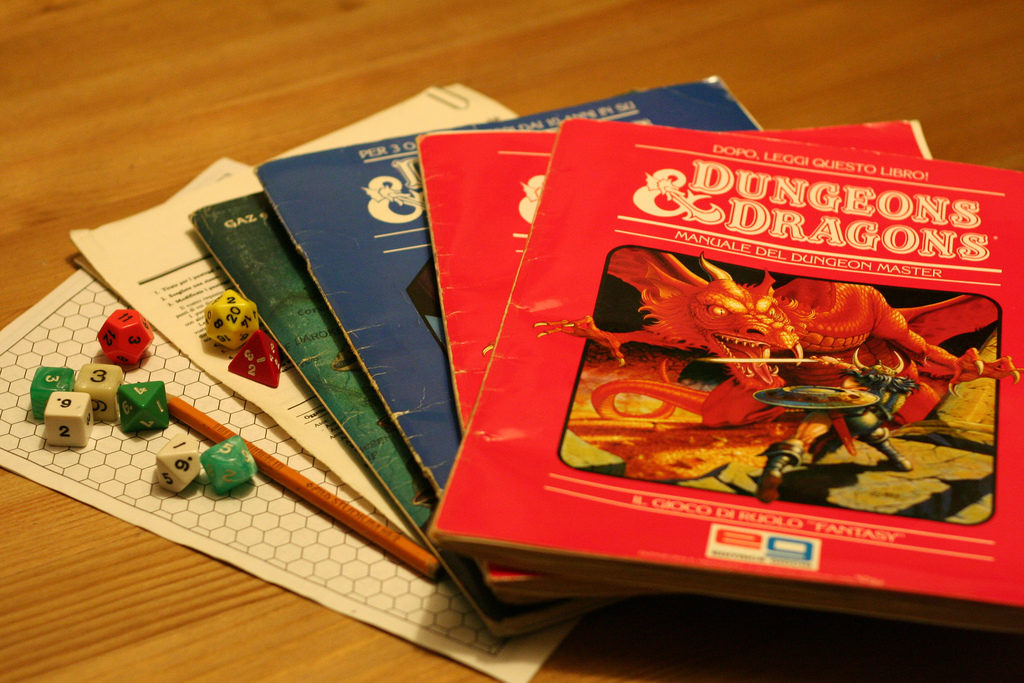 Not only was it the first game of its kind, it's also the first game that comes to mind for most people when they think about RPGs.
Very few brands are so synonymous with a particular commercial product that they've become the generic name for the product itself. The best examples might be all facial wipes being referred to as Kleenex or all toaster pastries as Pop Tarts (or, if you're over the age of 60, calling every video game console Nintendo). Given its level of brand recognition and influence over the industry, the history of D&D is indistinguishable from the early history of roleplaying games.
As a longtime gamer, I thought I knew that history pretty well. When I sat down with Michael Witwer's Empire of Imagination, I honestly didn't expect to read much I didn't already know. To my great joy, however, I was very wrong. Drawing upon an extensive collection of written sources and interviews, Witwer retells the story of D&D's early days through the perspective of the man most responsible for its creation: Gary Gygax. The result is a fast paced and compelling biography that brings a distinctly human element to the struggles faced during the game's development and monumental success.
Last month, I had the great opportunity to pose a few questions to Michael Witwer about Empire of Imagination, Gygax's life and legacy, and D&D itself.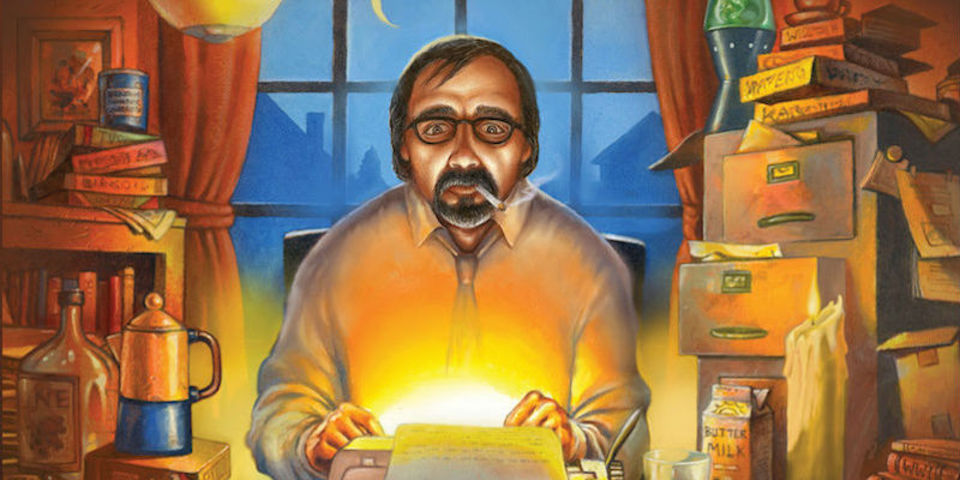 1: What was your first introduction to Dungeons & Dragons and how has the game influenced you?
MW: I started playing D&D when I was around six years old. My older brother, Sam, had been introduced to the game by a neighborhood boy and decided he wanted his own set of D&D books for his birthday. Fortunately for us, that same neighborhood boy had tired of the game and was selling. I vividly remember going with my father and brother over to this boy's house to inspect the impressive stack of late 1970s and early 1980s AD&D books. My recollection is that the collection included the original Player's Handbook, the Monster Manual, the "orange spine" Dungeon Master's Guide, Unearthed Arcana, and several modules including Tomb of Horrors, The Sinister Secret of Saltmarsh, Danger at Dunwater and many others. My father shelled out a princely sum of $80 to secure the books and our D&D lives had begun.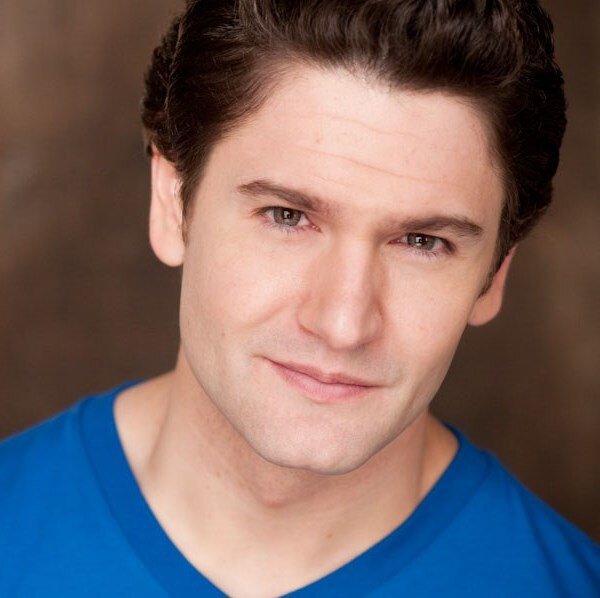 Sam became the obvious choice as Dungeon Master and my best friend and I were his player guinea pigs. We were too young to understand the mechanics, so Sam took care of those, leaving us the freedom to speak and declare wild actions as players. We were reckless and bloodthirsty and Sam usually made us pay for that. D&D quickly became one of my favorite pastimes and nurtured my passion for storytelling and the dramatic. Since then, we have played a number of other games with varying levels of consistency including many editions/versions of D&D and the Star Wars role-playing game. While it is hard to play as frequently as we used to, as a writer, I do get to exercise the skills I learned playing D&D just about every day. Ultimately, I credit the game with teaching me how to conceptualize and tell stories.
2: Your book, Empire Of Imagination, has been well received. What inspired you to tell the story of Gary Gygax's life in a narrative style rather than a conventional biographic style?
MW: When I started writing Empire of Imagination, it was still a master's thesis project at the University of Chicago and I was experimenting with two different writing styles: traditional academic biography, and dramatized, narrative non-fiction, à la Erik Larson (Devil in the White City) or Ben Mezrich (Bringing Down the House). When I submitted sample chapters of the varying styles, my academic advisor surprisingly preferred the narrative non-fiction approach and as the project developed it became clear to both of us that the best way to tell the story of a storyteller like Gary was in the dramatized style. Rather than relaying dry facts about Gary's life, I really wanted the book to read like a novel–for the reader to follow along as Gary celebrates his victories and agonizes over his defeats. I continued to develop the project quite a bit after the master's process and I think the end result was a nice balance of detailed factual history paired with good storytelling.
3: What was your initial impression of Gygax when you began your research? Did your opinion of him change in any way during the course of working on the book?
MW: Having grown up in Chicago, only 70 miles away from Lake Geneva, Wisconsin where so much of this story happens, to me, Gygax was this mysterious figure that lived up the road whose name appeared on many of our books. Outside of that, I had never really given any real thought to the man. It wasn't until I stumbled on a biographical article about him written shortly after he passed away did I ever seriously consider that there was a real person behind the name "Gary Gygax." Suffice it to say, my opinion changed radically over the book's three-year development period given that I went from knowing little about him to knowing very much. I think one of the things that was most surprising to me was the amount of adversity Gary faced when trying to bring D&D to market—it's pretty much a story of Gary versus the world. At the time when D&D came out in early 1974, Gary was a high school dropout with no driver's license and five children, working as a cobbler out of his basement. What he lacked in funds or prospects, he made up for in intelligence and passion and he basically willed the game into existence.
4: A certain subset of D&D fans often characterizes Dave Arneson's conflict with Gygax as a struggle over the future direction, or even the "soul", of the game. After researching the complicated working relationship between the two men, do you think there is any validity to this claim?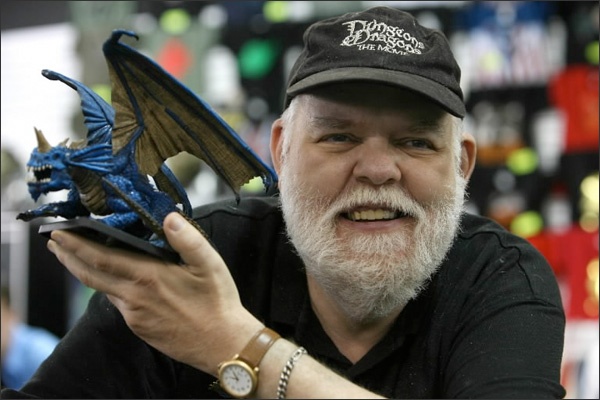 MW: Gygax and Arneson certainly had a tumultuous working (and later legal) relationship, but I don't know if I would describe it as a battle for the "soul" of the game. In fact, I would say the soul of the game, as we know it, is perfectly represented in the piece they co-authored in 1973. To be sure, according to various accounts, Arneson "complained bitterly that the game wasn't right," while Gygax, who was leading the design effort, would use Arneson's "ideas and concepts," but not give him "any say as to how they were used." Generally, I think Arneson wanted a more free-form game, whereas Gygax felt it was important to codify it as much as possible for the purposes of selling the product to those who didn't have the benefit of observing a session. In this respect, they definitely disagreed over aspects of the vision, but in my opinion, their feud was simply a clash of strong and hyper-creative personalities, and later over credit, power and money.
5: What is your overall assessment of Gygax's tenure at TSR from a business standpoint?
MW: I don't think anyone ever accused Gary Gygax of being a great businessman in the classical sense. He could be impulsive and emotional in his business decisions, but he was certainly a passionate, if not sometimes mercurial, leader. I think what you can say about him is that he really understood gamers and found a way to bring an entirely new concept to hobby gaming (and later the mainstream) with nothing but his passion and ingenuity. Even getting the original game funded took a lot of fancy footwork and he's due an incredible amount of credit for willing the game into existence. That being said, his passion was always creating games and writing fiction, not running businesses, so I think at times he must have felt like the Godfather, Michael Corleone: "Just when I thought I was out, they pull me back in!"
6: You mention in the book that Gygax was, at certain points of his life, a devout Jehovah's Witness. Given this religious background, do you think he was personally troubled by the frequent allegations that D&D promoted Satanic worship?
MW: If I ever suggested "devout," then I probably overstated. He was a practicing Jehovah's Witness, meaning he believed in the ideology and supported the church. He had even tried to give up gaming/game design at two separate points around 1970 to pursue a greater involvement in the church, but it never stuck. He and his wife, Mary, fell away from the church in the 1970s, but he did always keep various levels of faith, including a fairly strong gospel Christian faith near the end of his life. With regard to the allegations, these were extremely troubling to Gary from a religious and secular standpoint, but I think it was the backwards logic of the whole thing that incensed him most. You can feel him fighting to keep his cool when confronted by Ed Bradley's probing questions on 60 Minutes, "I've yet to see one bit of valid clinical evidence to show that this has been anything more than coincidental with a disturbed child…This is [as] unscientific as you get, it's nothing but a witch hunt." Even worse, Gary had received death threats based on the controversies and had taken to traveling with a bodyguard, so it really affected many aspects of his life.
7: How closely did Gygax follow the development of D&D after his ouster from TSR? Was he critical of changes made to later editions?
MW: Gary followed the changes at TSR closely for many reasons, both personal and professional. After his failed lawsuit against his former TSR partners and the new majority shareholder for breach of the shareholder agreement, Gary started his own gaming venture, New Infinities, as a potential competitor to TSR. He was allowed to keep a small portion of his intellectual property (Gord the Rogue, etc.) and he licensed the use of the Greyhawk setting for his continuing novels. During this period, he still had many friends and associates at TSR who could let him in on what was happening over there. When 2nd Edition rolled out, I think he was very critical of the game for two reasons: 1) he didn't see why they needed screw with his already strong AD&D ruleset, and 2) he believed they did the revision to deny him his 2.5% royalty on the original AD&D products. Much later, when 3rd Edition came out, he was somewhat lukewarm on the system, if not indifferent. By that time, Gary had been out of TSR for roughly 15 years and he had long since moved on from D&D.
8: Do you still actively play D&D or other roleplaying games?
MW: Yep! My group, still Dungeon-Mastered by my brother, just finished an epic, 10-year-long Star Wars campaign that had started with the Wizards of the Coast version and eventually ported to the much different Fantasy Flight version. Since then, we've gotten back to various editions of D&D on Roll 20. It's not as good as being in the same room, but with our group scattered to the four corners of the globe, it's the next best thing.
9: If you could only one D&D campaign or adventure module to pass down to future generations, which one would you choose?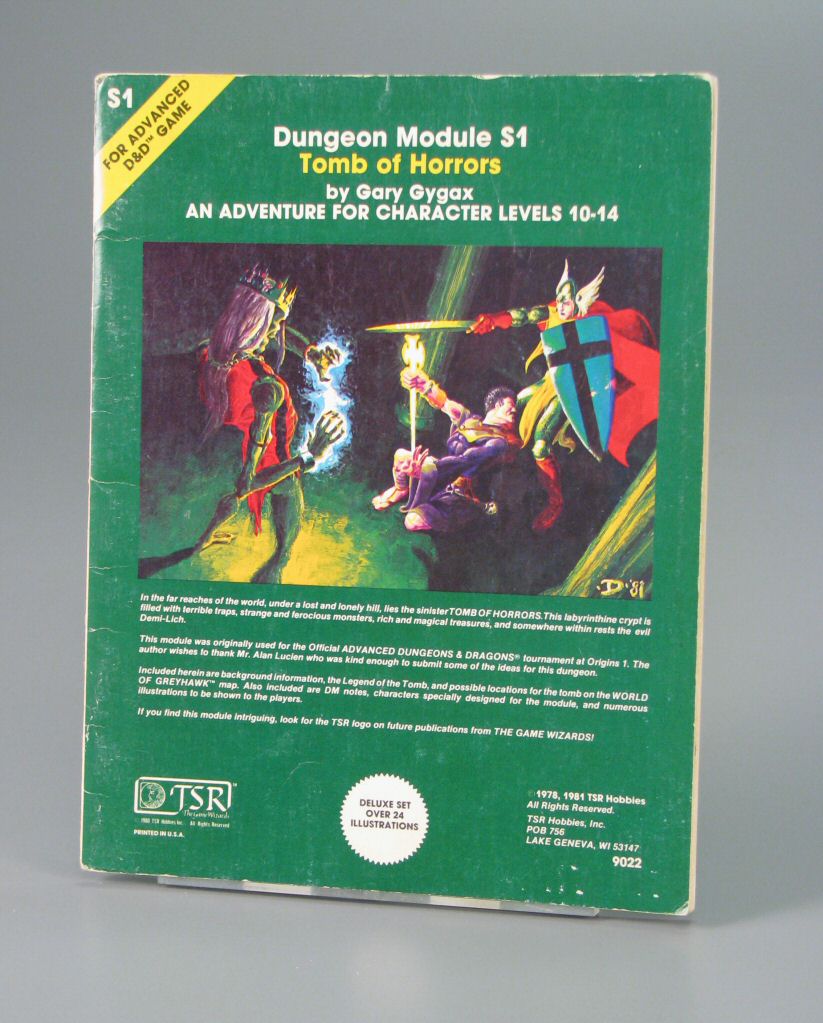 MW: The campaign would probably be Forgotten Realms or Dragonlance, but the module would almost certainly be Tomb of Horrors. TOH has pretty much everything: an engaging storyline, great art, twisted comedic elements and imminent danger around every corner. What I think I like most about it is that it constantly keeps your adrenaline flowing and reminds you how treacherous the game can be. When it comes to adventures where you actually have a chance of survival, I'd vote for perhaps the Village of Hommlet or Keep on the Borderlands.
10: You spent three years working on Empire of Imagination. Do you have any new book projects lined up for the future?
MW: Absolutely, I have a couple active projects. The first is a book about Walt Disney and the founding of Disneyland—a pretty incredible story. The second is a bit more under wraps, but I can tell you that it's an RPG-related book and quite different in scope and style than Empire of Imagination.
Final thoughts on "Empire of Imagination."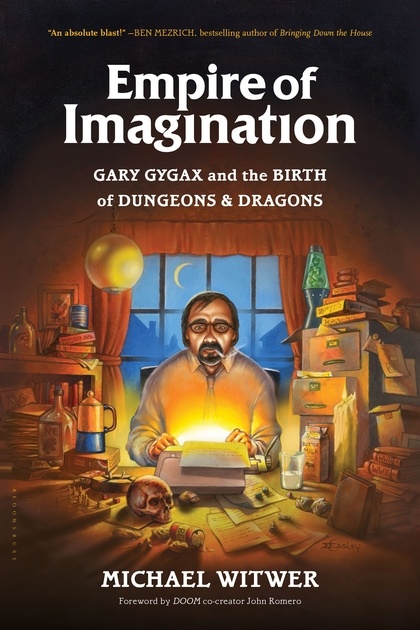 I'd like to thank Michael for taking some of his valuable time to answer our questions. His book, Empire of Imagination, is available now from Bloomsbury Publishing. I highly recommend it whether or not you're familiar with D&D. Gygax's biography is as much a story about creative and business success as it is a history of the roleplaying hobby, so the book will definitely appeal to more than the average gamer.
What's your thoughts?
Leave a comment below.
Popular posts like this
Howard Scott Warshaw (YARS REVENGE, E.T.) Talks About The Early Days Of Atari
5 Movies to Help Get Your D&D Campaign Off the Ground
10 Awesome Toys We Had Growing Up In The 80s
These Nerdy Girls Just Made Cosplay Sexy
Get Back in That Dungeon!
Comments
comments