The fifth-generation console war spanned from approximately 1994 to 2001. The Sony PlayStation was first released in 1994, and it was the company's first lineup of home video game consoles.
Soon, it became home to some of the world's most beloved games, such as Final Fantasy, Tomb Raider, Tekken, Ridge Racer, and Air Combat.
Its approach to third-party developers contributed to its success. Sony launched multiple third party technical support teams and programming libraries for Namco, Capcom, Squaresoft, and other game developers.
This system had a 32-bit CPU, so its graphics were inferior to Nintendo 64, which had twice as many bits.
Playstation came up with a better lineup of games, including Metal Gear Solid.
Launched in 1996, the Nintendo 64 featured a 64-bit CPU, had amazing graphics and was the main competitor to the Playstation.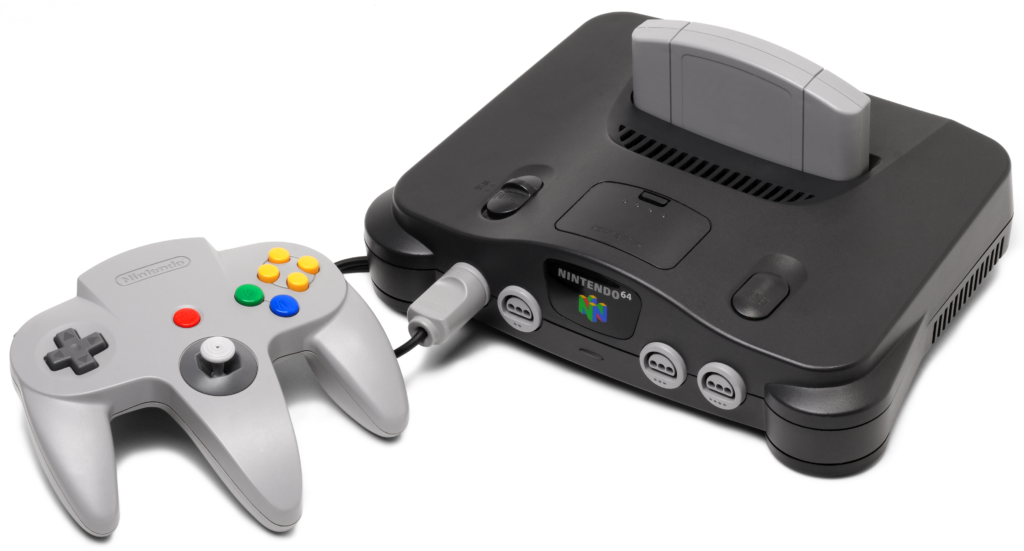 It included memorable games that marked our generation, such as The Legend of Zelda, Donkey Kong Country, Pokemon, Pilotwings 64, Majora's Mask, and Super Mario 64.
This was the company's third home video game console designed for the international market, and the industry's last system to use the cartridge as its main storage format.
This popular gaming console was available $199.99. It sold over 32 million copies worldwide. Fans were able to choose from a multitude of colors and styles. In 1996, Nintendo 64 was named "Machine of the Year" by Time Magazine and the "world's most powerful game machine" by Next Generation magazine. Critics praised its cutting-edge gameplay and 3D graphics. The Super Mario 64 game helped boost its popularity.
According to reviewers, its weaknesses were caused by limitations on manufacturing capabilities and 3D technology of the time. This video game system was also more expensive than its competitors, which affected sales.
GoldenEye 007 became one of the most popular games on the system.
Conclusion
Sony Playstation had the sales and third party support. Nintendo had all those amazing games, but Playstation offered a greater variety. Additionally, its games were cheaper than those released by Nintendo. Discs over cartridges also gave the Playstation a competitive edge. Nintendo's controller featured an analogue stick that enabled players to use 360 degrees of motion. The downside is that it was prone to wear and tear, and felt less comfortable to the grip compared to Sony's controller.
Even though Nintendo 64 was a technically superior system, it was held back by the cartridge medium.
Which is your favorite?
Leave a comment below.
Popular posts like this
Every Resident Evil Game Ranked Worst To First
These Nerdy Girls Just Made Cosplay Sexy
New Releases for PS4 April 2016
NES Classic Edition Review
Retro Vs Modern Gaming


Comments
comments