Beers on Film documents beer related items in the movies…every bottle, can, sign, tapper, truck, tee shirt, poster and coaster with an identifiable logo on it.
I've spotted over 200 brands in over 800 films (and counting) dating back to a Maier Select billboard in "Safety Last!" starring Harold Lloyd in 1923.
Sometimes the placements are crystal clear and blatantly obvious but other times they're fuzzy  background shots that are only recognizable to the eagle eyed enthusiast. 
It's nice to get the star of the film in frame with some kind of breweriana  but the ultimate money shot is when we get an A-List actor or actress going 'BTM' (beer to mouth) with a clearly labeled bottle or can.
This whole thing started while I was watching late night monster movie "The Invisible Man" (1933) and saw a Bass Ale ad on the wall of the old English tavern.
I then had a Joliet Jake "Do You See The Light" type moment. My epiphany, however, didn't involve getting the band back together . Beer scenes from my favorite childhood flicks flooded my brain including "Stripes", "Caddyshack", "Revenge of the Nerds" and of course "The Blues Brothers"  (a record 15 different beers confirmed).  I now realized it was my solemn duty to record these sudsy sightings for the world to enjoy.
I believe that I didn't choose Beers on Film, it chose me.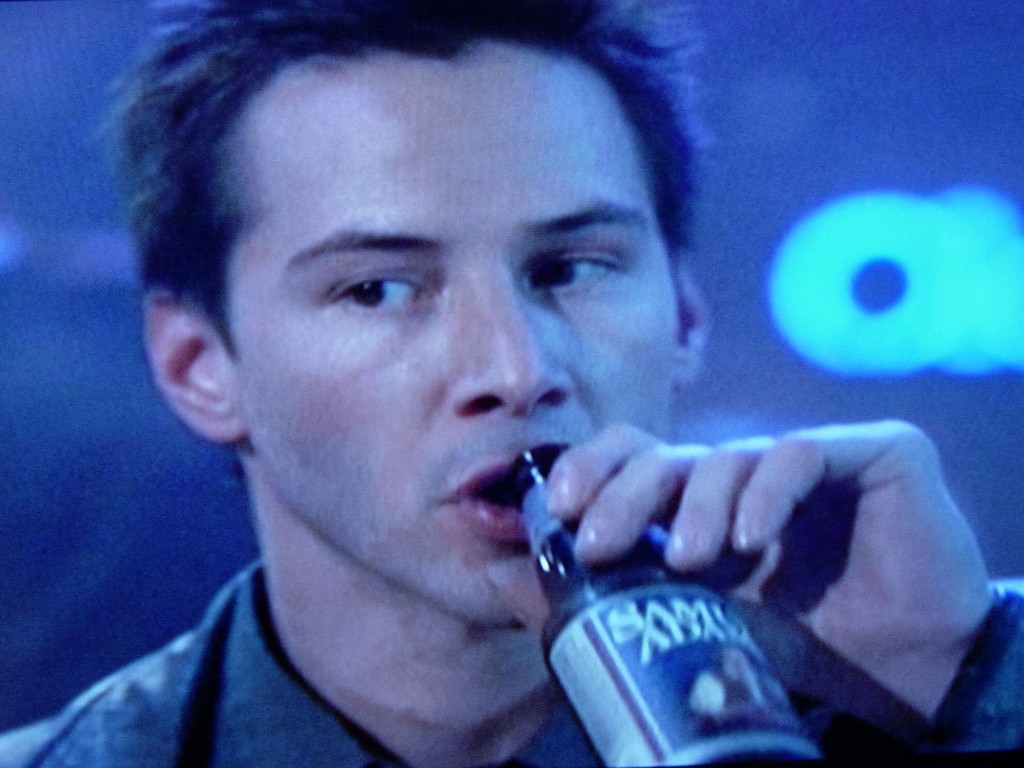 A couple weeks later I started recording my findings in earnest.
Netflix and HBO have kept me supplied with a steady dose of  films and with the help of a couple friends, the web and the boys at the Brewery Collectible's Club of America,   http://bcca.com/  , my library quickly grew into the hundreds.
My 83 year old Mom has also gotten into the act and has become a regular contributor.  I should also mention 'Mr. Skin'.  He's a frequent guest on 'The Howard Stern Show' and has a website that highlights nude scenes in the movies. While I've never seen the site I've heard them discuss it many times and it definitely helped influence me to undertake this project.
As long as they keep making movies with beer in them, there's work to be done.
Beers on Film went online May 7, 2016 and continues to grow. 
Check out the site, there's a little something for everyone. Remember, much like life, it's a work in progress.  I hope you get a kick out of it. Cheers.
What's your thoughts?
Leave a comment below.
Popular posts like this
10 Classic Movies Every Man Should Watch Before He Dies
The Greatest Movie And TV Cars Of All Time
The Beginners Guide to Homebrewing
How to Find the Perfect Cigar
Hottest Women Of The 70's
Comments
comments